Americans' reliance on cars is hazardous to our health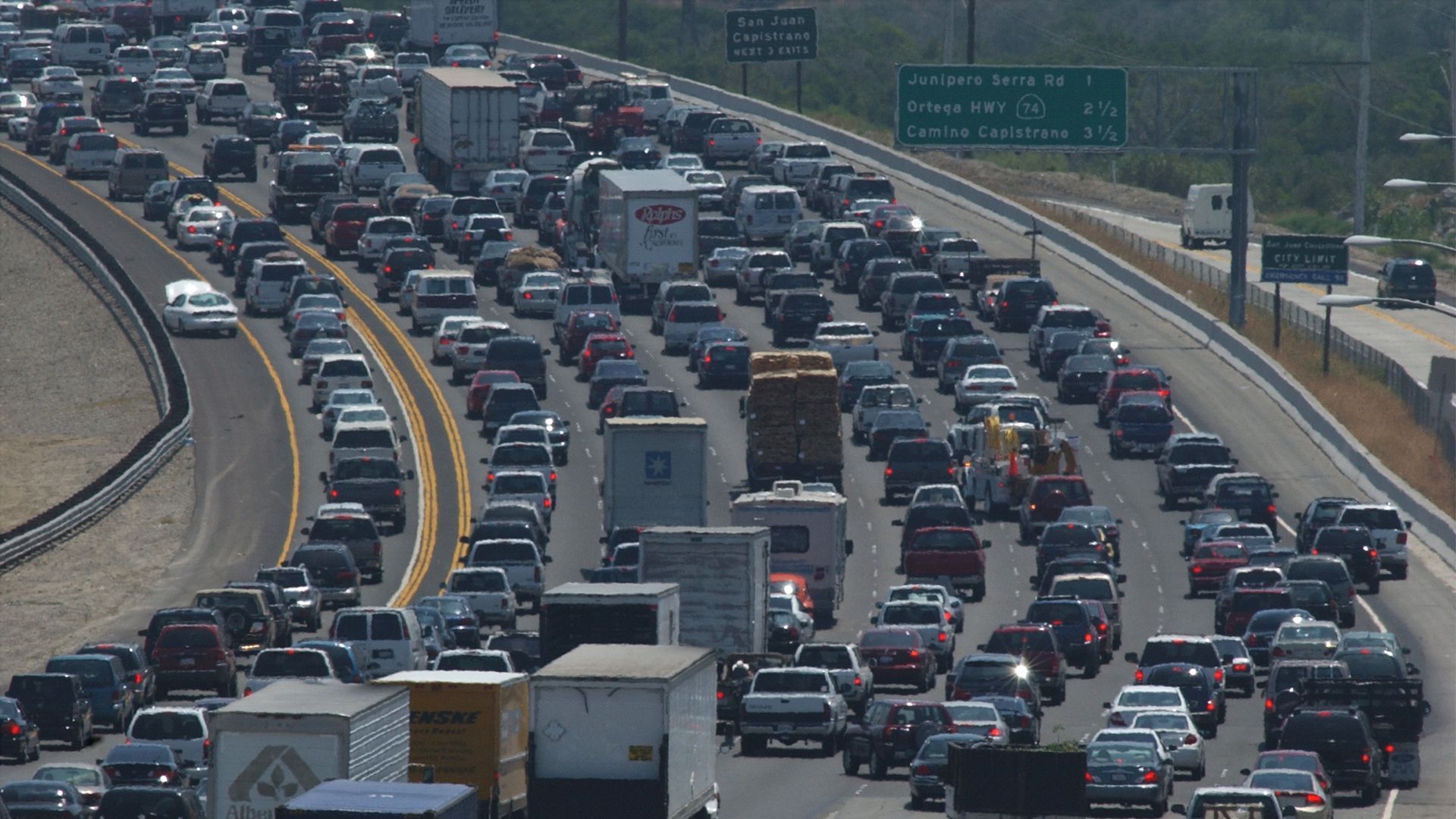 Reliance on cars harm our health in a number of ways, Boston University economist Austin Frakt said.
Be smart: On top of removing you from the horrors of traffic, walking and riding a bike offer the benefits of at least light exercise.
The brutal commute:
Exposure to the pollution caused by exhaust can cause respiratory problems.
Researchers have found that people who spend more time in the car had worse health and were more likely to be depressed.
We spend about 40 hours per year sitting in traffic, and unanticipated delays on top of the gridlock we're used to are a cause of stress, which we know to have a host of health effects. One study linked "extreme traffic" to higher rates of domestic violence.
Go deeper:
Go deeper