Toyota and Panasonic link up on electric vehicle batteries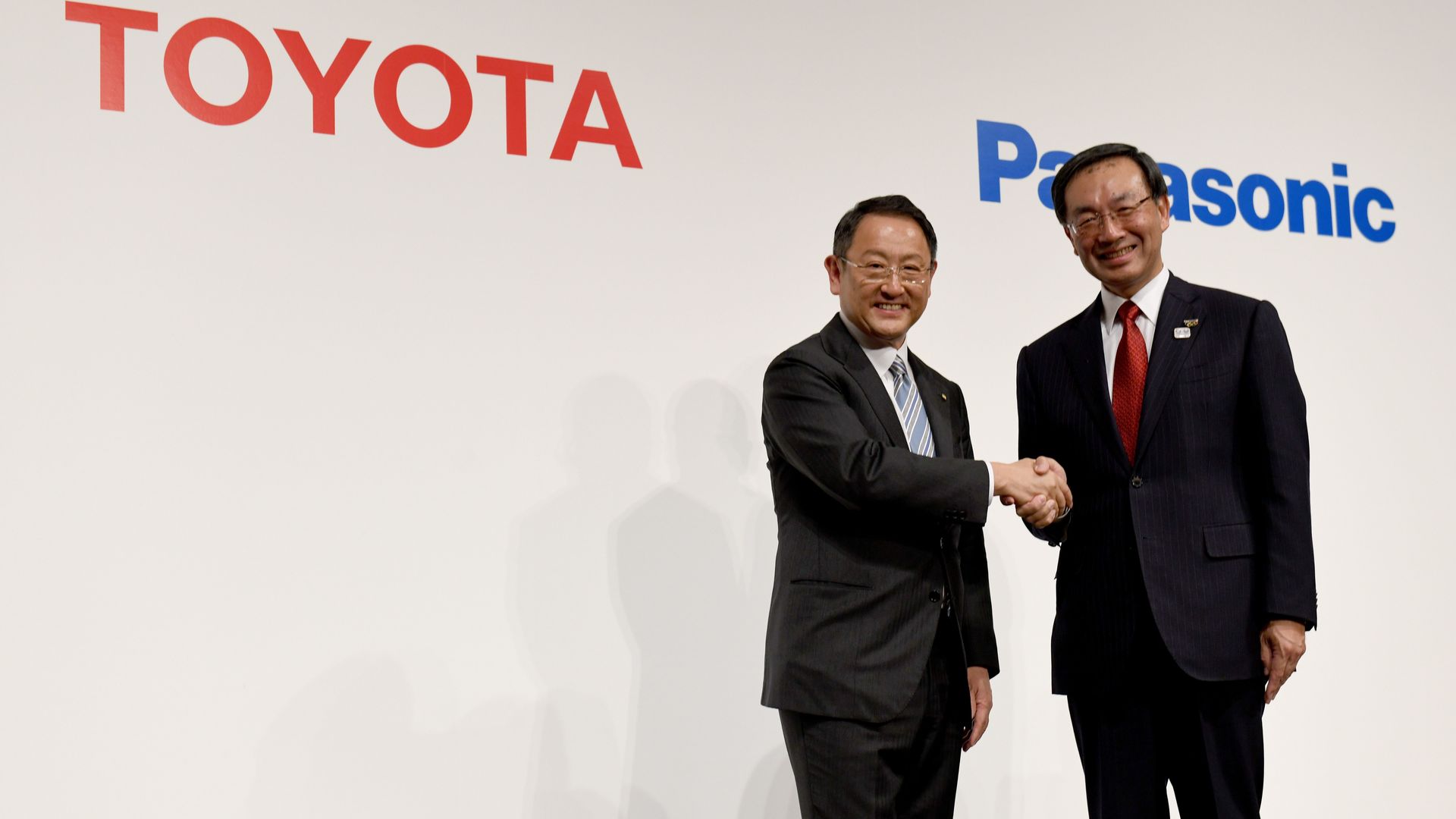 Toyota and Panasonic announced Tuesday that they've inked a deal for establishing a joint venture to develop electric vehicle batteries.
Why it matters: It's the latest sign of companies in the automotive and battery space pooling resources to get ahead in the increasingly competitive EV market.
"The business environment is one in which independent efforts by battery manufacturers or automobile manufacturers are not enough for solving the issues concerned," the companies said in a joint statement.
The intrigue: Via the Associated Press, "Toyota, Japan's No. 1 automaker, is thought to have fallen behind rival Nissan Motor Co. in pioneering electric vehicles, and has been trying to catch up in recent years."
Where it stands: The corporate giants, which did not disclose investment amounts, said they're setting up a JV by the end of next year with a 51% stake for Toyota and 49% for Panasonic. They added...
It will cover R&D, product engineering, manufacturing, and more.
It will explore both advances in existing technology as well as development of solid-state and "next generation" tech.
Products developed through the venture will likely be sold to "various automakers" through Panasonic.
Of note: As Reuters points out here, the JV builds on a partnership the companies first established in late 2017.
Go deeper