Zynga founder is raising $700 million for new investment fund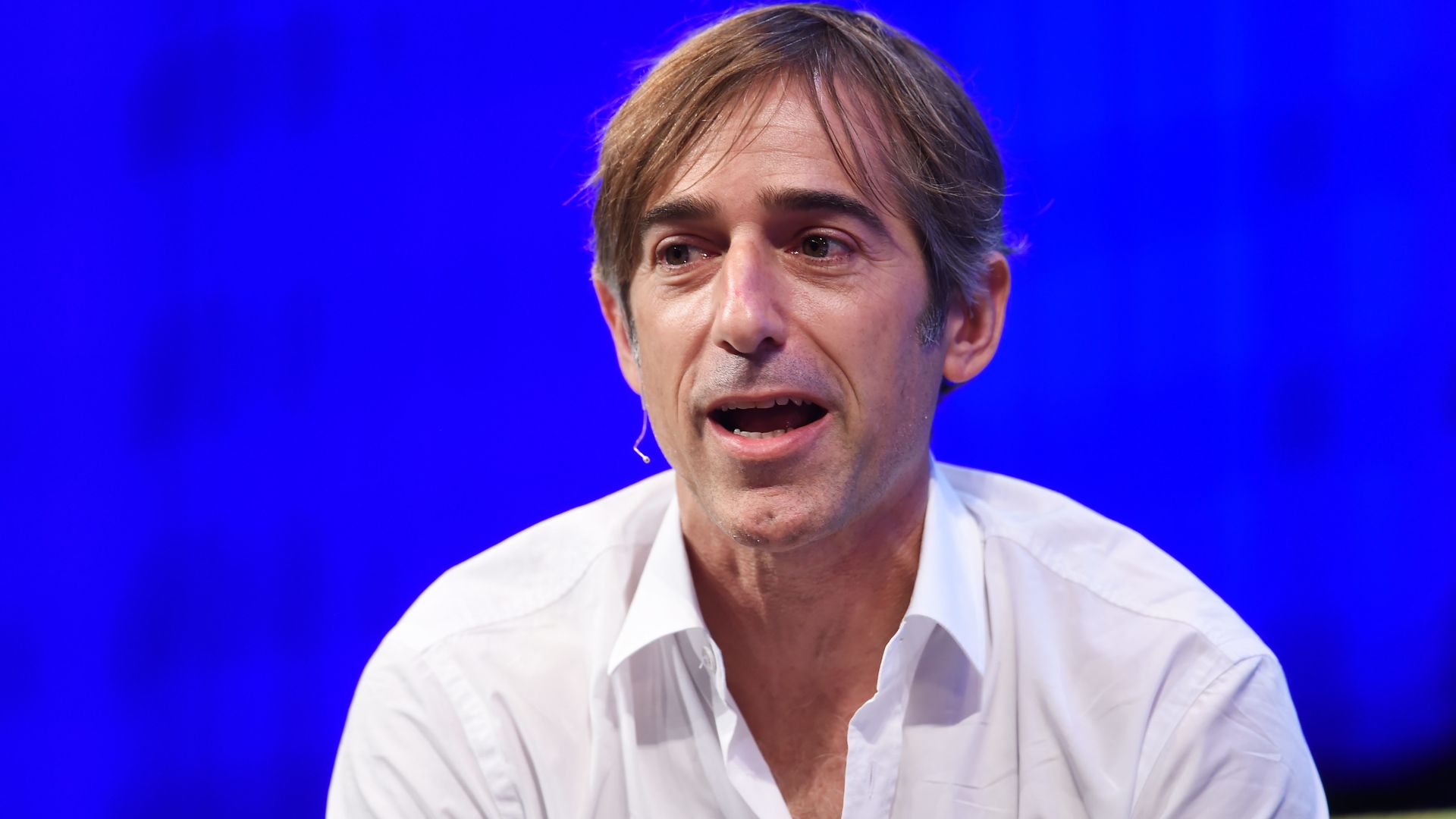 Zynga founder Mark Pincus is raising up to $700 million for a new investment fund that will focus on publicly traded tech companies in need of strategic restructuring, Axios has learned.
Details: It's called Reinvent Capital, and Pincus is being joined by veteran hedge fund manager Michael Thompson (ex-BHR Capital).
Also involved as a senior adviser is Reid Hoffman, although this is not expected to affect his full-time job as a general partner with VC firm Greylock. Expect him to only spend around one day per month on Reinvent business, with Pincus and Thompson making all of the investment decisions.
Pincus, Thompson and Hoffman each are committing $33 million toward the $700 million target. Hoffman's investment (and any subsequent returns) is coming via his family foundation.
The strategy is to invest in 7–15 internet, software and media companies that Reinvent believes it can help steer in a smarter direction. This is mostly expected to mean working with company founders, as Pincus is part of the founder-friendly club that doesn't believe in becoming adversarial.
It appears to be company size agnostic, willing to work with small, medium and large-cap companies.
The big question, of course, is if investors will decide that Pincus is qualified to lead such a strategy.
His argument will be that he built Zynga into a social gaming powerhouse with over $1 billion in annual revenue and that he later returned to help right a ship that had been severely maimed by Facebook. And he'll have numbers to back that up, as Zynga is now profitable and has had four straight years of increased revenue (expected to be around $900m for 2018). Plus, the stock is up over 50% from when he returned as CEO.
The counterargument, of course, will be that Pincus was in charge when Zynga became over-reliant on Facebook in the first place and that the stock bump still only brings the company to $4.26 per share — versus an IPO price of $10 per share.
Pincus declined to comment, due to SEC restrictions.
Go deeper: Zynga buys Small Giant Games in its biggest acquisition yet
Go deeper