Government shutdown strains U.S. aviation system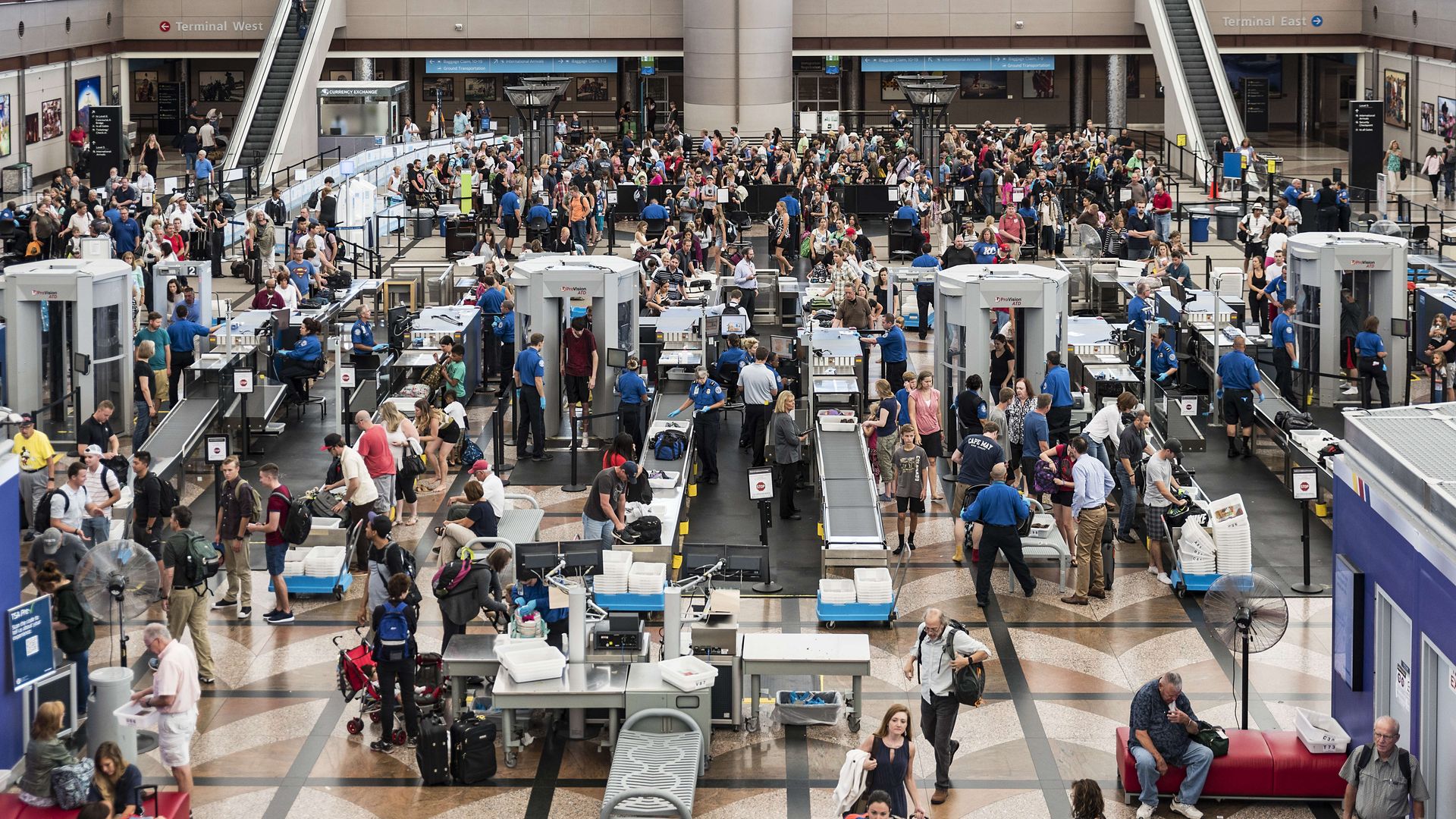 U.S. air travel is under "enormous strain" as a result of the government shutdown, with many lawmakers speculating that total dysfunction could be the breaking point that leads to President Trump and Democrats eventually striking a deal, Politico reports.
The big picture: The shutdown, which is about to enter its fifth week, has disrupted pilot training, is preventing companies from adding new planes, and is "delaying purchases of bag-scanning equipment," according to Politico. Airports are bracing for a bump in air travel over MLK weekend, with TSA expecting 8 million people to fly this weekend — 10% more than last year. This comes as 6.4% of TSA's baggage screeners called out absent from work on Thursday, citing sickness and — increasingly — financial strain.
What's happening:
The safety board that investigates transportation incidents has insufficient personnel, which has made it impossible to thoroughly investigate 14 recent accidents — 10 of which have resulted in the death of 16 people.
Training is being canceled, which is postponing equipment purchases. All of this will have to be made up eventually, per Politico.
Outside of airports, flight schools are also being hit. The National Air Transportation Association told Politico that training providers may not be able to get the qualifications needed to train pilots, which "may prevent aircraft from having the necessary crews to operate."
Training for air traffic controllers is also being paused.
The bottom line: Unions representing aviation workers have said that it would be illegal for them to go on strike. But nothing's stopping them from quitting altogether.
Go deeper: All the ways Americans are feeling the effects of the shutdown
Go deeper