African governments respond to public pressure by blocking internet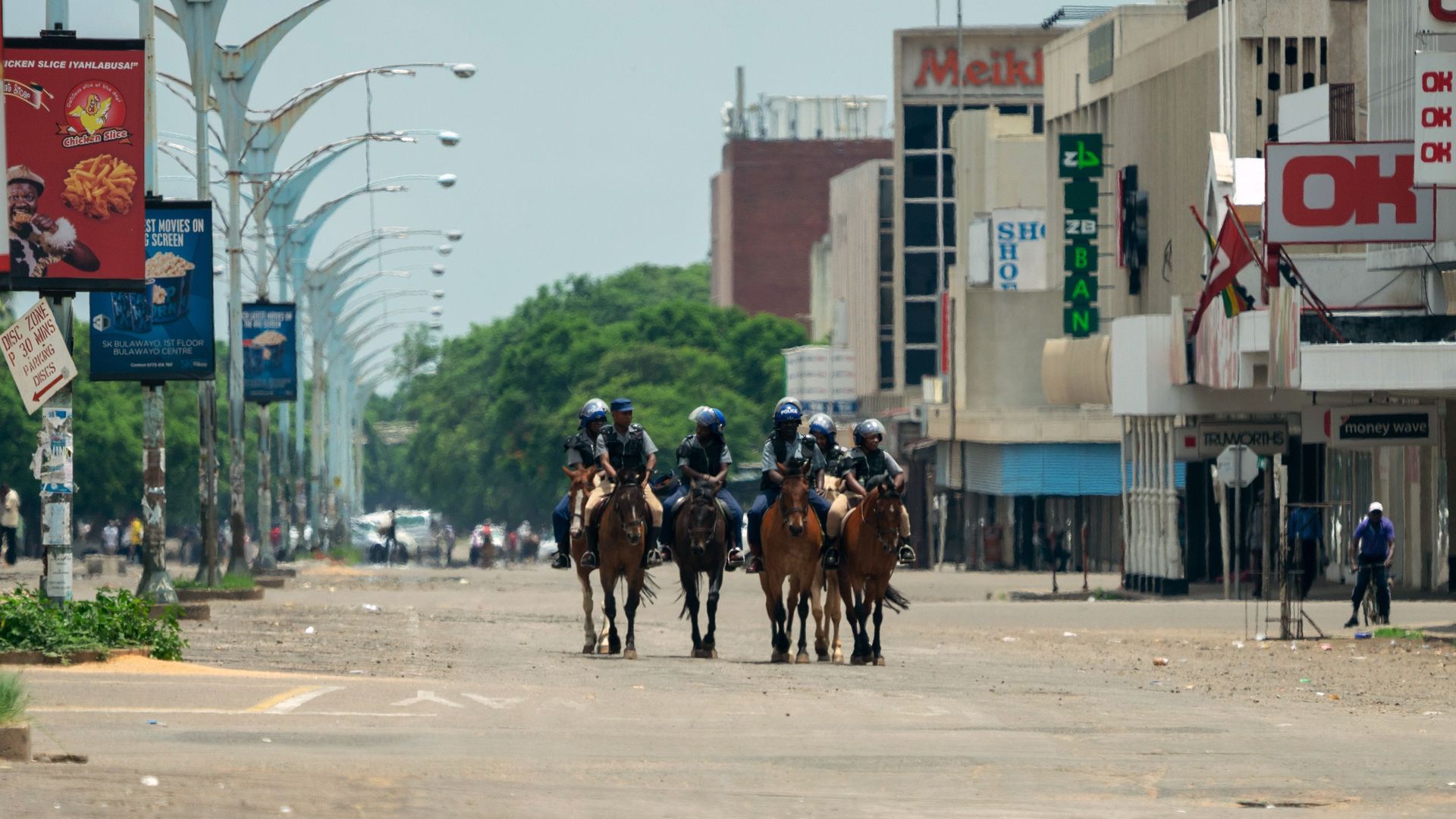 Zimbabweans protesting economic distress and high costs of living this week attempted to enforce a three-day national shutdown by blocking roads and pressuring businesses to close.
The government responded by blocking access to the internet. This comes just weeks after authorities in the Democratic Republic of the Congo blocked the internet to stop "fictitious" election results from spreading (perhaps they prefer to spread them themselves).
The latest: "Econet Wireless Zimbabwe Ltd., the country's biggest mobile-phone operator, said Wednesday night it's still blocking access to some social-media sites on government instructions," per Bloomberg.
The bigger picture: Axios Media Reporter Sara Fischer notes that internet censorship is a major concern ahead of general elections this year in Nigeria, Algeria, Senegal, Tunisia and Botswana.
Election-related social media shutdowns have been reported in Ethiopia, Chad, Uganda and elsewhere. In Ghana, which has a comparatively strong democracy, social media was blocked on election day in 2016.
What to watch: China's global influence could have a profound effect on internet freedom. Per Quartz, China "isn't just tightening online controls at home but is becoming more brazen in exporting some of those techniques abroad" through "official training, providing technological infrastructure to authoritarian regimes, and insisting that international companies accept its content regulations even outside of China."
Go deeper