Former anti-ISIS envoy: Trump's Syria decision has given ISIS "new life"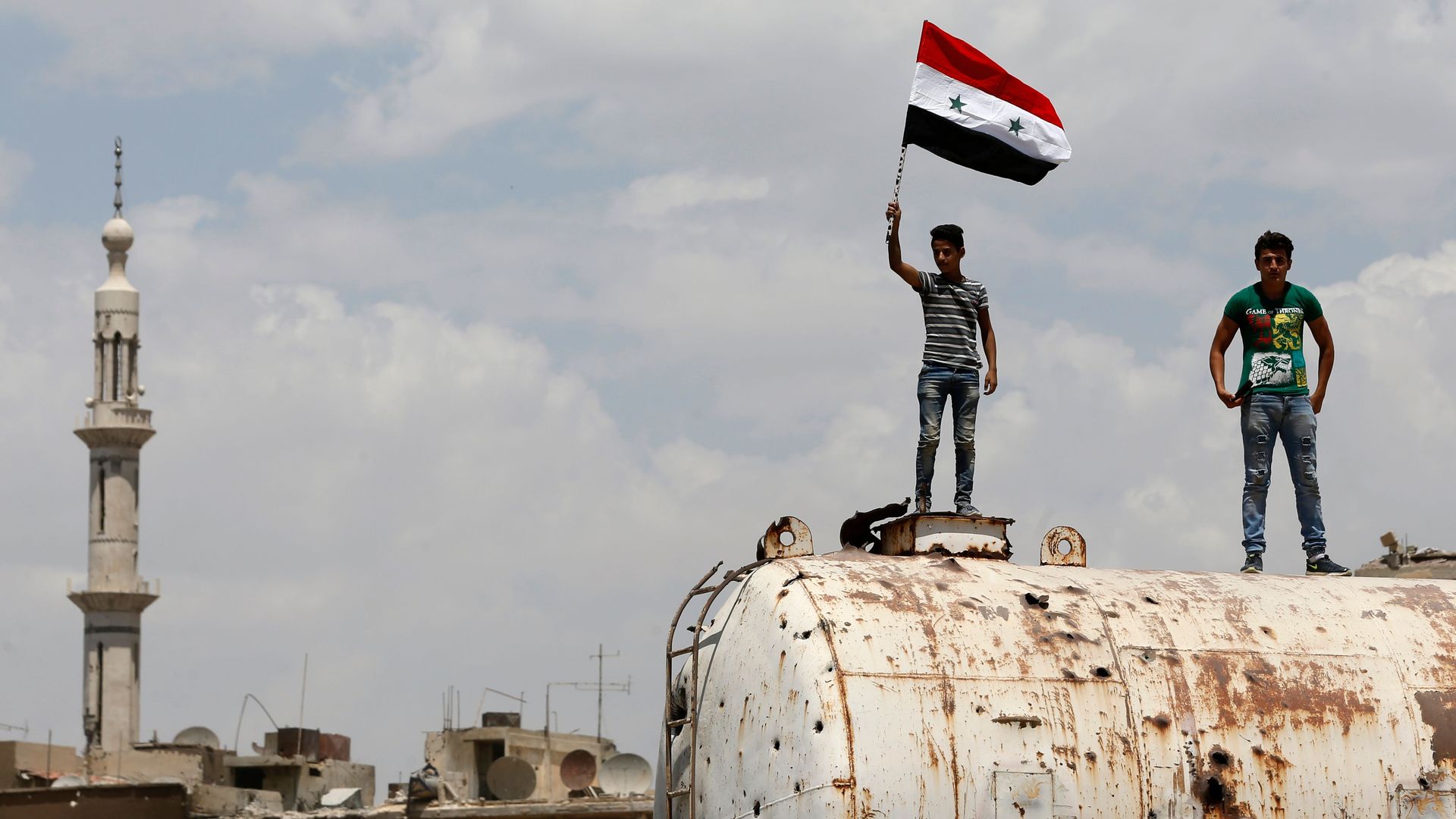 Brett McGurk, the former envoy for the anti-ISIS coalition who resigned after President Trump announced the U.S. would withdraw from Syria, wrote in a Washington Post op-ed Friday that Trump's decision is giving ISIS "new life," and that hopes for Syria "are dead."
The big picture: Trump's decision to pull troops from Syria sent shockwaves through the national security community and led to the resignation of both McGurk and Defense Secretary Jim Mattis. McGurk writes that Trump's assertion that ISIS was defeated was "not true," and that his decision to leave Syria "was made without deliberation, consultation with allies or Congress, assessment of risk, or appreciation of facts."
Other highlights:
"I returned to Washington immediately to help mitigate the fallout from this decision, particularly among our coalition partners, all of whom we had just assured — on instructions from the White House — that we had no intent to leave Syria anytime soon. ... My counterparts in coalition capitals were bewildered. Our fighting partners in the SDF, whom I had visited regularly on the ground in Syria, expressed shock and then denial, hoping Trump would change his mind."
"Two days after Pompeo's call, Trump tweeted, 'We have defeated ISIS in Syria.' But that was not true. ... Days later, he claimed that Saudi Arabia had 'now agreed to spend the necessary money needed to help rebuild Syria.' But that wasn't true, either, as the Saudis later confirmed. Trump also suggested that U.S. military forces could leave Syria within 30 days, which was logistically impossible."
"Our partners will stop listening and make decisions that run contrary to our interests. Our adversaries will play for time, knowing the United States is on its way out. The Islamic State and other extremist groups will fill the void opened by our departure, regenerating their capacity to threaten our friends in Europe — as they did throughout 2016 — and ultimately our own homeland."
Go deeper: The U.S. is leaving Syria, and will stay as long as it takes
Go deeper