Elon Musk cutting Tesla workforce by 7%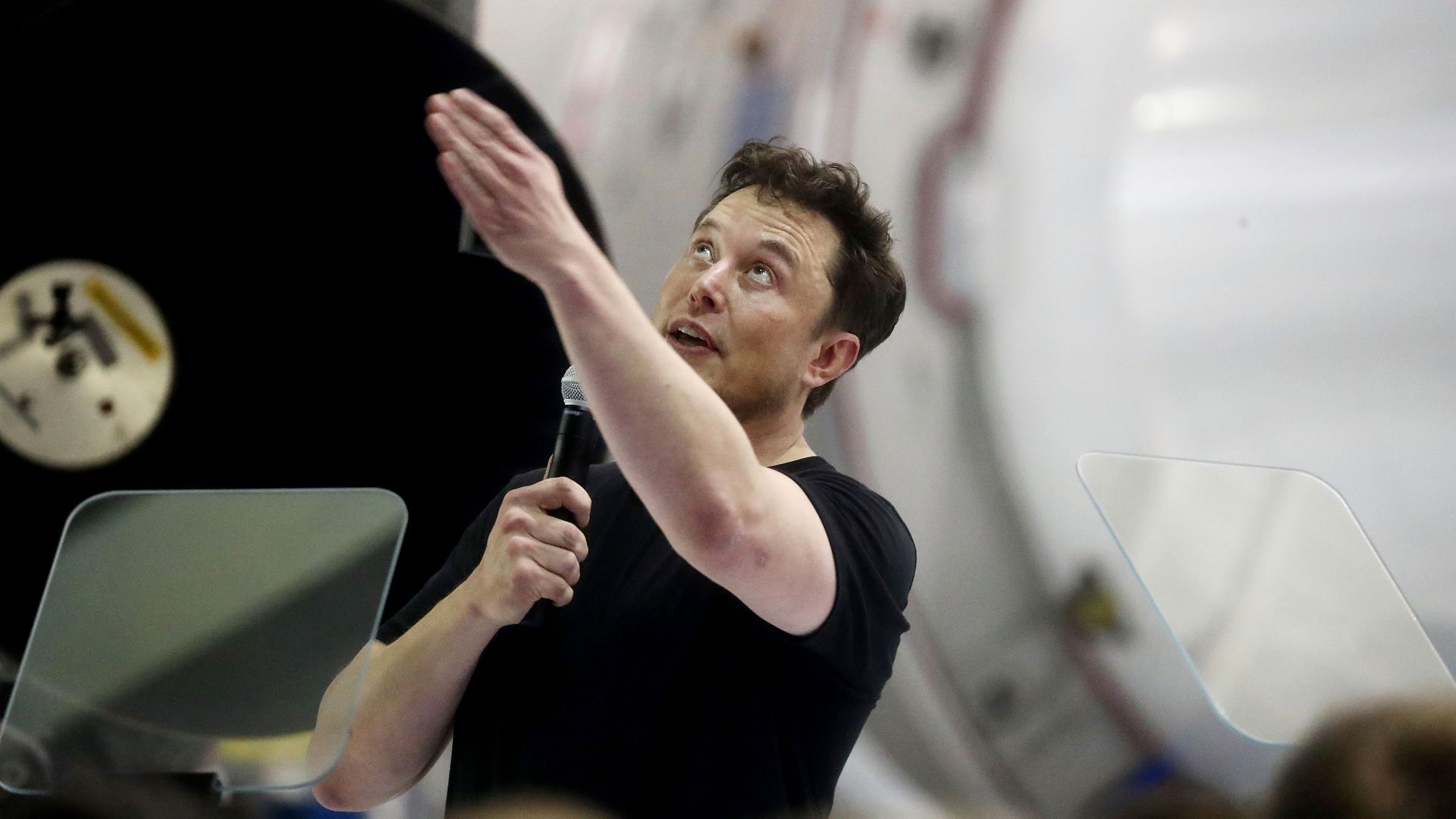 Tesla is slashing its full-time workforce by about 7% as production of the Model 3 sedan ramps up, CEO Elon Musk said in a company email on Friday.
Why it matters: The announcement comes as Musk is trying to make good on pledges to begin offering lower-priced variants of its Model 3, a car critical to the company's future.
Musk acknowledged that "the road ahead is very difficult."
"[S]tarting around May, we will need to deliver at least the mid-range Model 3 variant in all markets, as we need to reach more customers who can afford our vehicles," he wrote.
Musk also said that the company's 4th-quarter financials are again expected to show a profit, albeit smaller than its Q3 profit of 4%.
In pre-market trading, Tesla's stock dropped roughly 6% after showing even steeper declines earlier in the morning.
By the numbers: Currently the cheapest Model 3 is a 264-mile range that's $44,000, Musk noted.
"The need for a lower priced variants of Model 3 becomes even greater on July 1, when the US tax credit again drops in half, making our car $1,875 more expensive, and again at the end of the year when it goes away entirely."
Where it stands: Per Bloomberg, a 7% workforce cut means shedding about 3,150 jobs. From their piece...
"While it succeeded in scaling up output of its Model 3, the company missed analysts' production targets during the fourth quarter, and it's had to cut prices to make up for the halving of a U.S. federal tax credit that's helped spur sales."
Editor's note: This story was updated with new market information.
Go deeper