New player claims technology leap in electric vehicle charging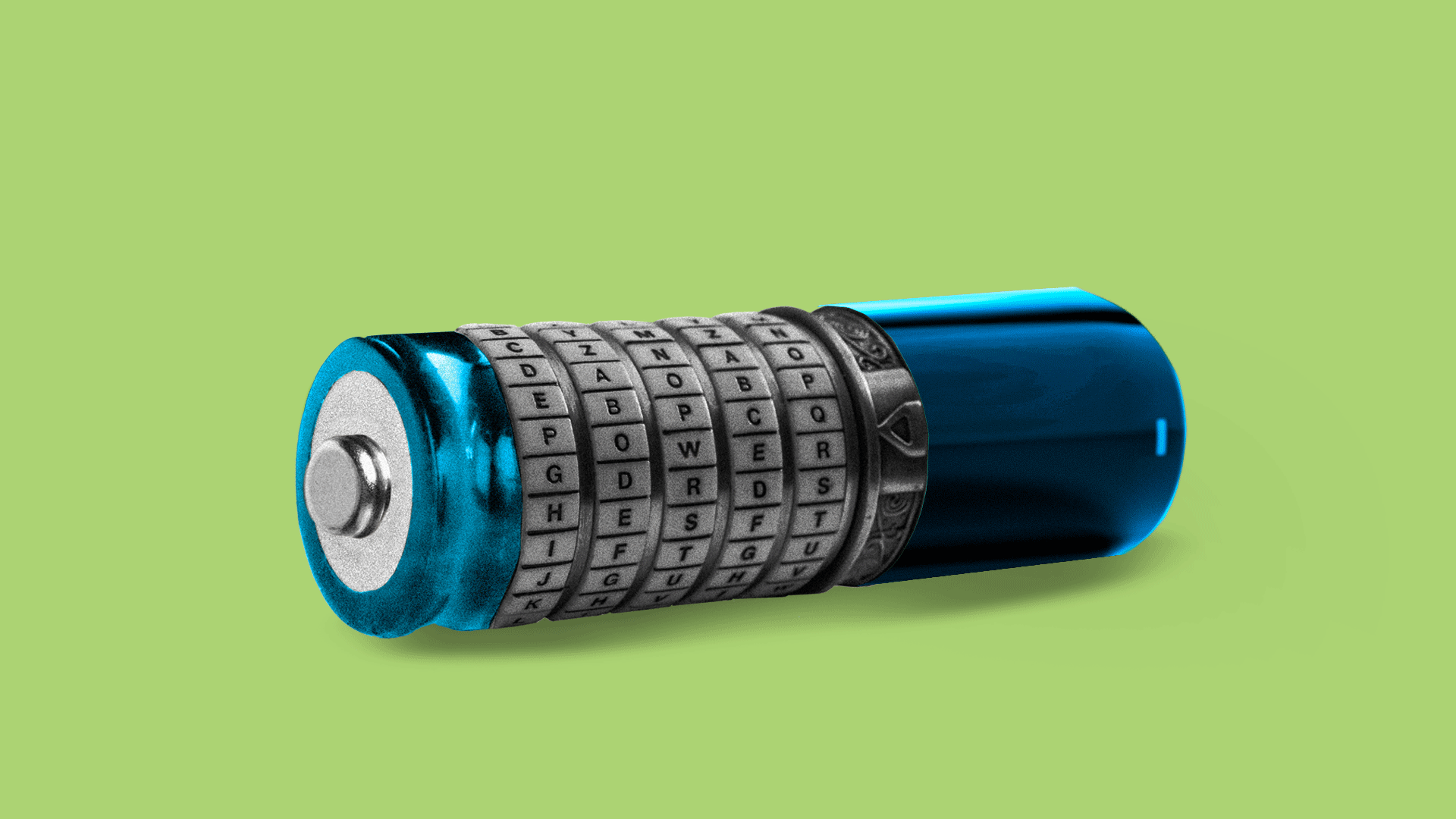 A newly unveiled company led by battery and tech industry vets says it's cracked the code that could enable much faster charging of the kind of lithium-ion batteries already used in electric vehicles — providing roughly 120 miles of range in just 5 minutes.
Why it matters: If their tech works as envisioned, the firm GBatteries could help EVs go mainstream by toppling a major barrier to ultra-fast charging: electrode damage that degrades the life expectancy of batteries.
Who they are: Executives include chairman Bart Riley, who co-founded the pioneering battery company A123 Systems; CEO Kostyantyn Khomutov, who has a background in aerospace engineering; and chief engineer Alex Tkachenko, who previously worked with telecom players Nortel and Ericcson.
Disclosed backers of the Canada-based firm include Airbus Ventures, Initialized Capital, Plug and Play, SV Angel, Y Combinator.
GBatteries did not reveal the amount of funding.
What's new: The company says they've developed an adapter that could make using charging stations as quick as filling a gas tank. And here's a crucial thing: it doesn't rely on battery chemistry breakthroughs that haven't reached commercial viability.
"The AI-powered charging algorithm ... is the first and only demonstrated technology capable of higher than conventional net charge rates with lower heating and degradation of lithium ion batteries," GBatteries said in a release.
The company argues the technology, which has been in "stealth mode" development for 6 years, is a weapon against the "range anxiety" that's one of the barriers to wider consumer acceptance of EVs.
By the numbers: GBatteries say their adapter that connects fast-charging stations and battery packs could get a standard 60 kilowatt-hour pack with a 238-mile range charged halfway within 5 minutes.
That's the battery size and range of the Chevy Bolt. And it's close to some other EVs.
Nissan last week said its newly configured Leaf arriving in showrooms this year has a 62 kWh pack with 226 miles of range.
A slide deck they circulated with the rollout also says they envision getting an 80% charge, which is essentially a fully charged EV, in 10 minutes.
But, but, but: GBatteries is likely several years away from commercial deployment of their system, which does not use the traditional constant current, constant voltage (CCCV) charging methods, but instead relies on high-frequency "pulses."
What they're saying: "There is no doubt that one could definitely do better than the standard CCCV charging protocol through some of these more exotic charging protocols, but the question is how much better could you do," says Venkat Viswanathan, an engineering professor at Carnegie Mellon University.
He says the speed they are claiming seems possible.
"The main question is whether you can do that without degrading the battery pack," Viswanatha adds. "If GBatteries has accomplished that, it is certainly a very interesting accomplishment."
The intrigue: GBatteries says it's got "several active pilot projects with automotive manufacturers worldwide," but did not name them.
"We are in discussions with major players who are in the market now at scale, and also smaller companies," Riley tells Axios.
What's next: Riley is not providing a specific timeline for when they hope to commercialize the product, but he notes that the typical automotive product development cycle is around 4 years.
"It's going to require a lot of validation," he says
"There's a number of different business models," he says, noting the product provides flexibility. "It's portable and scaleable."
Options include providing it with cars or making it available for use at charging networks, he adds.
Go deeper