How the Green New Deal's 100% renewable energy goal could be achieved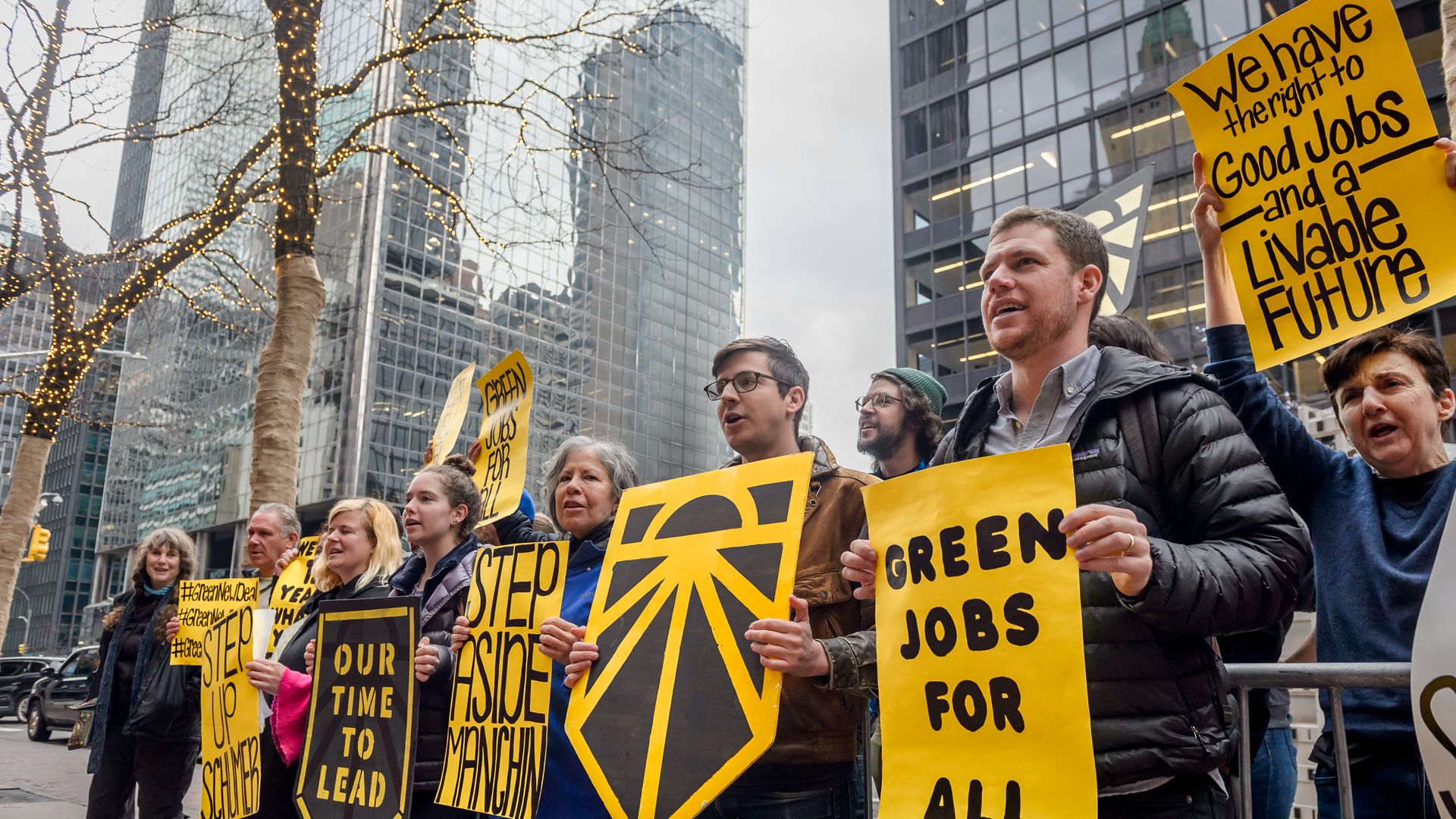 Following a year in which U.S. carbon emissions from energy rose, after years of declines, Green New Deal (GND) proponents are calling for a plan to convert 100% of the electricity supply to renewable energy, among other decarbonization initiatives.
The big picture: Although a massive undertaking, this energy transition is technologically feasible and economically beneficial. Some policies that would help kickstart the necessary emissions reductions are already being implemented in the U.S., Germany, China and other countries.
How it works: 100% clean energy would require strong federal, regional and state policy.
Be smart: A Green New Deal would require upfront investment, but could pay dividends in energy savings and job growth.
Building new renewable plants is cheaper than operating existing coal ones in much of the country, and utilities are closing coal plants ahead of schedule to invest in wind, solar, and energy storage. This economic evolution makes replacing coal with clean energy more affordable than in the past.
More than 3 million Americans already work in clean energy, and solar installers and wind technicians are the two fastest-growing U.S. occupations. These jobs can't be outsourced, are often accessible with only a high school or technical degree, and are often located in rural communities.
What to watch: California and Hawaii are already targeting 100% clean energy, and the governors of nine other states have pledged to do the same. These states will provide planning and implementation policy lessons, and can inform policy proposals from 2020 presidential contenders who endorse the proposal.
Robbie Orvis is the director of energy policy design at Energy Innovation.
Go deeper