Big Oil to Trump: We want global pollution regulations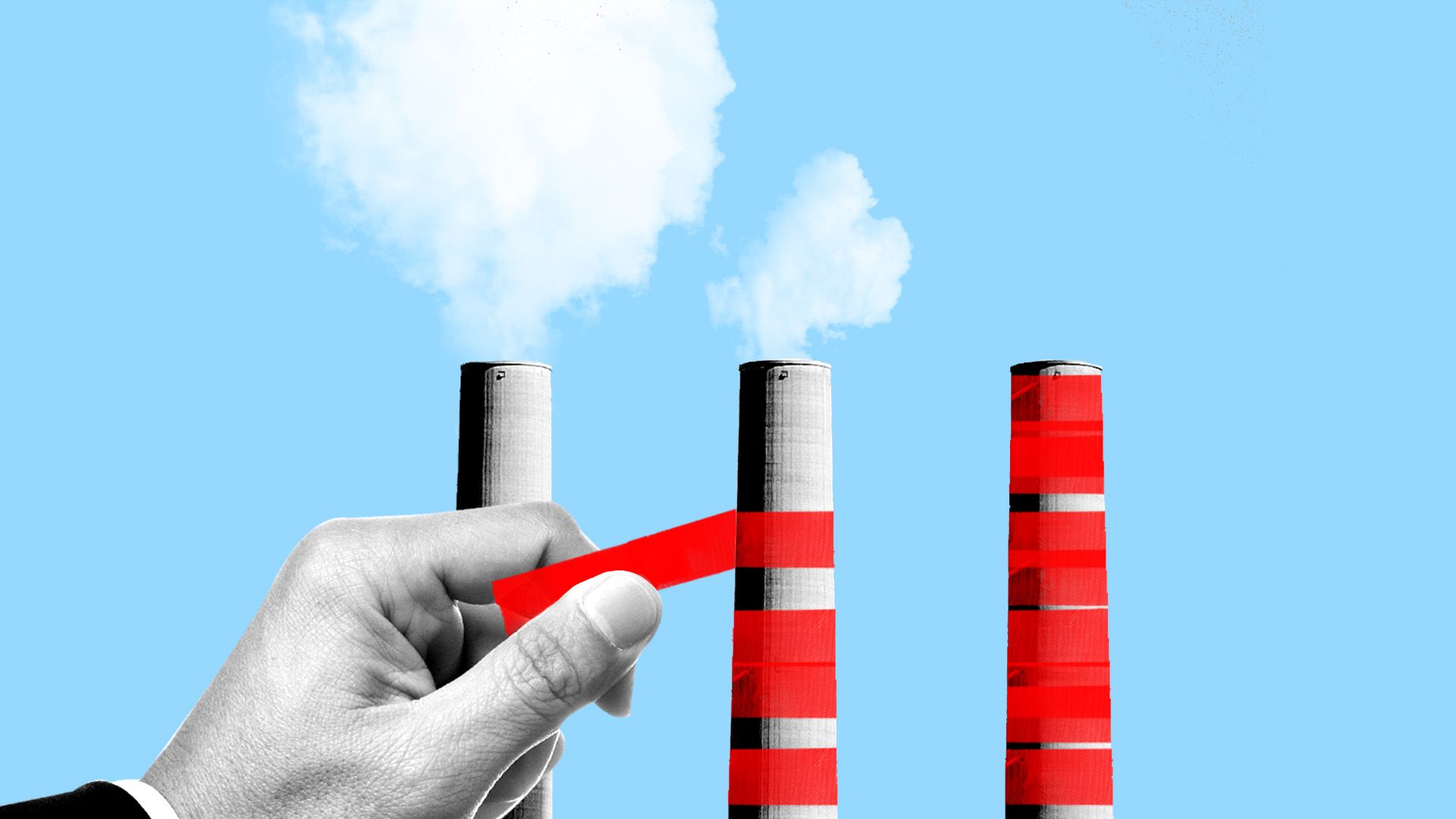 America's largest oil-industry groups are launching a new coalition to lobby in support of new global standards that tighten air pollution regulations for shipping fuel.
Why it matters: This is a classic example of business using regulation to gain a competitive edge over others. Many of America's oil and refining companies have been anticipating these rules — set a decade ago by an arm of the United Nations that oversees maritime issues — and moving toward low-sulfur kinds of diesel fuel.
Details: The Coalition for American Energy Security officially launched Tuesday. Although the organization doesn't have a website yet, it has the following members and plans to grow further:
American Petroleum Institute
American Fuel & Petrochemical Manufacturers
Domestic Energy Producers Alliance, which counts Continental Resources (whose CEO Harold Hamm is close to President Trump) as a leading member.
United Steel Workers
The big picture: The global standards are forecast to increase prices of diesel, gasoline and oil prices in the coming years, according to a report released Tuesday by the U.S. Energy Information Administration, the statistical arm of the Energy Department.
The analysis finds that the price impacts will be "most acute in 2020 and diminish over time."
That development — an uptick in oil prices during the presidential election year — could favor a possible attempted intervention by the Trump administration, as the Wall Street Journal reported last October.
The new coalition says that the EIA also shows diesel, fuel and gasoline prices for consumers will be lower in 2020 than they were last year.
Columbia University scholar Antoine Halff agreed, writing Tuesday that the increase in fuel prices due to the standards is "more than offset by downward pressures" from other factors.
What's next: The rules officially go into effect January 1 next year. A coalition spokesperson says they are not hearing that the administration has any plans to urge for an easing of the standards, like the October WSJ report had indicated. A White House spokesperson did not immediately respond to a request for comment.
Go deeper:
Go deeper