4 Americans killed in ISIS-claimed attack in Syria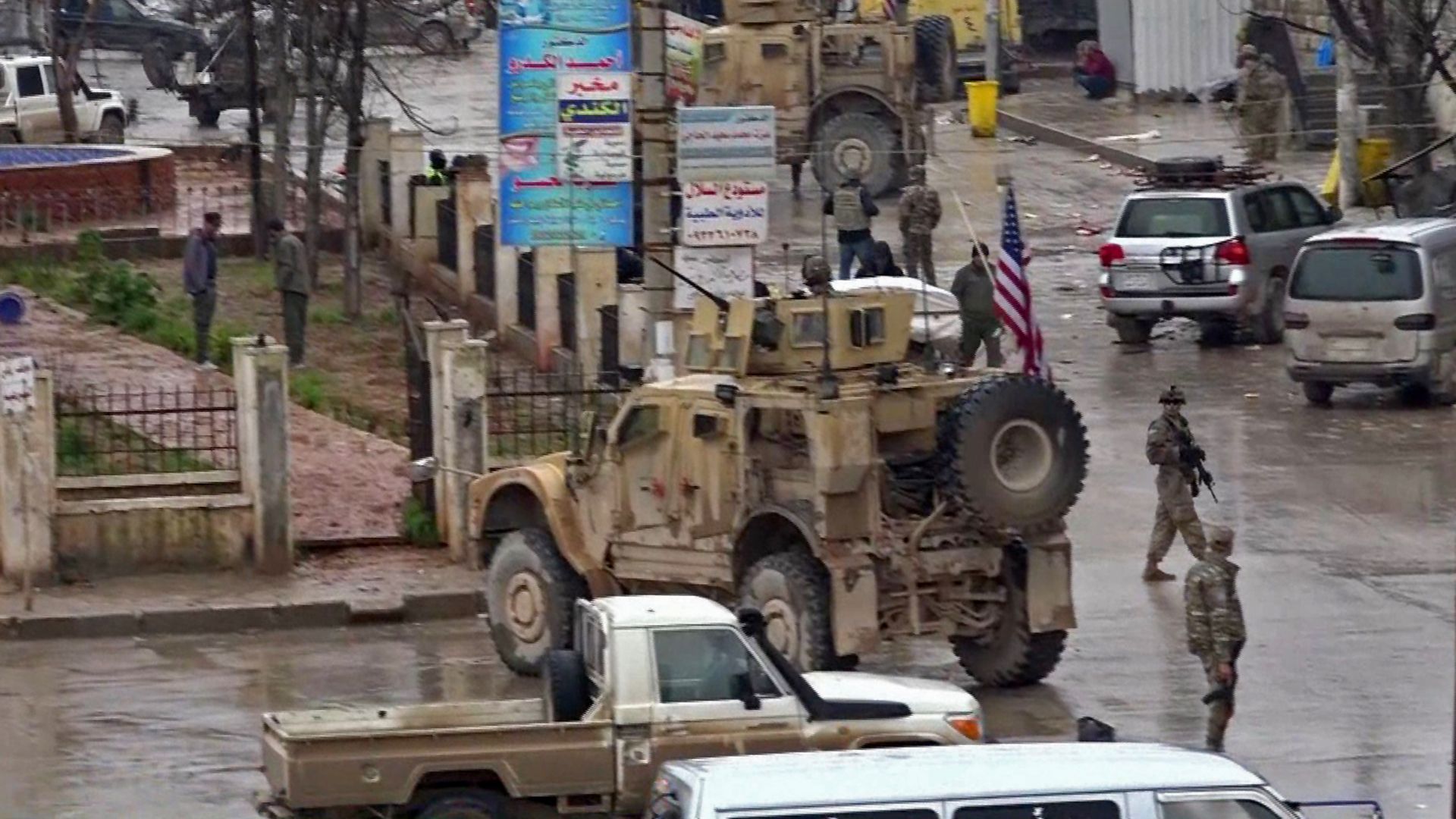 Four Americans were killed and three wounded during an explosion in Manbij, Syria, U.S. officials said on Wednesday.
Details: The Islamic State, or ISIS, has claimed responsibility for the attack. According to CENTCOM, the Americans killed included two service members, one Defense Department civilian and one contractor.
The big picture: The Trump administration began the process for withdrawing its 2,000 troops in Syria last week. President Trump has spent the past few months downplaying the threat of ISIS in Syria and the need for an ongoing U.S. military presence in the country.
About an hour after officials confirmed U.S. troops were killed, Vice President Mike Pence gave a speech declaring that "ISIS has been defeated," CNN reports. He reportedly did not mention the attack or offer his condolences.
Go deeper: The U.S. is leaving Syria, and will stay as long as it takes
Go deeper