Hostile takeover effort emerges for a popular cryptocurrency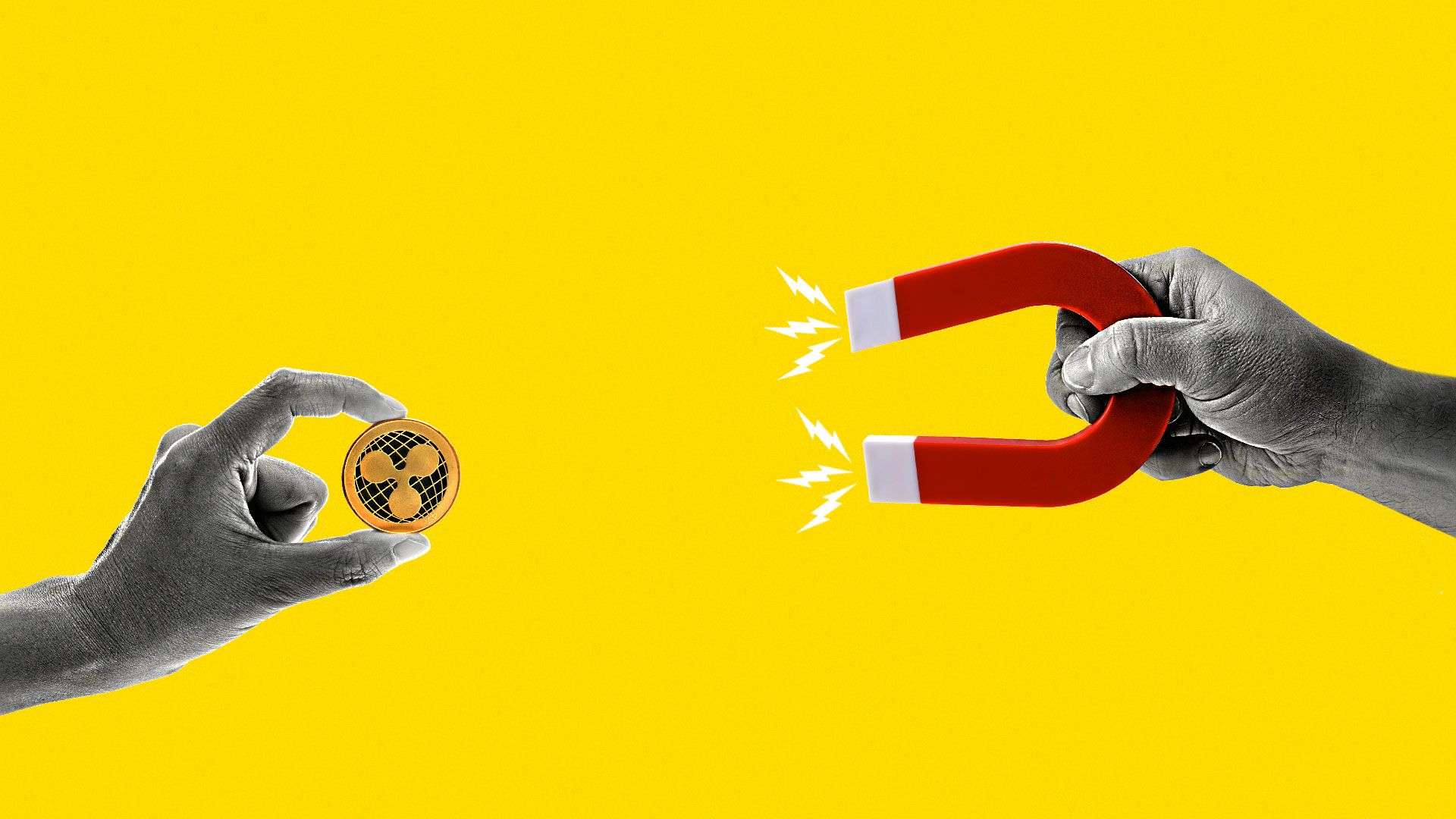 Hostile takeovers of companies aren't cool. You know what's cool? Hostile takeovers of cryptocurrencies.
That's the thinking behind something called Valor, which Axios has learned is in the early stages of attempting a hostile takeover of XRP, a $14 billion cryptocurrency that is controlled by a VC-funded, Silicon Valley company called Ripple.
The big picture: If successful, it would mark a major win for proponents of decentralized blockchain and help Valor achieve its goal of deploying a digital remittance system for developing countries. It also would be a massive loss for Ripple and possibly launch copycat attacks on other cryptocurrencies.
Before continuing, two very important notes:
We have no idea if Valor will succeed. Not only in its mission, but in even developing the code and raising the capital necessary to try.
We don't know if some of this information has been leaked to us, either directly or indirectly, by short-sellers who are hoping to drive down the price of XRP. We also don't know if those involved with Valor have XRP exposure.
Background: Valor was originally launched in late 2017 by Vishal Harpalani, who previously spent three years working with early Ripple investor Flight Ventures (led by Gil Penchina).
Harpalani's original plan was to raise $160 million via an initial coin offering for a new cryptocurrency that would become a widely distributed source of stored value in developing countries.
It also would partner with mobile wallets and mobile carriers that do business with the underbanked, thus helping Valor achieve network effects (and lower the switching costs from fiat currencies).
But the plan wasn't a hit with investors. Harpalani maintained the basic aims of Valor, but decided the better means would be to effectively execute a hostile takeover of XRP.
How it would work:
Valor wants to raise "tens of millions" of dollars to short XRP, thus driving down the price. This would be done via a debt instrument, not an ICO.
It would then create a "fork," or clone, of XRP's network whereby willing XRP holders (except for Ripple) would receive one Valor token for every XRP token.
Valor would then redistribute extra Valor to its community and incentivize holders to exchange even more of their now-devalued XRP. Basically, force a capital flight.
Harpalani confirmed to me that Valor is working on a "hostile takeover of a top-10 cryptocurrency," but declined to discuss XRP or Ripple. He also confirmed that his advisers include serial entrepreneur Alan Braverman (Yammer, Xoom, etc.), although Braverman didn't return a request for comment.
Will it work?
Probably not. Particularly given that Valor is still fundraising and working on its code, which means Ripple still has several months to develop the crypto equivalent of a poison pill. Plus, even if Ripple can't apply defenses, there are still tons of challenges — not the least of which is convincing enough large XRP holders to make the switch.
But it's an interesting thought experiment, and it's the first known attempt at something entrepreneur Chris Herd mused about last spring on Medium.
The bottom line: There is a growing crypto battle between decentralization purists and a newer generation who doesn't mind the presence of central companies like Ripple (or, coming soon, Facebook). Valor, even if it never gets off the ground, is a sign of the skirmishes to come.
Go deeper