New York votes to curtail some of the country's most restrictive voting laws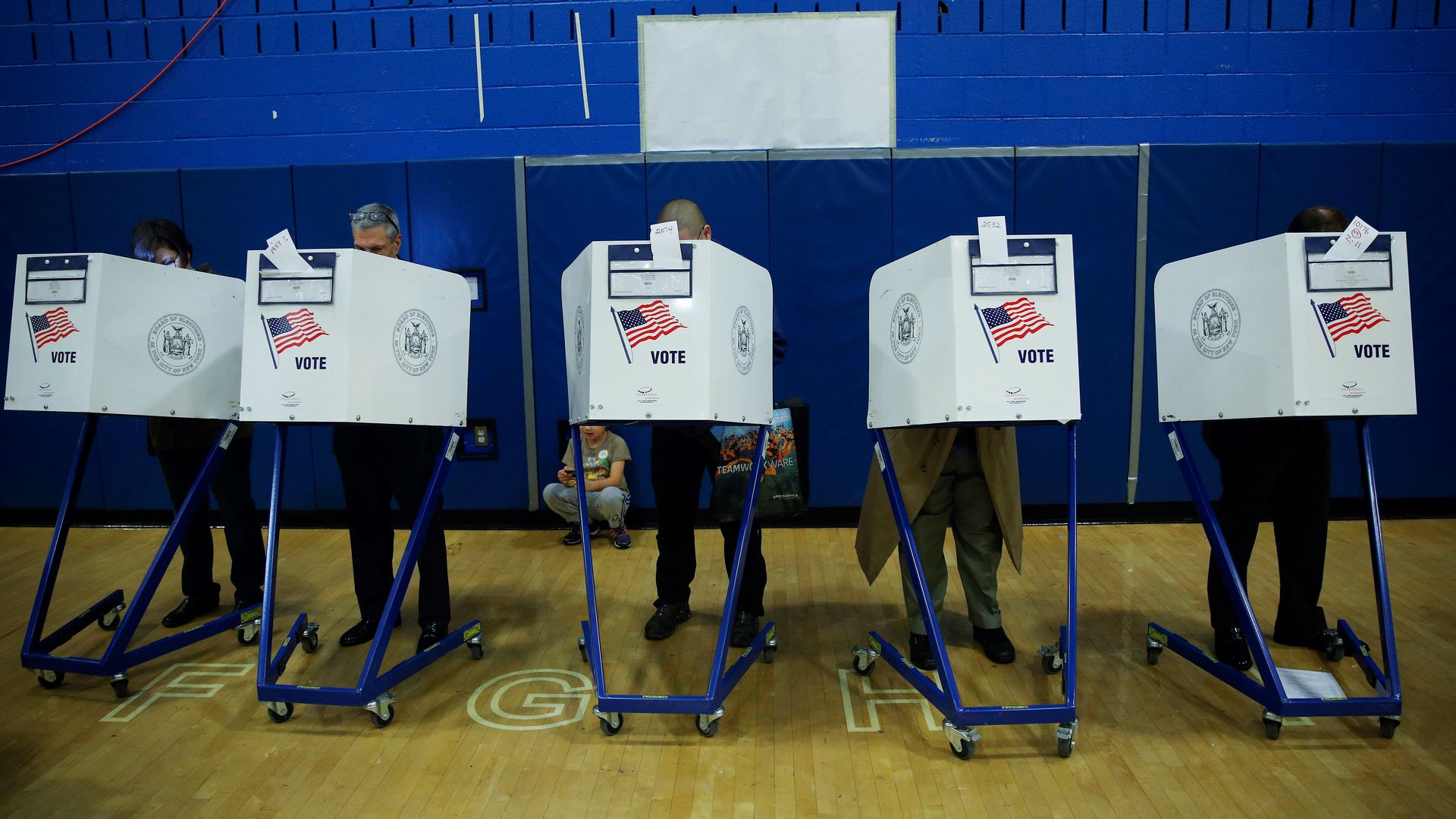 New York's Democratic-controlled state legislature on Monday swiftly passed a slew of electoral reform measures that will roll back some of the state's arcane voting laws and increase access to the ballot box.
Why it matters: New York purports itself as the country's progressive capital. But it has some of the nation's most restrictive voting laws, which depress voter turnout and routinely rank the state among those with the lowest turnout rates.
The sweeping package of voting bills, which Gov. Andrew Cuomo (D) is expected to sign into law, will put the state on par with others, including some red states that have enacted similar reforms in recent years.
The measures passed on Monday would:
Designate an early voting period 10 days before Election Day.
Consolidate election primary dates. Last year, it was the only state that held separate federal and state primary elections.
Automatically update voter registrations when residents move.
Allow 16- and 17-year-olds to pre-register to vote.
Lawmakers also started the process of amending the state constitution to allow same-day voter registration and no-excuse absentee voting by mail.
Between the lines: This comes as Democrats, who took control of the state Senate in last year's midterm for the first time in a decade, assume full control of both legislative chambers and the governor's seat. For years, Democrats have failed push through their priorities amid GOP opposition .
Go deeper:
Go deeper