Carbon taxes are facing new troubles on the left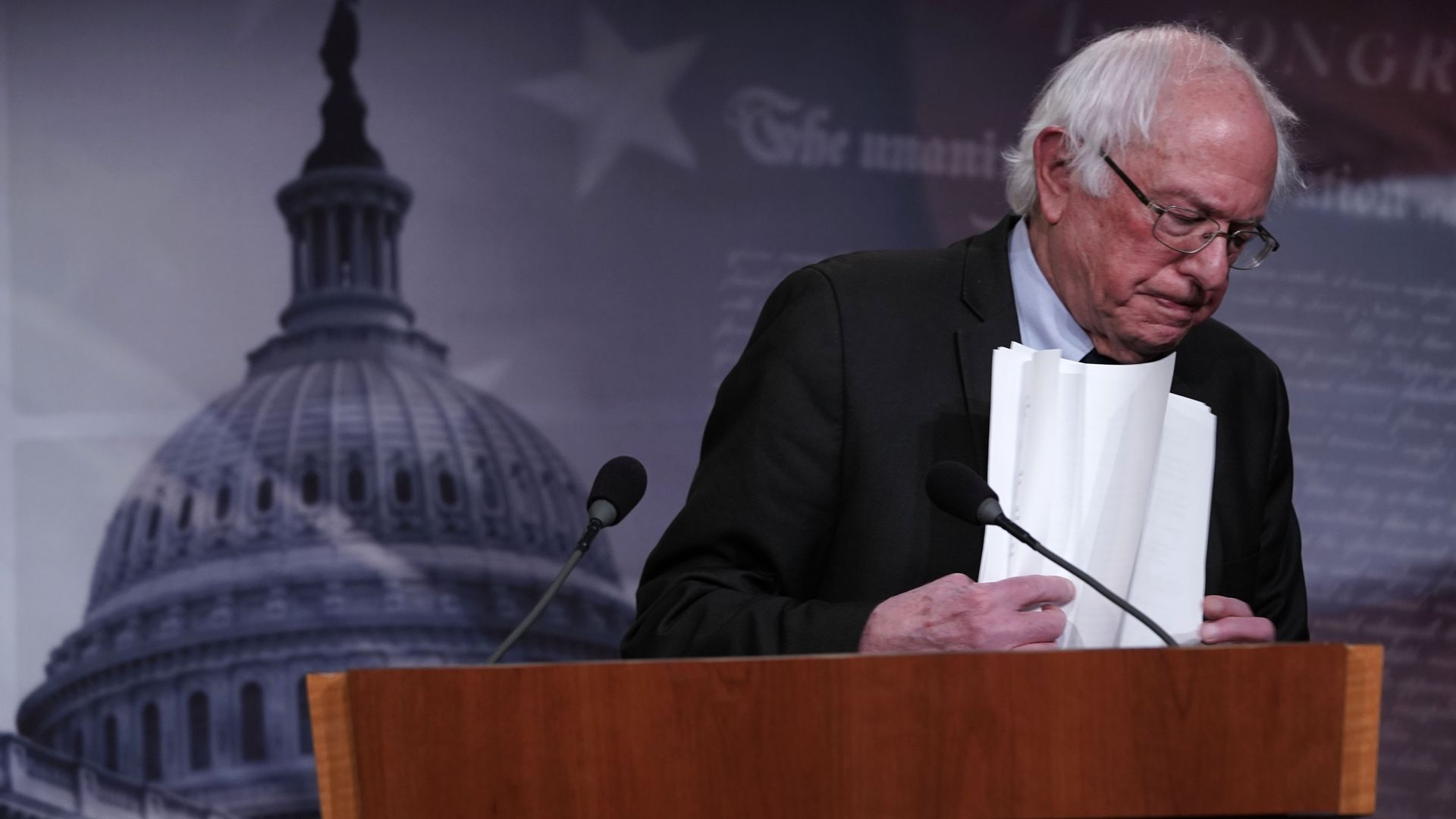 Carbon taxes are facing new troubles on the left even as the idea is beginning to slowly inch from the political wilderness on the right.
Why it matters: The posture of ascendant progressives is another reason why it's unclear if carbon taxes will ever emerge as a central federal climate policy. It's a stark contrast from a decade ago, when Democrats put a different pricing method — a cap-and-trade plan — at the center of the climate bill that passed the House but collapsed in the Senate.
Where it stands: For economists who believe pricing should play a major role in stemming emissions, it's a game of whack-a-mole. Consider...
Americans for Carbon Dividends — a group aligned with GOP elder statesmen and backed by major oil companies — is lobbying for a carbon tax that would nix key emissions regulations in return.
And, a very small bipartisan group of House members has formed around a CO2 tax proposal as well and plans to revive it this year.
Yes, but: On the left, activists working with House progressives led by Rep. Alexandria Ocasio-Cortez have signaled that while they see a role for pricing in a sweeping Green New Deal (GND), it's far from the tip of their spear. Data for Progress' Greg Carlock tells Axios...
"A carbon price should not be the centerpiece of legislation, it should be about spending and regulations to get the economy on an ambitious decarbonization pathway. ... Carbon prices and tax may have a role, but more to change market incentives and break up concentrations of wealth and income."
They're not alone. Here are 2 more data points...
A recent letter to House members on climate policy recommendations from a large swath of groups on the green movement's left flank does not call for a carbon tax. And it warns against "market-based mechanisms" including emissions trading systems if they "place profits over community burdens and benefits."
Per NBC News, Washington State Gov. Jay Inslee, who is eyeing a climate-focused White House run, has "grown skeptical as to whether Democrats should pursue a similar [carbon tax] policy nationally if it distracts from other green priorities."
The big question: What role, if any, will taxes or trading play in proposed bills from progressives in the new Congress and in the policy platforms of the White House Democratic field.
What to watch: Among other things, it'll be important to see where Sen. Bernie Sanders goes. The lefty senator, a once and maybe future presidential hopeful, has floated carbon tax ideas in the past.
But now he's planning GND legislation, and an aide declined to comment on whether it will include a carbon tax.
The bottom line: the biggest barrier to carbon pricing remains extremely widespread GOP resistance. But the idea is also fighting for air on the left.
What they're saying: Noah Kaufman, a pro-tax economist with a Columbia University energy think tank, is happy that the GND has elevated climate in national politics.
But he's also wary of carbon taxes getting the sort shrift, and similarly does not agree with the call by some activists for 100% renewable power. He prefers that a broader suite of zero-carbon options should be on the table.
Here's what he told me about the GND's momentum...
"That's great. There should be a way to applaud that and recognize the role for government investments as part of a climate package, but without creating a circular firing squad that is trying to take down policies like carbon taxes and important low carbon technologies like nuclear and [carbon capture and storage]."
Go deeper:
Editor's note: This story was corrected to show a letter from environmental groups warns against certain forms of carbon pricing. (The story previously said it did not mention the topic.)
Go deeper