The shutdown is straining the FDA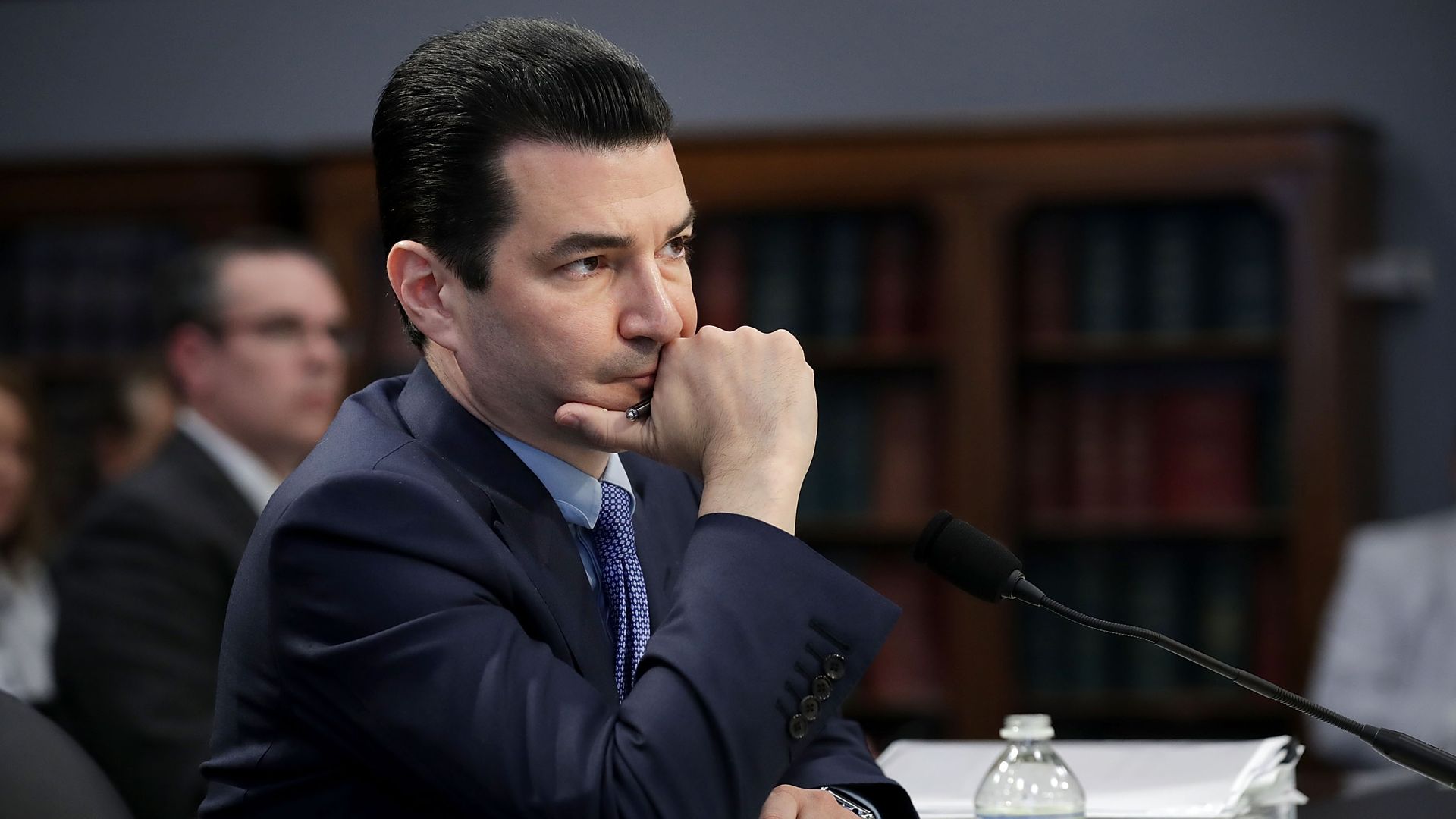 The partial government shutdown is beginning to cramp the Food and Drug Administration's ability to review new drugs, and those effects will only grow more pronounced if the shutdown continues to drag on.
Driving the news: Aimmune Therapeutics, a company that's seeking approval for a new drug to help children with peanut allergies, said in a financial filing yesterday that the FDA won't be able to review its product until the government reopens.
How it works: Aimmune's product is an outlier — the FDA can only review allergy drugs when Congress provides funding. For other types of drugs, pharmaceutical companies pay the FDA a fee when they submit new products for approval, and those fees fund the review process.
But those products could also feel a squeeze, because the FDA can't accept new fees or applications during the shutdown.
FDA commissioner Scott Gottlieb said yesterday the agency has moved some money around and can keep the review process going for roughly another five weeks.
What's next: Several drugs could be left hanging in the balance if the FDA reaches the end of that five-week "runway" and the government is still shut down, STAT reports.
They include a potential depression treatment from Janssen Pharmaceuticals, a diabetes drug from Sanofi, and a multiple sclerosis drug from Novartis.
If the shutdown continues, it could also create a backlog of reviews that would affect drugs slated for an approval decision later this year, STAT reports, including an HIV/AIDS drug.
On the bright side, the FDA will resume its inspections of high-risk food processing plants, using unpaid inspectors.
Go deeper: All the ways Americans are feeling the effects of the shutdown
Editors' note: This story has been updated to clarify that the FDA's review of Aimmune's product would not be covered by industry fees.
Go deeper