Venezuelan opposition leader Juan Guaidó briefly detained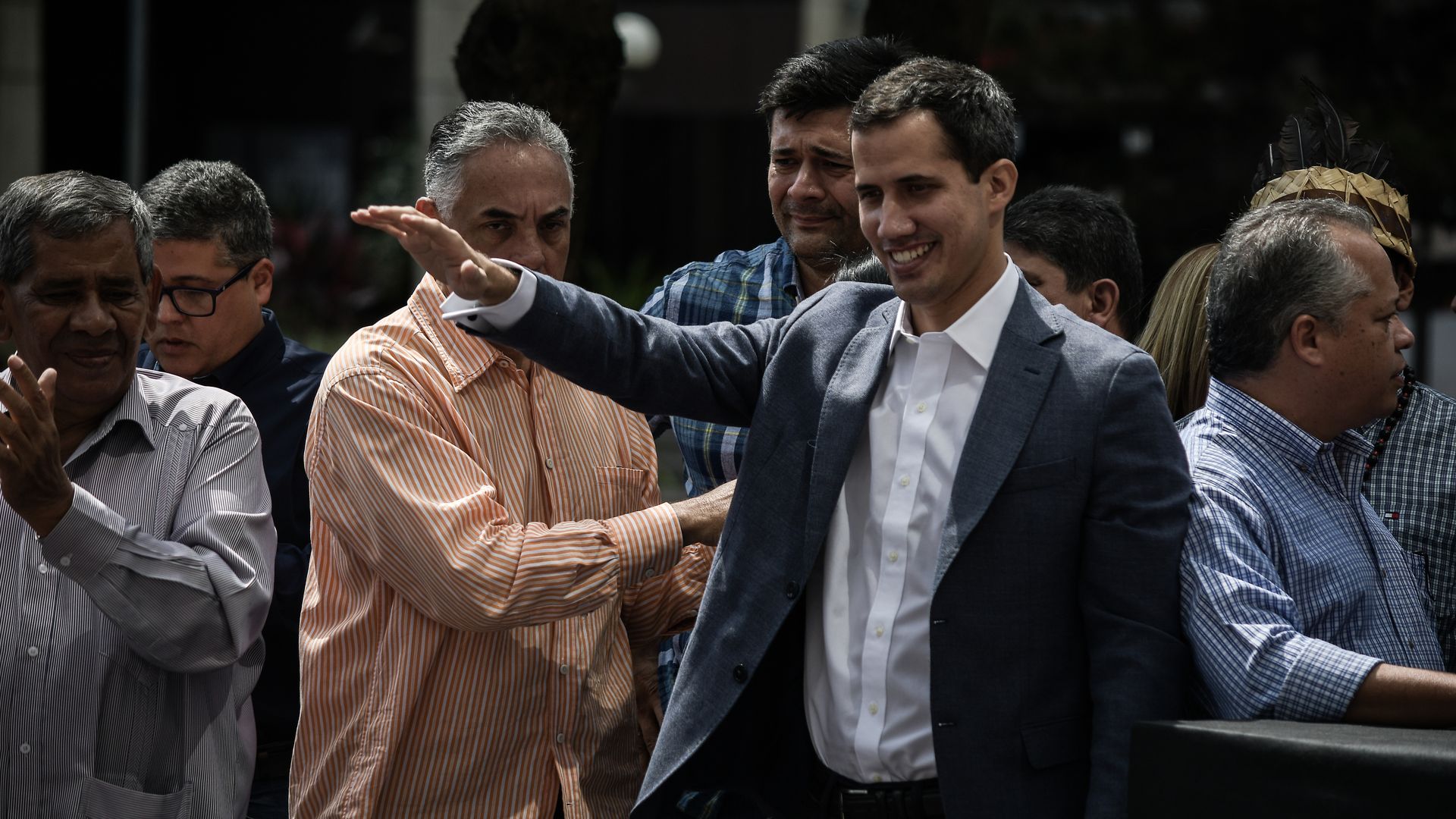 Venezuelan authorities released opposition leader and congressman Juan Guaidó after briefly detaining him on Sunday while he was en route to an anti-government political rally, per AP.
Why it matters: His brief detention comes just days after President Nicolás Maduro assumed power for a second six-year term, which the U.S. government said it will not recognize. Guaidó has been mounting a campaign to oust Maduro, and White House national security adviser John Bolton highlighted his work in a statement Friday: "We support the courageous decision of the National Assembly President, Juan Guaidó, to invoke protections under Venezuela's constitution and declare that Maduro does not legitimately hold the country's presidency."
Go deeper: The grim list of problems Venezuela faces in Maduro's 2nd term
Go deeper