Ruth Bader Ginsburg to miss another week of Supreme Court arguments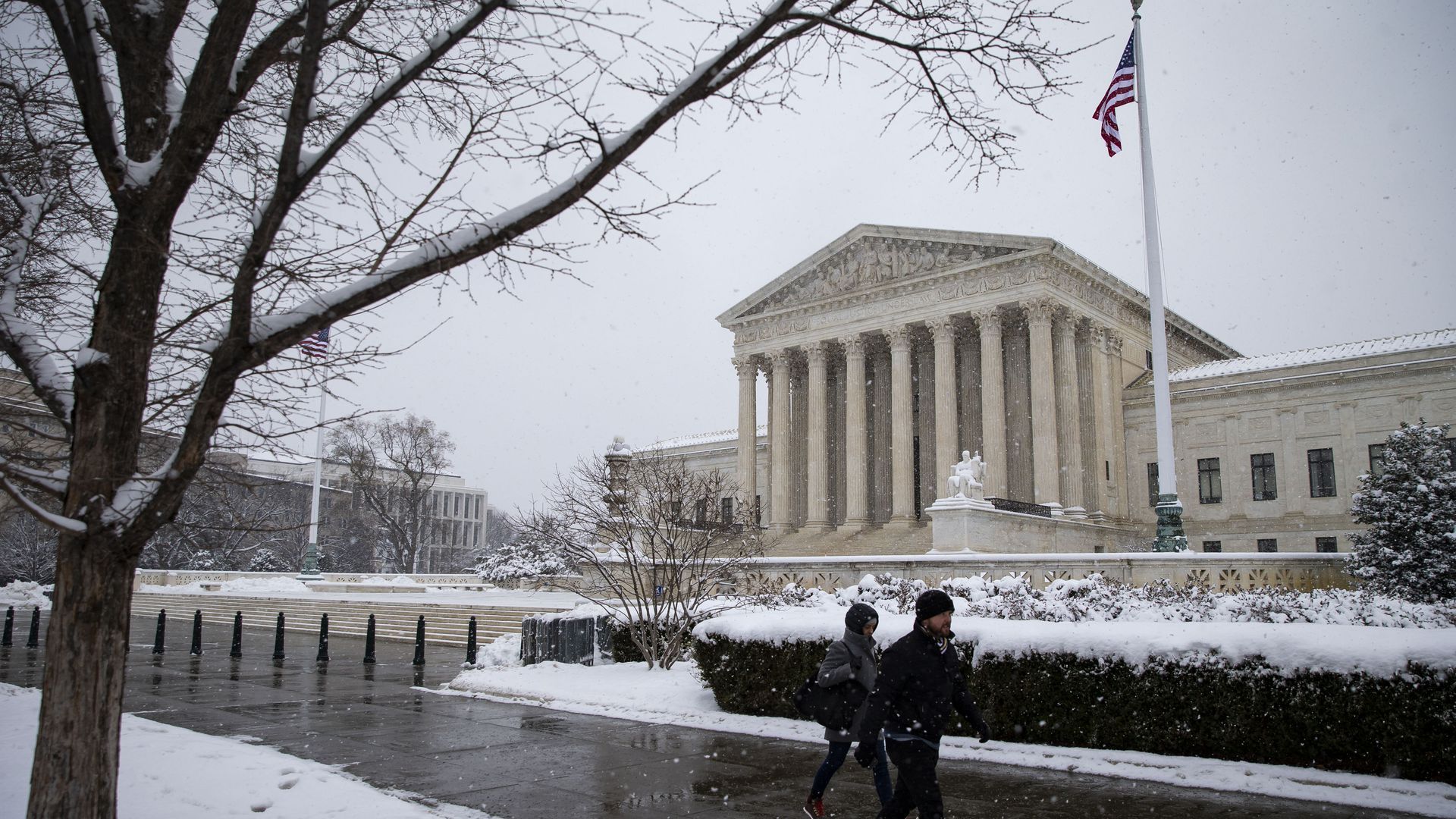 Supreme Court Justice Ruth Bader Ginsburg will miss this week's oral arguments — a reminder of just how high the stakes are in America's quietest but most functional branch of government.
What's happening: Ginsburg is working from home as she recovers from a late-December surgery to remove two malignant nodules from her left lung. Post-surgical evaluations show she is free of cancer, the court said. The 85-year-old justice is still participating in cases, but she will not make it to the court for arguments or the justices' private conferences. She also missed last week's arguments.
Why it matters: Ginsburg is the court's oldest justice and one of just four liberal-leaning justices on a court that is already pulling harder toward the right.
The court has largely been able to avoid politically charged cases during its current term, and that may continue.
The court has been asked to hear three high-profile issues: a lawsuit over President Trump's ability to unilaterally end DACA; his ban on transgender people serving in the military; and workplace protections for LGBTQ workers.
So far the court has taken no action on any of those cases.
If the court wants to hear any of them during its current term, this week is likely the last chance to say so. Its docket for the term appears to be full or nearly full.
Otherwise, the justices could decline to hear those cases altogether, or push them into its next term, which doesn't start until October — which would of course also push the eventual rulings closer to the 2020 election.
Go deeper ... Ginsburg: "I have about at least 5 more years" on the Supreme Court
Go deeper