Women are challenging menstruation taboos in India and Nepal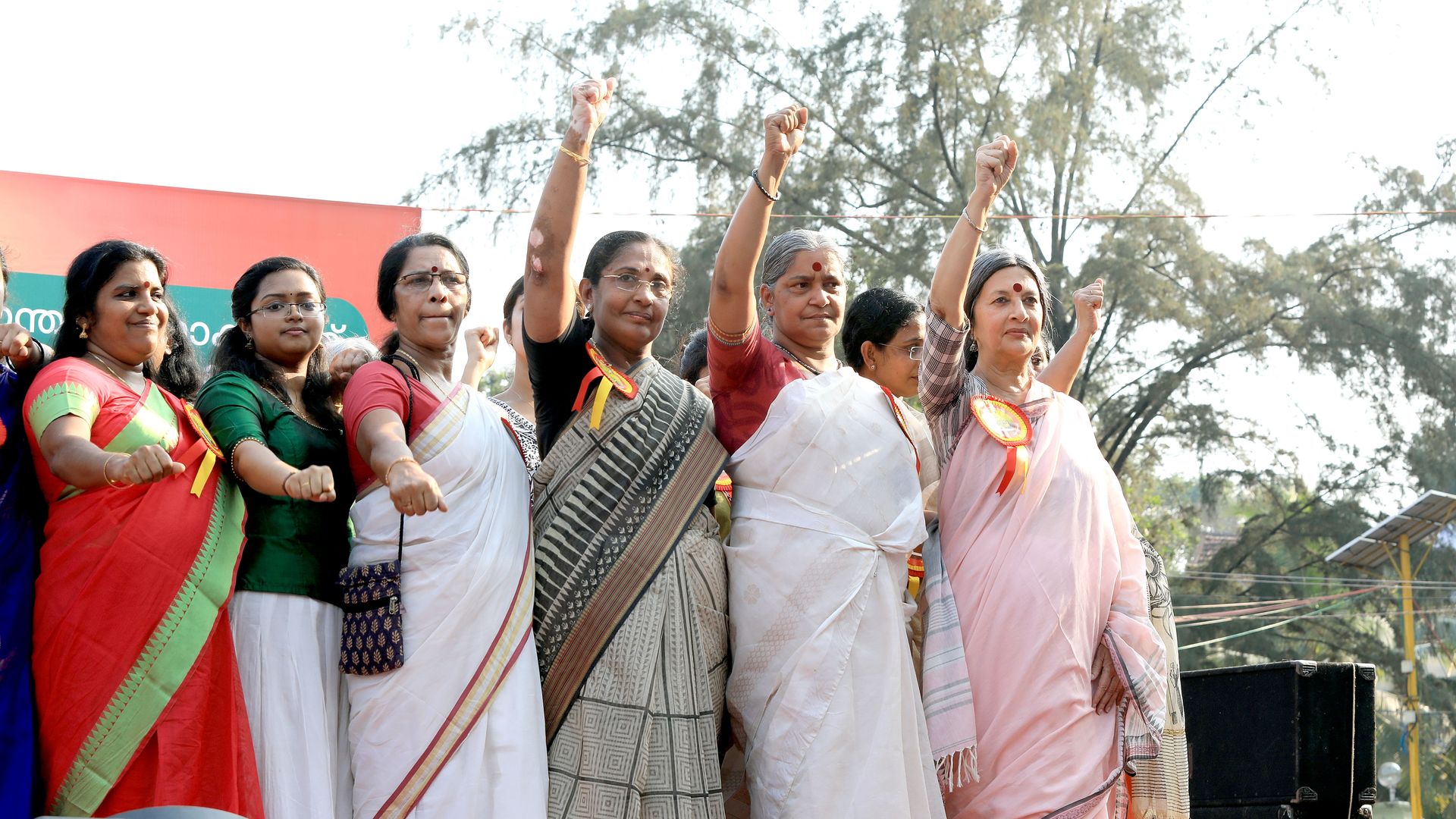 On Thursday, a woman and her children were found dead after being sequestered in a menstruation hut in Nepal. The death came on the heels of a protest on Jan. 1 in India, where thousands of women created a human wall that stretched 385 miles from the north of Kerala state to its capital in support of equal rights and against gender discrimination.
The big picture: Notions of ritual purity are at the heart of Hindu practices that ban women from entering kitchens or temples when they are menstruating. Public health professionals and women's rights advocates have campaigned against ostracizing women for a long time, but the events in both Nepal and India have brought the discussion into mainstream media again.
Background: The Nepalese government has banned the practice of sequestering menstruating women, but the ban has never been strictly enforced. A similar practice was challenged in the Supreme Court in India last month, leading to a decision that allowed all women to enter Sabarimala temple in Kerala.
What's new: In a recent decision by India's Supreme Court, judges commented on the equal rights of men and women to pray at the temple but also maintained that menstruation did not make a woman "impure." The Kerala government allowed two women to enter the temple under police protection, but that decision led to violent protests that forced the state government to enforce a shutdown to prevent further violence.
What to watch: The right-leaning Bharatiya Janata Party threw its weight behind the protestors, prompting public intellectuals to argue that the Court was being undermined by political parties and setting a dangerous precedent for democratic governance and the rule of law. Some have also expressed a concern that that the ruling may become a flashpoint for more violence at Sabarimala, especially around the upcoming national elections in spring 2019.
Tanvi Nagpal is the director of the International Development Program at Johns Hopkins School of Advanced International Studies.
Go deeper