GoFundMe refunding entirety of $20 million "Build the Wall" campaign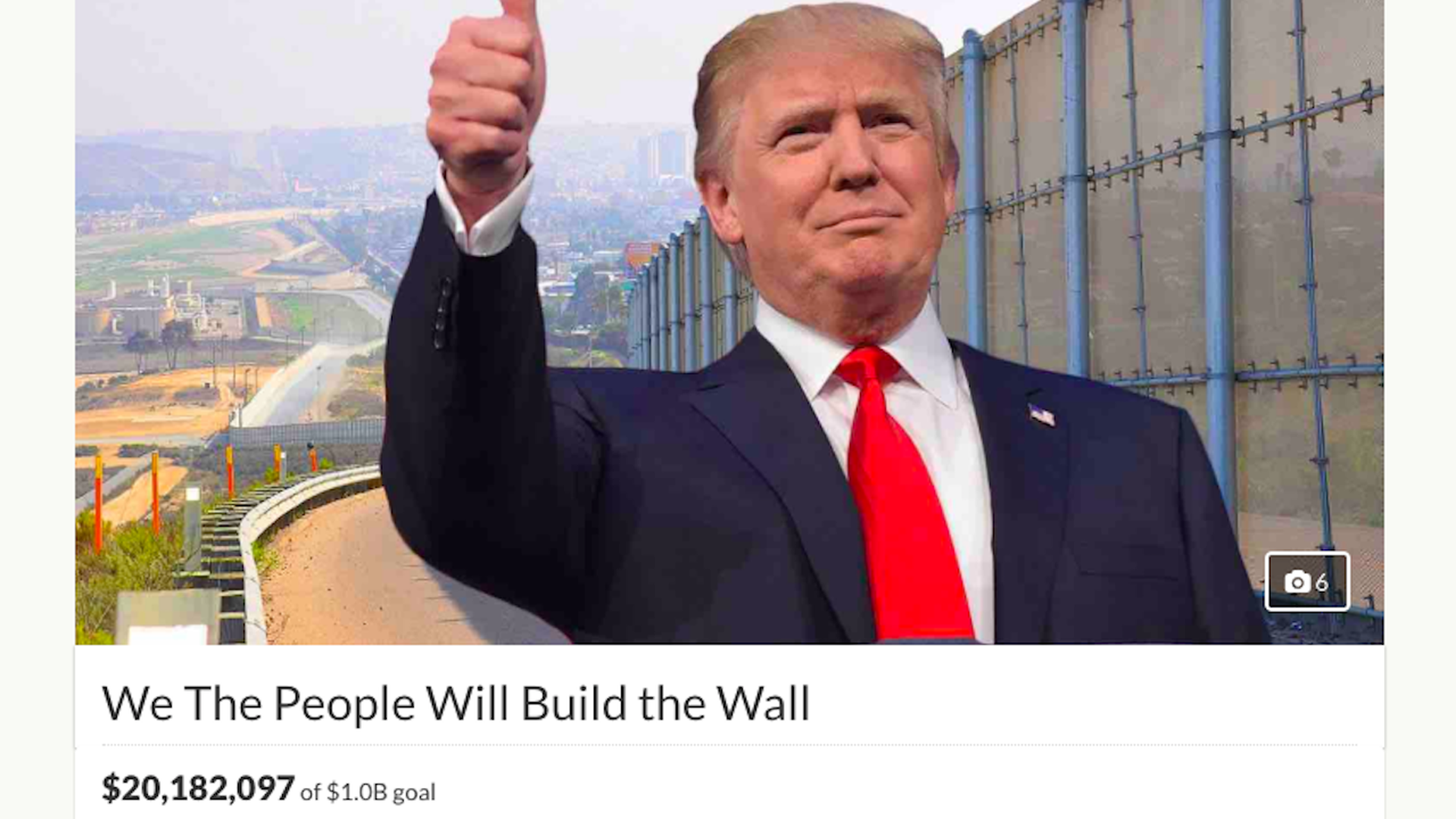 GoFundMe is refunding all $20 million that was raised for the "Build the Wall" campaign, after the man who started broke his promise of returning donor money if the campaign didn't reach its goal," BuzzFeed News' Brianna Sacks reports.
Details: The GoFundMe, which had a $1 billion target, was started by veteran Brian Kolfage. Kolfage wrote on the campaign's page that after consultation with experts, he decided to take the $20 million raised and form a non-profit called "We Build the Wall, Inc." in order to complete segments of the wall for lower costs than the government has estimated. A GoFundMe spokesman responded by saying that unless the donors make it clear they want their funds to be directed to the non-profit, "they will automatically receive a full refund."
Go deeper