Between the lines on GM's bullish outlook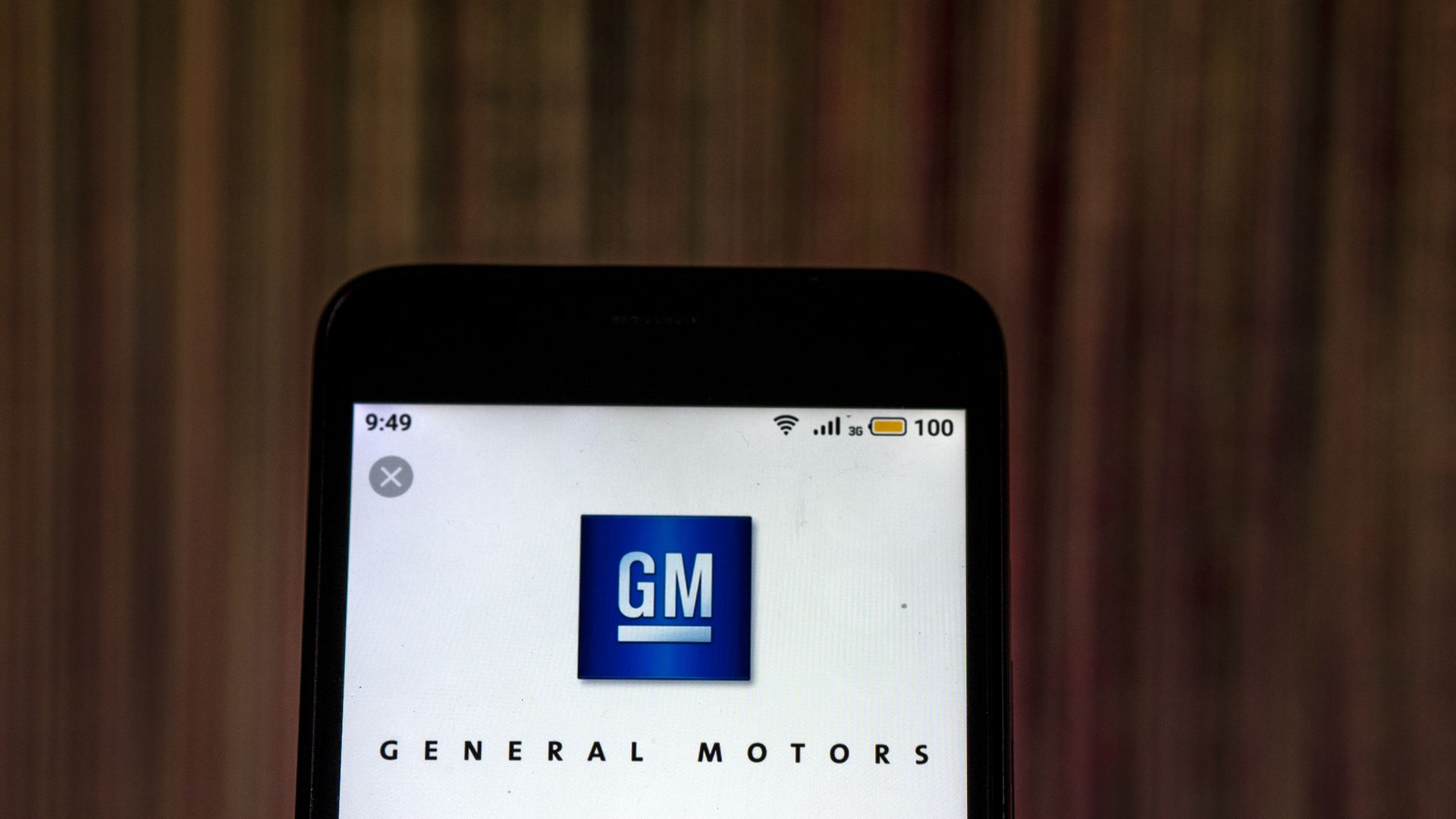 GM's optimistic forecast for 2019 surprised a lot of investors Friday, triggering an 8% surge in GM stock, but CEO Mary Barra has been laying the groundwork for more than 3 years.
The big picture: Barra is building a case for how GM will remain healthy amid factors she can't control — trade friction, economic slowdown, and rising commodity prices — not to mention the historic transformation of the automobile.
The background: Under Barra, GM pulled out of unprofitable markets like Europe and redirected investments toward new technologies, like electric cars and automated vehicles.
She stood up to President Trump, who blasted GM for its decision to close 5 factories — 4 of them in the U.S. — and cut almost 15,000 jobs. Barra reiterated her position today in a meeting with investors in New York.
"We are unafraid to make bold decisions because this is an industry in transformation. Our job is to make sure GM is here, is strong and is a leading enterprise for decades to come."
— Mary Barra, GM CEO
What's new: GM said it finished 2018 stronger than expected, and signaled 2019 will be even better, the opposite of what the rest of the industry is signaling.
2019 adjusted earnings will be $6.50 to $7 a share, higher than analyst estimates.
Profits from new pickups and SUVs will offset flattening sales in the U.S. and China.
Cost cuts in engineering and manufacturing will help fund its push into electric vehicles.
What's next: Besides its continued focus on trucks, 3 new product lines will help lead GM into the future.
"The future is coming fast. We are doing everything we need to do as fast as we can to be ready for it."
— Mark Reuss, GM President
Go deeper