Where democracy is rising and falling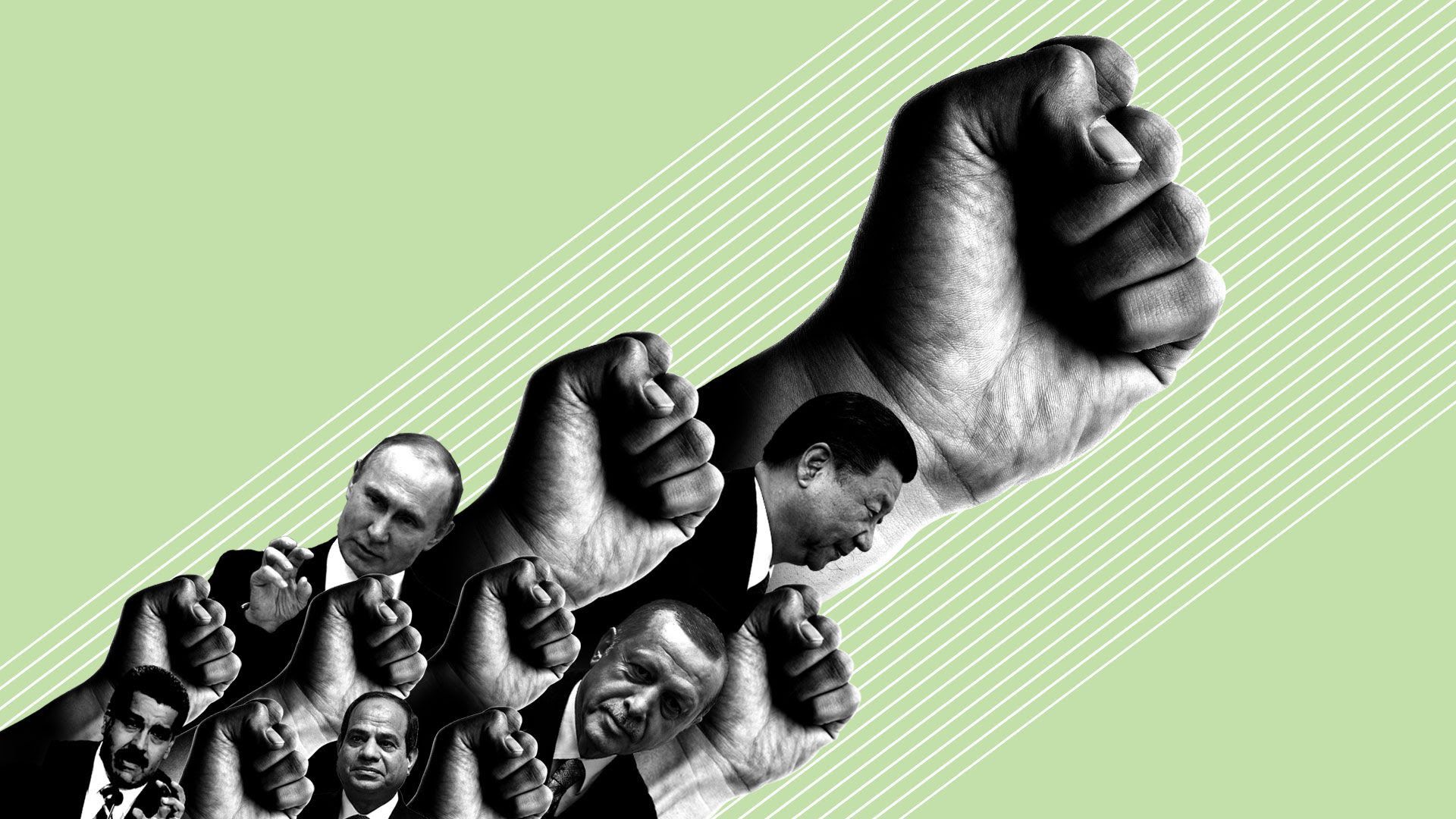 Two years of democratic erosion around the world came to an end in 2018, according to the annual index from the Economist Intelligence Unit (EIU). However, gains in countries like Costa Rica were canceled out by declines in places like Nicaragua, and globally we ended 2018 right about where we started it.
The big picture: Just 4.5% of the world's population lives in countries EIU considers "full democracies." Another 43.2% live in "flawed democracies." The remaining 52.3% live in "hybrid" (think Turkey) or "authoritarian" regimes.
The most robust democracies are in Norway, Iceland, Sweden, New Zealand, Denmark, Canada and Ireland. The U.S. ranks #25, falling from #21 in 2017.
While Europe is home to the world's strongest democracies, it's also where "the democratic malaise of the past decade has been felt most keenly."
Gold stars: Armenia, Macedonia, Ecuador, Haiti and Tunisia all strengthened their democracies in 2018, per the index. Mauritius, a small island nation, is Africa's only full democracy.
Takeaways:
"Identity politics" and "strongman leaders" are on the rise globally and undermining "the institutions of representative democracy."
Liberalization is not risk-free. Ethiopia's democratic opening has been accompanied by "an increase in violence."
"Even in the Middle East and North Africa, where the population is increasingly disillusioned with electoral politics ... there has been a noticeable increase over the past year in public willingness to engage in public protest."
The bottom line: Political participation is on the rise, which indicates voters are "not disengaged from democracy. They are clearly disillusioned with formal political institutions but have been spurred into action," per the report.
Go deeper: Download the report.
Go deeper