Cornyn opposes redirecting Harvey disaster funds for border wall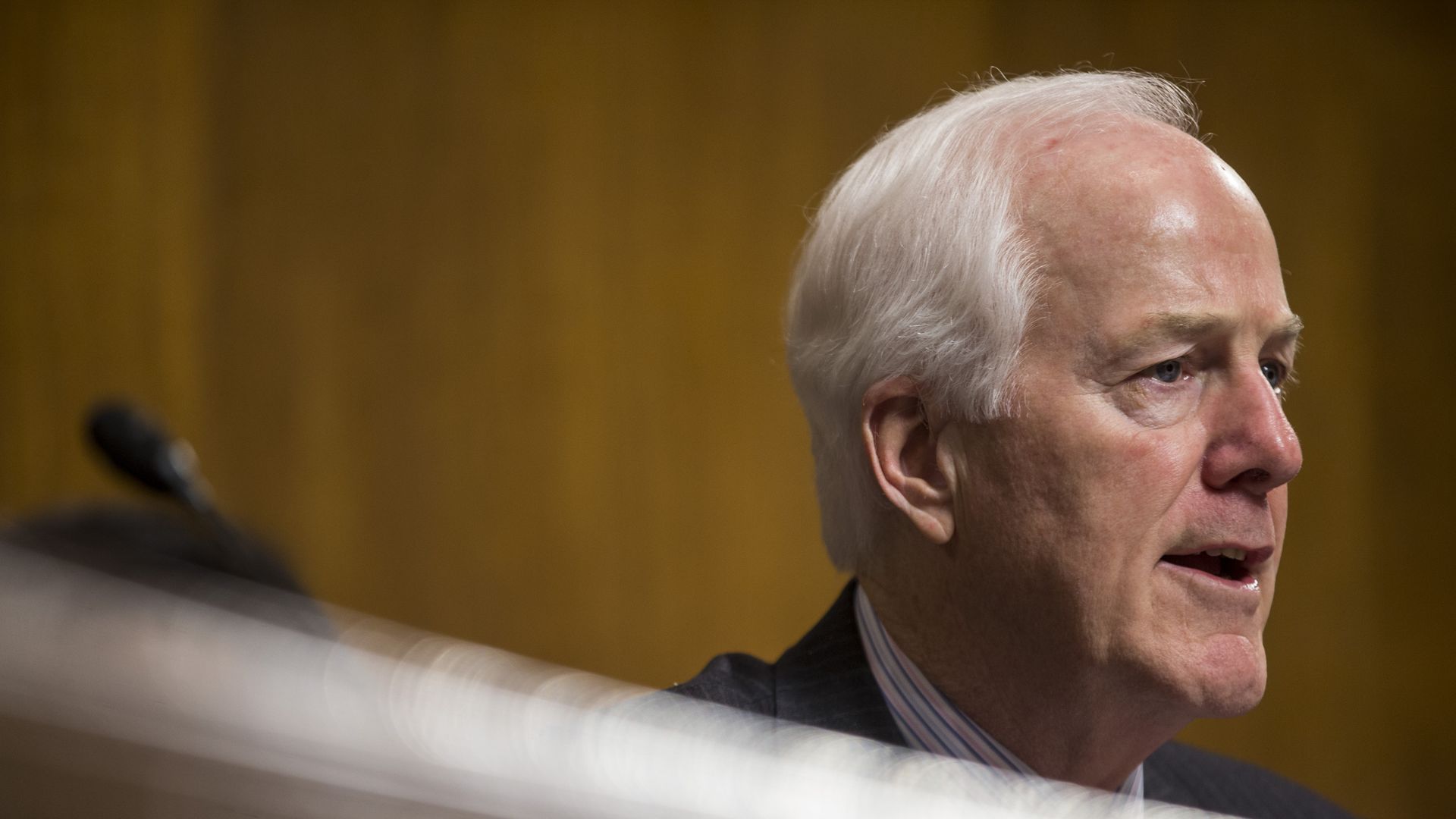 Sen. John Cornyn (R-Tex.) said Friday he opposes redirecting Hurricane Harvey disaster relief funds to build President Trump's border wall.
"We worked very hard to make sure that the victims of Hurricane Harvey — their concerns are addressed and Texas is able to rebuild. And I think we are all together on that."
Why it matters: As Axios' Jonathan Swan reported Wednesday, the White House Office of Management and Budget has been exploring other creative ways to get Trump his wall money without having to go through Congress. Cornyn is not the only Republican who has spoken out against funneling funds from another federal program to build the wall. He only commented on Harvey disaster relief, however, and didn't voice an opinion on the broader idea of reprogramming funds through emergency powers.
Go deeper