The grim list of problems Venezuela faces in Maduro's 2nd term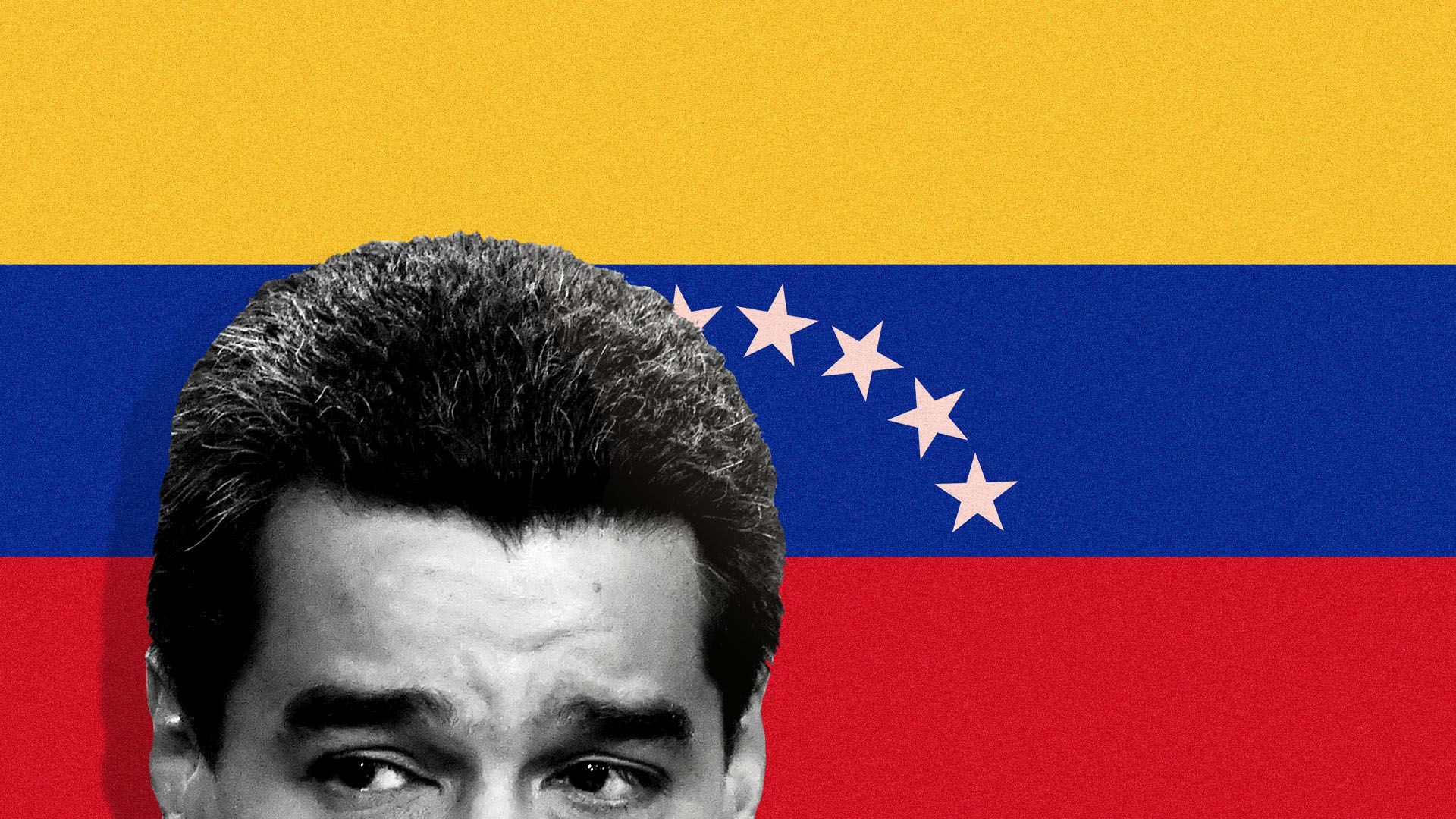 Venezuelan President Nicolas Maduro won a sham election last year after deposing or intimidating his legitimate challengers. He begins his second six-year term Thursday, much to the chagrin of 85% of Venezuelans, international humanitarian aid organizations and most of the world's leaders.
Why it matters: While many nebulously blame "socialism" for Venezuela's dire condition, the truth is that the country's problems are a result of corruption and wide-ranging economic incompetence from Maduro's government. And humanitarian crisis aside, Venezuela owes international creditors an estimated $150 billion.
Here's a short list of problems Maduro will face in his second term, most of his own creation:
Annual inflation is estimated to be 1,400,000% and forecast to rise to 10,000,000% by year-end.
The country's 90% poverty rate.
Citizens lost an average of 24 pounds last year because the government can't import food or medicine.
Four of the world's 10 most dangerous cities are in Venezuela.
The homicide rate has risen to 90 per 100,000 (for reference, the United States has a homicide rate of 5 per 100,000) and 73 Venezuelans die violently every day.
3 million people, nearly 10% of the population, have left the country, with the outflow of citizens increasing annually.
The democratically elected and opposition-led National Assembly is seeking to unseat Maduro after he effectively replaced them with a "Constituent Assembly" made up of family members and loyalists.
His presidency is being called illegitimate by 14 Latin American countries as party to the Lima Group — including Argentina, Brazil, Canada, Colombia, and Peru.
Oil production has fallen to its lowest in nearly 70 years, with more of what's produced going to China, Russia and Cuba
Possible further sanctions and an oil embargo from the administration of U.S. President Donald Trump, which has already targeted various companies and members of Maduro's government, including his wife and vice president.
Go deeper: It's nearly impossible to afford a cup of coffee in Venezuela
Go deeper