Joshua trees cut down by vandals during government shutdown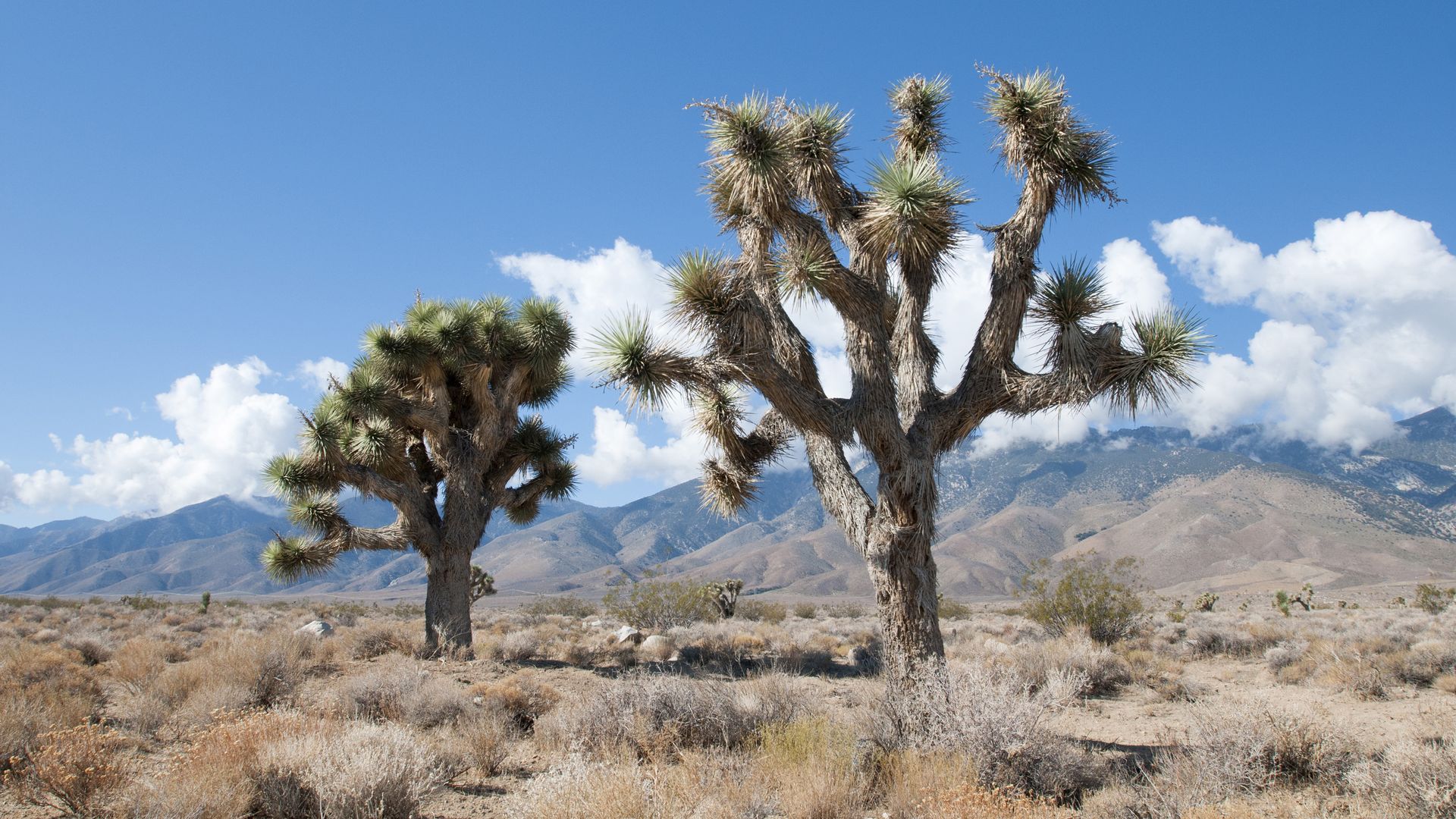 Vulnerable Joshua trees in Joshua Tree National Park in California have been cut down by visitors who illegally drove into areas where vehicles are banned during the partial government shutdown. As a result, the park is closed indefinitely, its superintendent said Thursday.
Why it matters: In all previous government shutdowns that affected the Department of Interior, administrations closed the parks rather than allow access unsupervised. Joshua trees already face threats of extinction from climate change.
Emily Douce, of the National Parks Conservation Association, told Vox that now-former Interior Secretary Ryan Zinke ordered to keep the national parks open during the shutdown to avoid the same criticism from 2013's shutdown.
The Obama administration was heavily criticized by Republicans and those living in towns that depend on revenue from park tourism during the government shutdown in 2013.
Yes, but: "The contingency plan is rather concise and vague, operations are not actually able to support the influx of tourists."
Go deeper:
Go deeper