Hacker recruiting goes corporate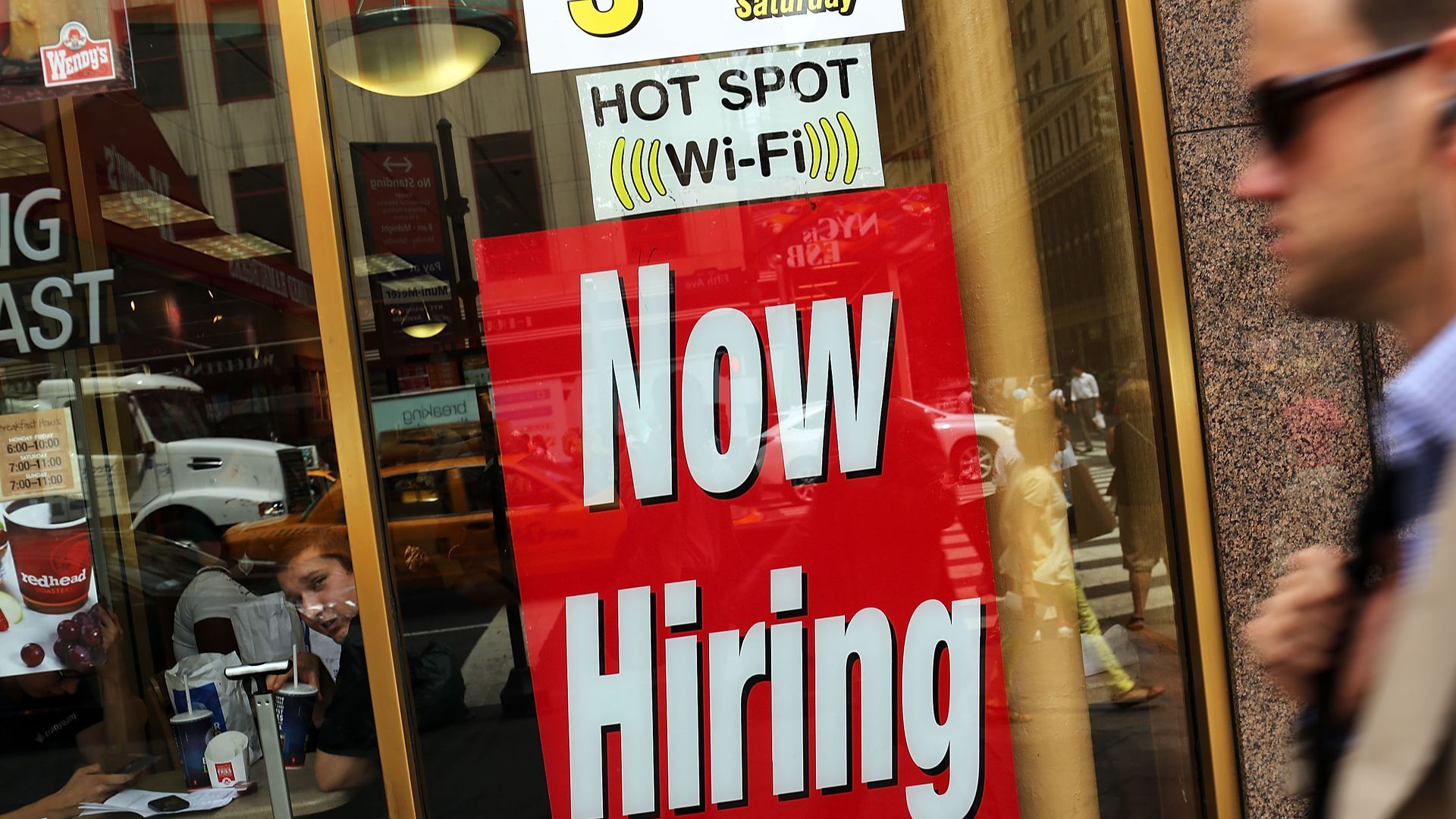 The Dark Overlord, a cybercriminal collective known for targeting a few flashy, high-profile victims, is hiring. They've even posted a help wanted ad, archived by the threat intelligence firm Digital Shadows — and their job listing is more like "The Office" than "Mr. Robot."
Why it matters: If you imagine hacking and cybercrime as an alternative subculture of punk kids with keyboards, think again: Hacking groups are businesses of a sort, and some of them are borrowing the language and recruiting techniques of the mainstream.
The Dark Overlord's job listing, posted in November, is a window into IT hacking as a daily-grind office job.
"Very corporate," said Rick Holland, chief information security officer and vice president of strategy at Digital Shadows. "If you saw that ad pop up on Indeed, you'd think it was an average tech company."
Background: The Dark Overlord is the group that famously threatened to leak "Orange is the New Black" and "Game of Thrones" content if networks didn't pay up. More recently, the group has begun leaking documents from insurance providers related to 9/11.
"Must have a winning attitude." According to the job listing found on the KickAss hacker forum, "If you're goal oriented and used to objectives and achieving them, you're perfect for us."
The listing is pure Silicon Valley, sprinkling corporate programming buzzwords and human resources jargon amid tightly organized subheadings.
The job listing requires 10 years' experience in software design, network management or systems administration, with 5 years working in a "team-based cooperation environment."
Applicants "must be able to bring innovative approaches to the operations and work outside-the-box regularly." They'll need to submit to certification and skills testing. ("We do that too!" notes Holland.)
The Dark Overlord offers either a salary or commission payment structure. Save for the higher figures (the job pays a starting salary of as much as 50,000 British pounds a month), the salary option would fit in any office park. There's a 90-day probationary period with the potential for a raise after a year.
The bottom line: View The Dark Overlord as a late-stage tech startup trying to grow its workforce after early buzz wore off and some of the original talent has begun to depart.
The TV and 9/11 hacks, including a promotional site for the "Game of Thrones" operation, have kept the group's public profile aloft.
But Holland says business has been down for The Dark Overlord. Deposits into the groups cryptocurrency accounts have dwindled.
Meanwhile, there has been turnover at the office. Digital Shadows notes that the group allegedly recently lost some of its talent to arrests — a problem less common, though not entirely unheard of, in the more conventional tech industry.
Go deeper: Suspect admits to hacking data of German public officials
Go deeper