Bernie Sanders apologizes for sexual misconduct by campaign staff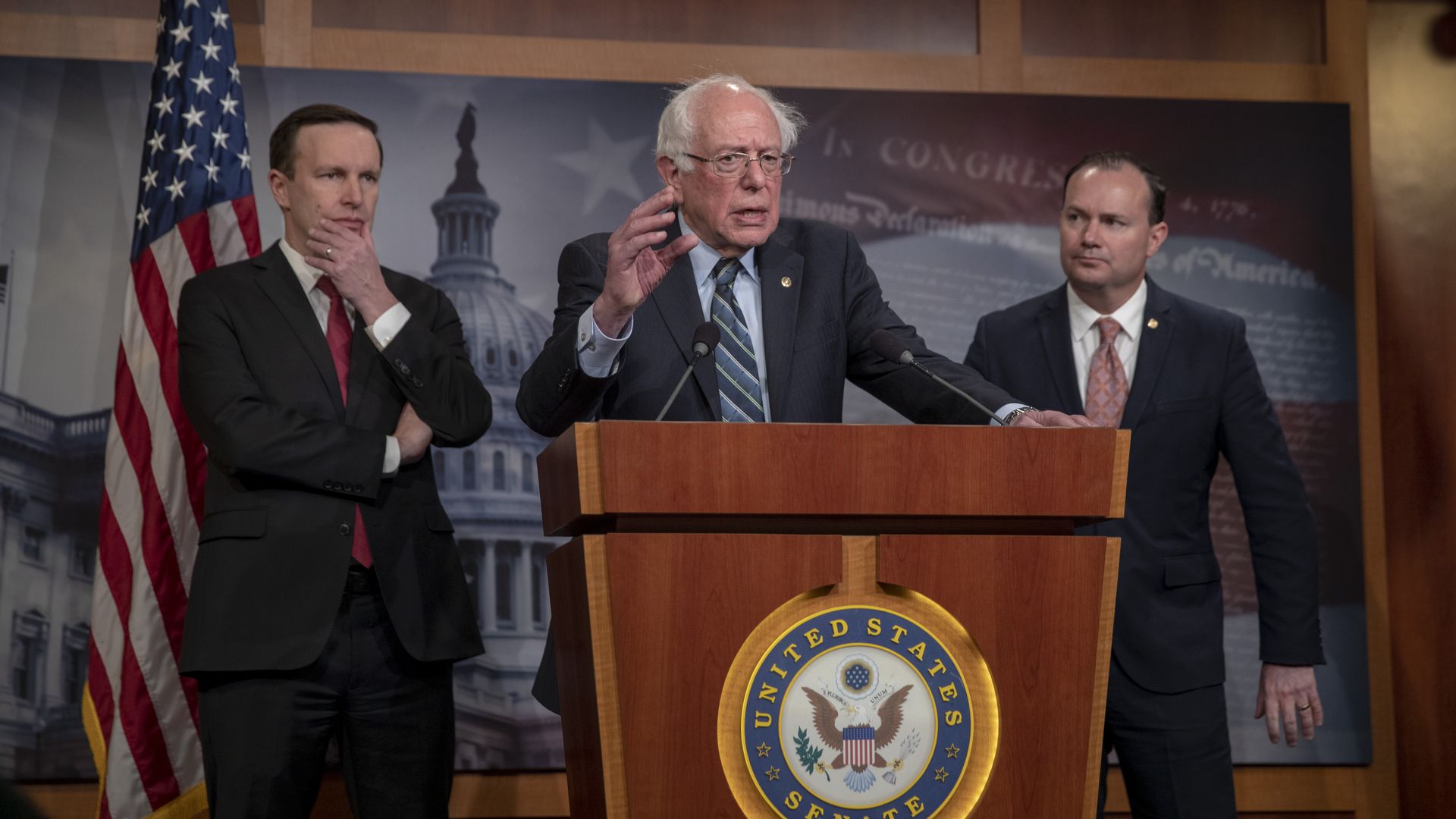 Sen. Bernie Sanders (I-Vt.) issued a statement Thursday apologizing for the pattern of sexism and inappropriate behavior among members of his 2016 presidential campaign that has emerged through public reporting.
Background: The latest allegation against Sanders' campaign was lodged against top aide Robert Becker, who is accused of making inappropriate comments and forcibly kissing a female staffer in 2016, Politico reported Wednesday. Several other staffers told Politico that other behavior by Becker prompted an undisclosed $30,000 settlement between former staffers and the campaign.
In his statement, Sanders thanked staffers for speaking out and outlined changes made in his 2018 Senate campaign to "establish the strongest sexual harassment policies in the country."
"When we talk about ending sexism and all forms of discrimination those beliefs cannot just be words. They must be reality in our day to day lives and the work we do — and that was clearly not the case in the 2016 campaign. The allegations speak to unacceptable behavior that must not be tolerated in any campaign or any workplace. To the women in that campaign who were harassed or mistreated I apologize. Our standards and safeguards were inadequate."
Go deeper