Trump shutdown threatens aid for farmers hit by Trump trade war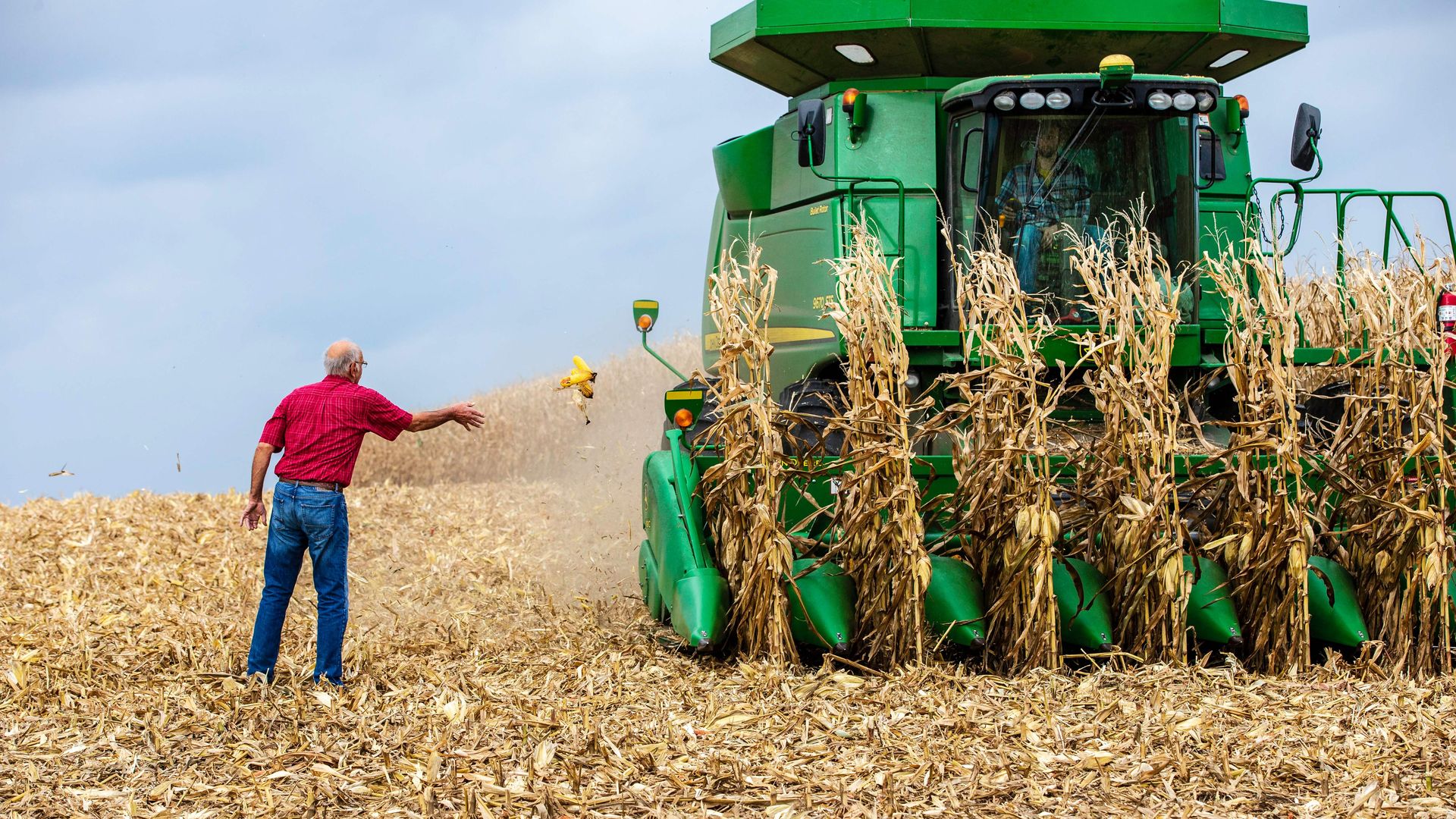 Emergency aid from the Department of Agriculture for farmers impacted by the trade war between the U.S and China could be delayed as a result of the ongoing partial government shutdown, the Milwaukee Journal Sentinel reports.
The big picture: The USDA is one of the government agencies affected by the shutdown, meaning that applications for the emergency program — as well as more routine services for farmers, like loan decisions and mortgage assistance — are on hold. And Bloomberg reports that the shutdown could delay a Trump administration plan to increase sales of ethanol, which could be a boon to the nation's corn farmers.
Go deeper: Trump's new urgency on solving the shutdown
Go deeper