Apollo looks to lead private equity in 2019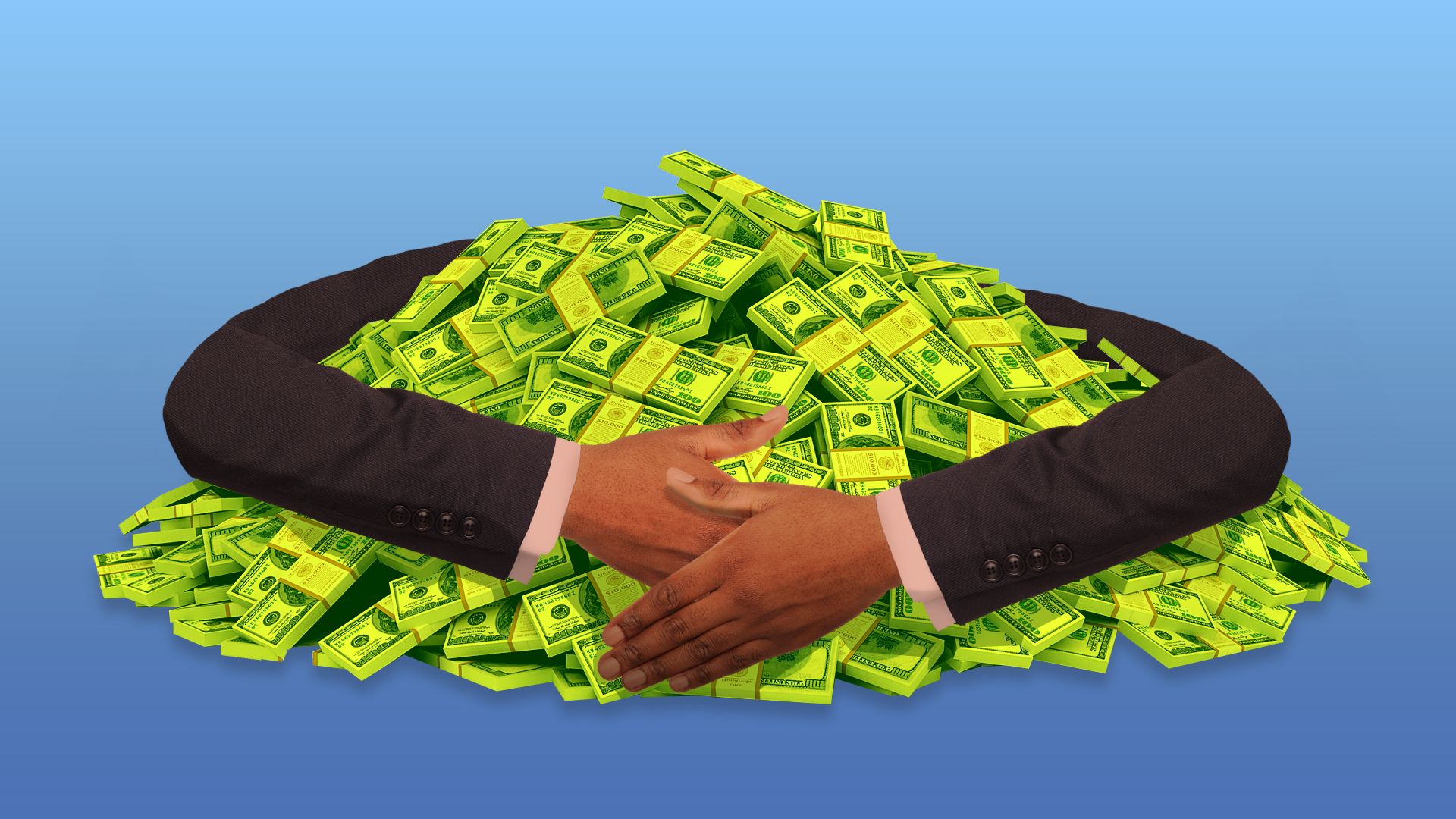 Apollo Global Management is positioning itself to dominate the early 2019 private equity market, with others watching closely to see if it can get big deals over the finish line.
The big picture: It's prepping an offer to buy GE's aircraft leasing business, which could be valued at upwards of $40 billion, per Reuters. It remains in talks to buy aluminum parts giant Arconic for around $11 billion, following that company's bitter battle with activist investor Elliott, which is now working with Apollo.
Yes, but: Apollo's big hurdle could be debt.
The Arconic deal was, by all accounts, supposed to be announced last month. Part of the holdup relates to potential liabilities from the fire at London's Grenfell Tower, but the NY Post's Josh Kosman reports that Apollo's real problem is finding enough lenders during what has become a pretty severe credit crunch in the high-yield markets, where new corporate issuance fell to barely a trickle in November and December.
"The leveraged loan market is experiencing similar outflows to the S&P 500 index, which has plunged 15 percent since its Sept. 21 apex. Less leverage for buyouts means fewer public companies will be taken private, and those that do will attract lower prices."
The bottom line: So goes Apollo, so may go the rest of private equity in the first half of 2019. Not only for take-privates, but also secondary buyouts in which companies are sold from one private equity firm to another. And it all comes against a backdrop of growing macro concern, led by ex-Fed chair Janet Yellen, that the past few years has seen too sharp an increase of leveraged lending with "a significant weakening of underwriting standards."
Go deeper: What an economic slowdown could mean for private markets
Go deeper