Exclusive: Former GOP lawmaker joins Columbia University think tank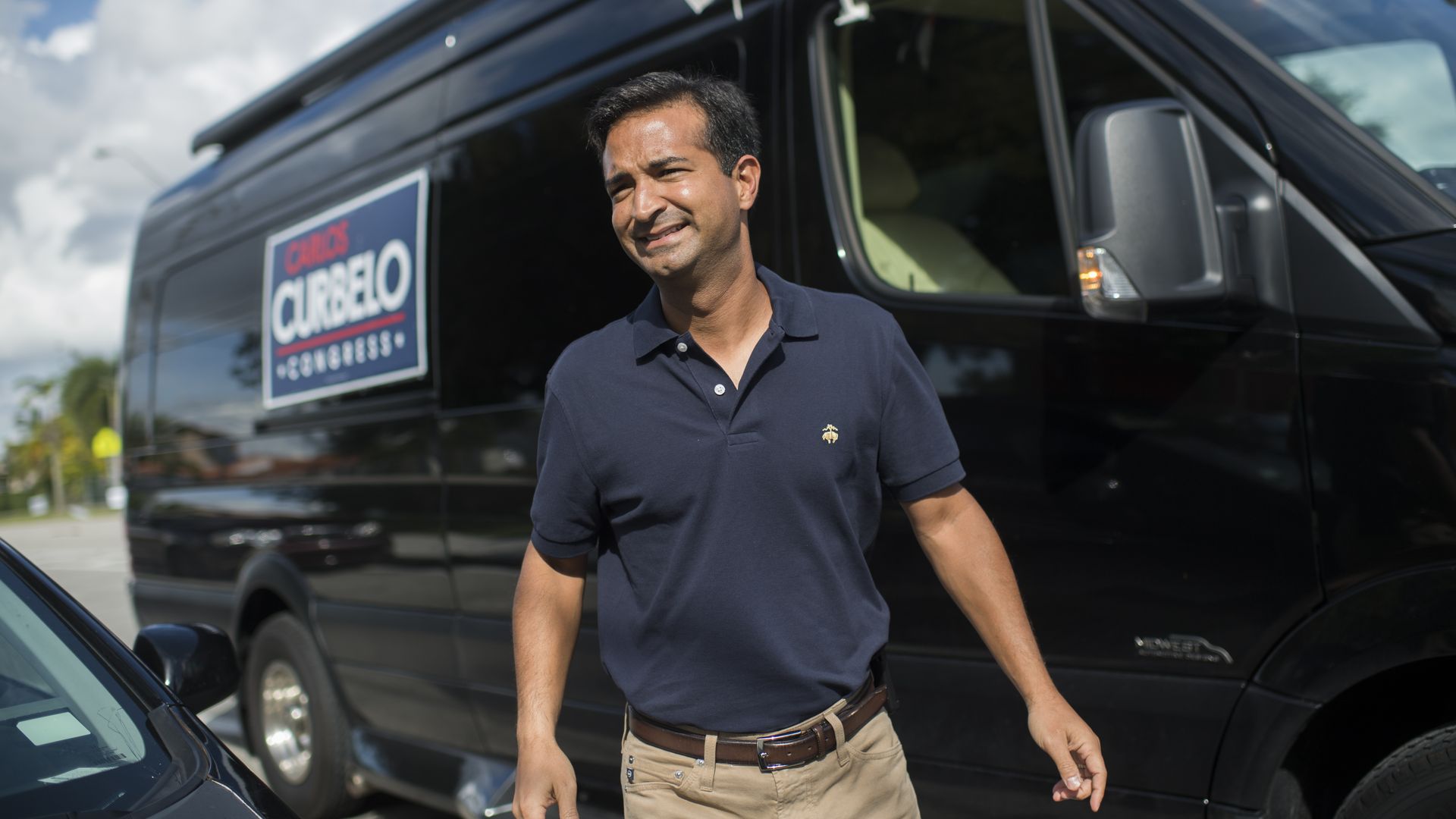 Carlos Curbelo, the Republican who lost his reelection bid in a highly contested Florida House district last November, is doubling down on his energy and climate change focus with a new fellowship at Columbia University's energy think tank.
Why he matters: During his four years in Congress, Curbelo was an important outlier in the Republican Party. He created a bipartisan House caucus on climate change and last summer introduced legislation taxing carbon emissions, the first such move by a Republican in a decade.
Details: Curbelo will be a distinguished visiting fellow at the Center on Global Energy Policy at Columbia University's School of International and Public Affairs.
The center, founded by Jason Bordoff, a former top energy advisor to then-President Obama, has ramped up its work on carbon tax policy over the last year, issuing a series of papers on the topic. The group facilitated the event where Curbelo introduced his legislation last summer.
The center includes several other fellows, several from the Obama administration but also at least one former Trump adviser: George David Banks, who advised Trump on global energy and climate issues.
The big picture: Congress is unlikely to seriously consider a carbon tax any time soon, given the GOP's near universal opposition to the idea and Trump's dismissal of climate change generally. The goal of think tanks like this one is to conduct research that could feed any legislation if/when Congress comes around to the idea politically.
One level deeper: There are 2 broad schools of thought about how to legislate: compromise to find bipartisan solutions or pursue more aggressive policies that don't have bipartisan support. Curbelo is in the former camp, while the new Congress — girding for a fierce presidential election — is more in the latter. Curbelo hopes to teach students about what he considers to be the need for compromise, the former congressman told me last week.
"A lot of young people think that the answer is to push back harder against the other side regardless of which side they're on. The real antidote to the social decay we're witnessing to our country and dysfunctioning policies is to actually compromise, to dialogue, to negotiate. I want to focus, at Columbia, specifically on this major challenge we face as a country and where the viable solutions are. I know that it isn't at either extreme."
— Carlos Curbelo
What's next: Curbelo will have more fellowships related to energy and climate change and will reopen a media and public affairs practice he had in Miami prior to his time in Congress. He's also going to dive back into politics, sometime. "There will definitely be another political chapter in my life," Curbelo said. "I have little doubt about that." He's not sure when or how exactly yet though.
Go deeper