Congo delays presidential election results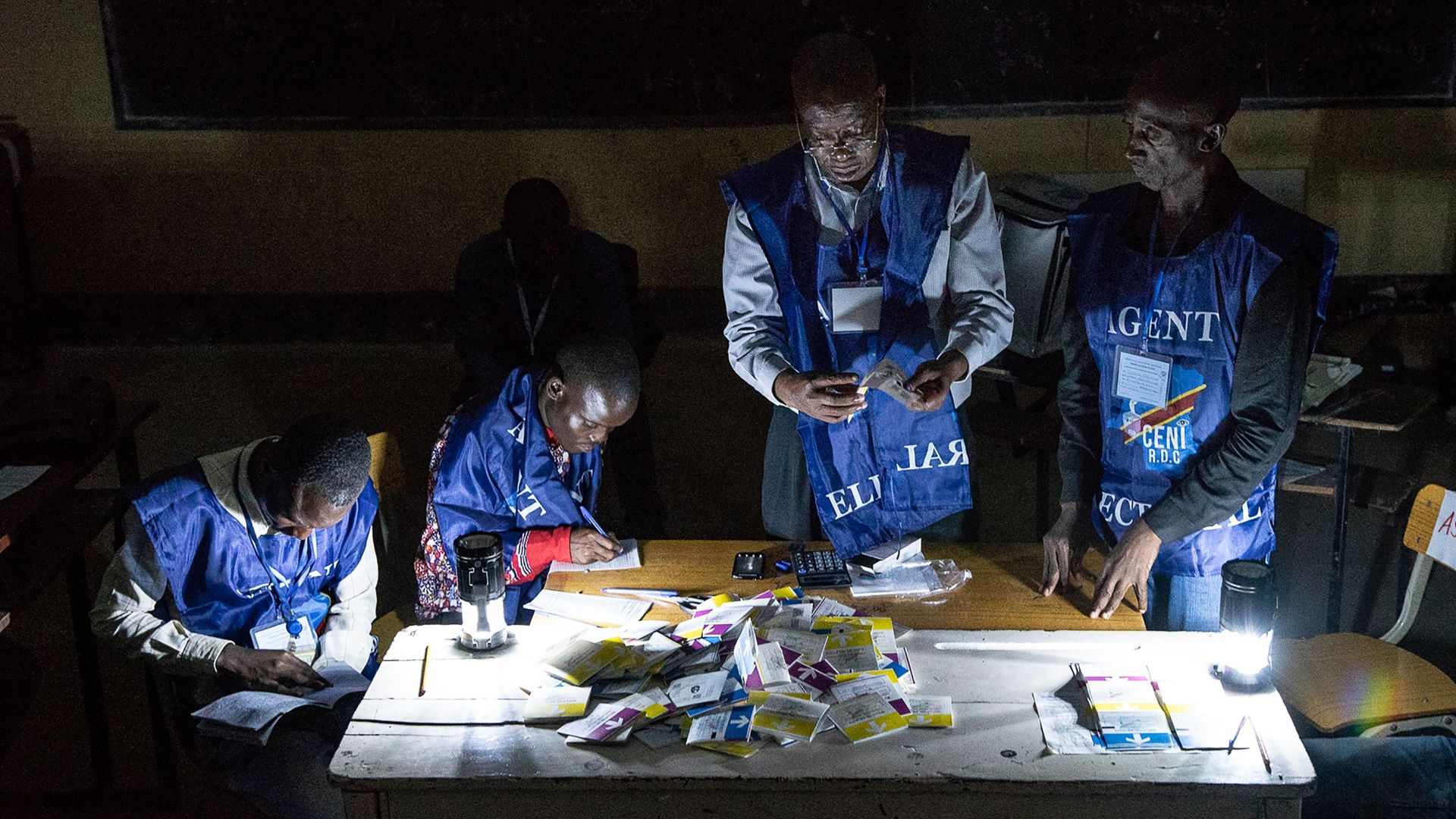 Government officials in the Democratic Republic of the Congo chose to delay announcing the results of last month's presidential election on Sunday, prompting fears that the vote count could be manipulated in favor of the ruling party, AP reports.
Why it matters: The Congo has never had a peaceful transition of power since its independence in 1960, but its citizens went to the polls on Dec. 30 after years of delay and an apparent last-minute arson attack that destroyed most of the voting machines in Kinshasa, the country's capital. The Congolese government did not announce a new date for the results and has cut Internet access across the country to prevent social media speculation about the election's winner, despite the fact that the Catholic Church, a strong presence in the country, has stated there is a clear winner based on its election observers.
Go deeper