PG&E considers bankruptcy filing over potential wildfire liability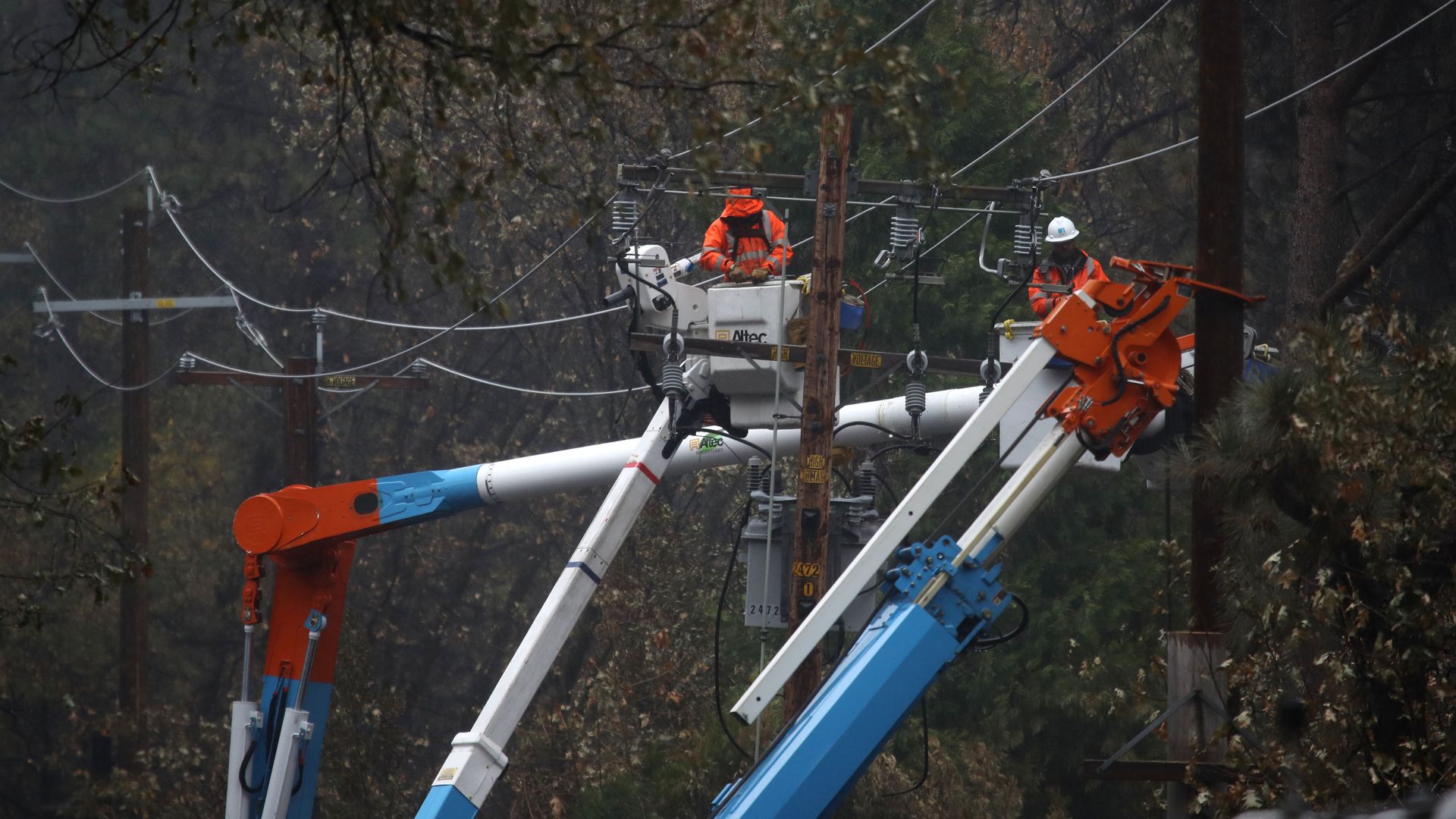 In an effort to shield itself from billions of dollars in potential liability costs for its role in California's deadly wildfires, utility company PG&E is considering filing for bankruptcy protection for parts or all of its business, Reuters reports.
Background: The company's equipment was linked to 17 wildfires in 2017, and PG&E has been in crisis mode since it disclosed an outage minutes before last year's Camp fire began. PG&E said on Friday that it's shaking up its board of directors and is reportedly looking to sell its natural gas division to raise cash, according to NPR. With Friday's losses, PG&E's share price has dropped 60% since the Camp fire broke out. A spokesperson told Axios that PG&E "does not comment on market rumor or speculation."
Go deeper