Ocasio-Cortez open to 70% tax rate to fund Green New Deal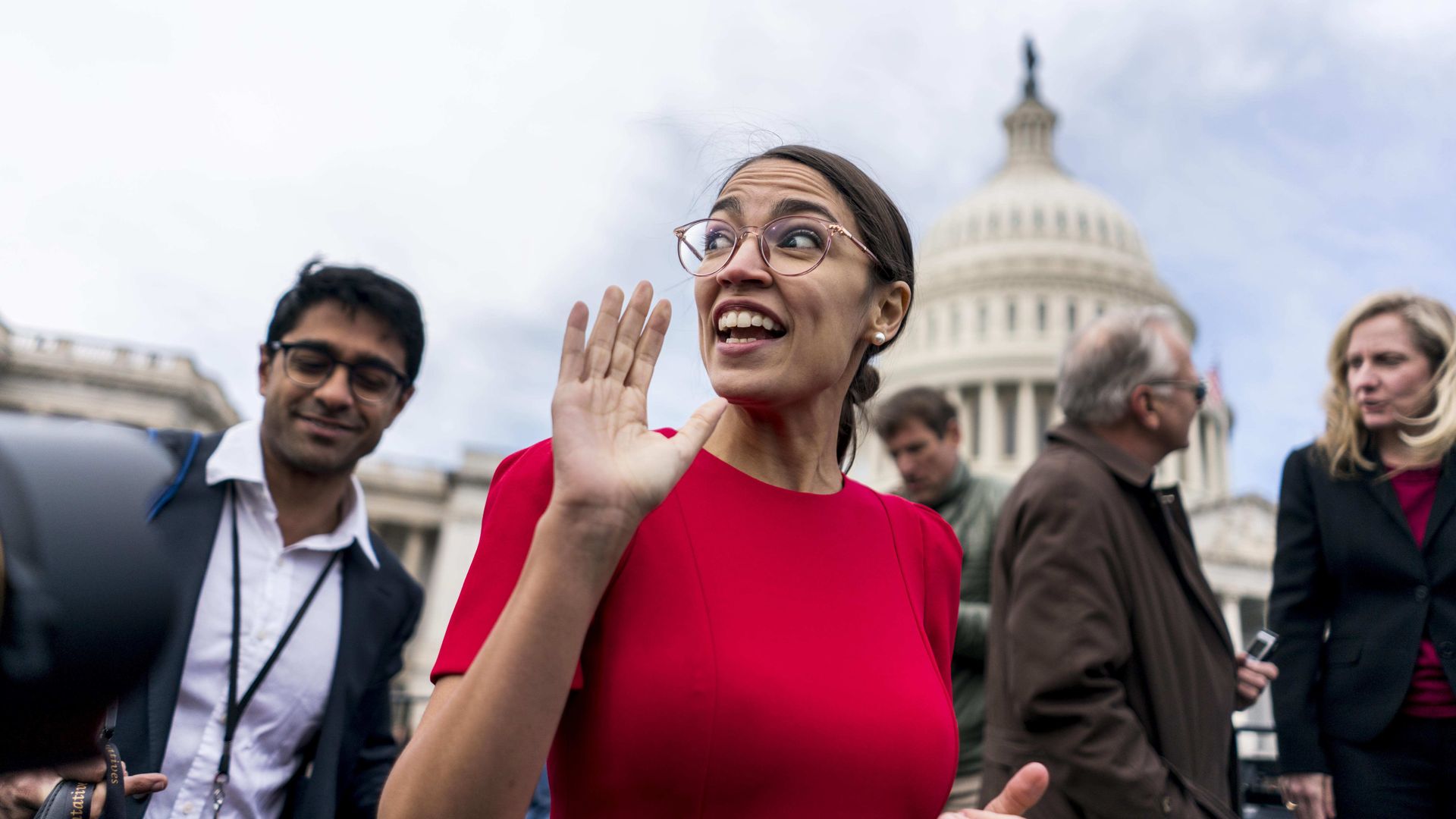 Rep. Alexandria Ocasio-Cortez (D-N.Y.) said in a 60 Minutes interview scheduled to air Sunday that it may be necessary to impose tax rates as high as 70% on the wealthiest Americans in order to fund the climate change policies proposed in the Green New Deal.
The big picture: Ocasio-Cortez admitted this is an "ambitious" goal, and her spokesperson, Corbin Trent, told Axios she was referring to "more of a general, progressive taxation policy" than any concrete tax proposal. Progressive wealth taxes are likely dead-on-arrival in the Senate, where Republicans control the agenda.
Between the lines: The backers of the Green New Deal generally support the idea that taxation instruments alone cannot fund all the goals of the deal. Ocasio-Cortez herself said she thinks raising taxes are just one "element" of funding climate change policies.
Go deeper: Democrats debate how to face "the existential threat of our time"
Go deeper