Marine boot camp will integrate men and women for first time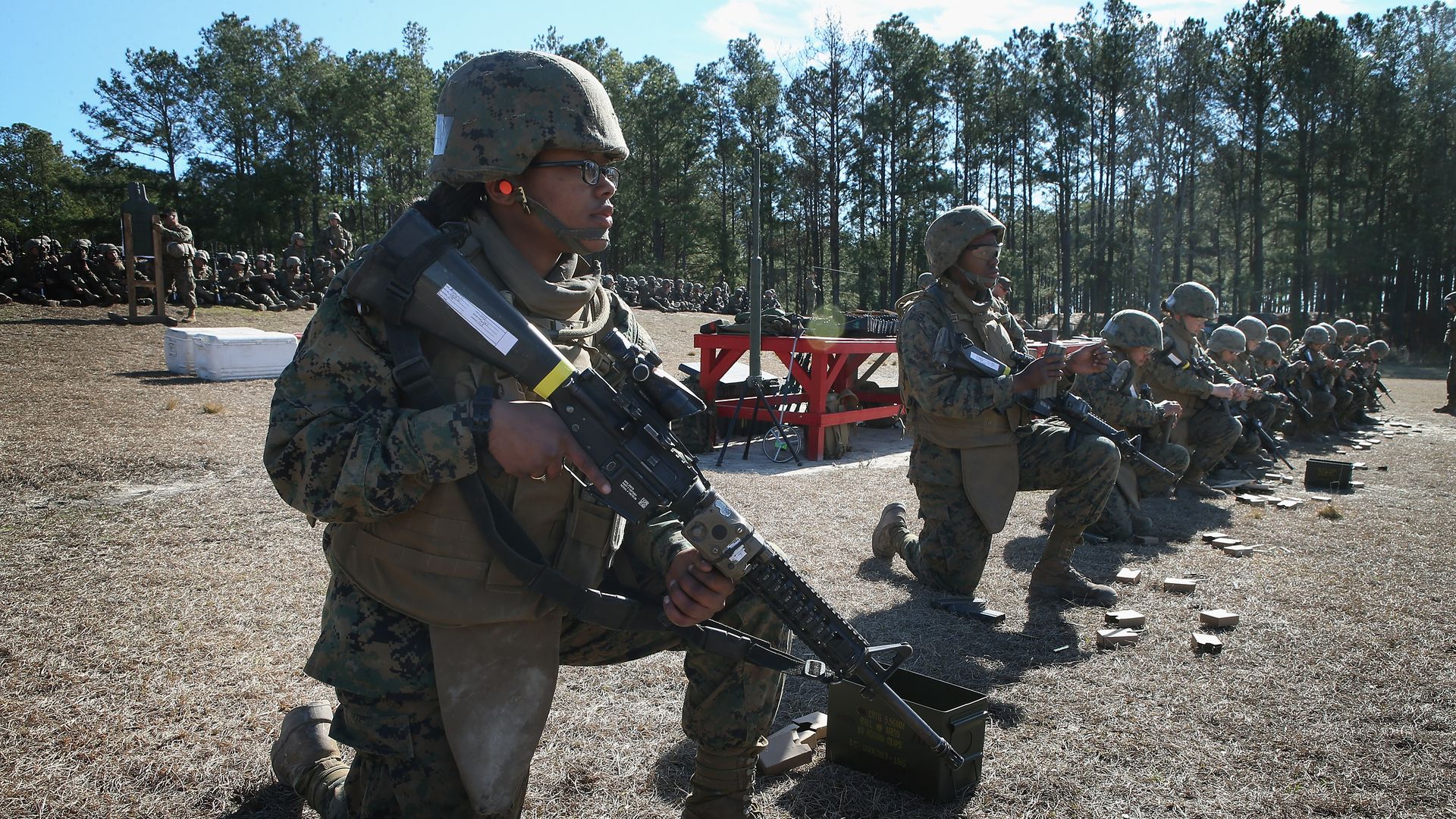 For the first time in the history of the U.S. Marine Corps, male and female platoons will be integrated during boot camp, ABC News reports.
Details: 50 female recruits will join the historically all-male third battalion at the Recruit Depot in Parris Island, South Carolina. The change is being implemented to save resources, as recruiting classes are often smaller in the winter. The Marine Corps, which at 9% has the lowest percentage of women among the armed service branches, will evaluate whether to make the policy permanent after this training cycle.
Go deeper