Parkland commission backs proposal to arm teachers in Florida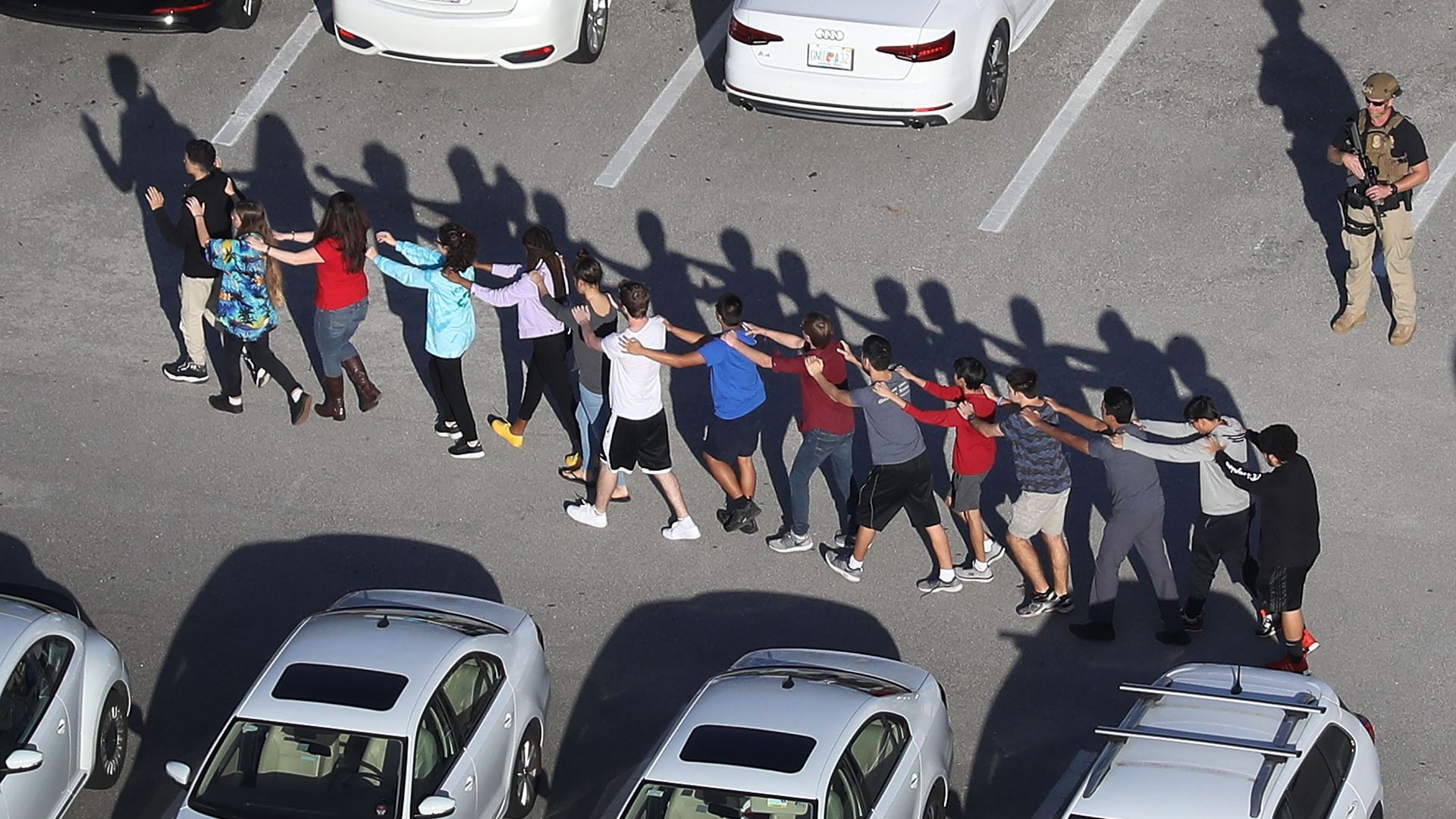 A state commission investigating last February's deadly high school shooting in Parkland, Florida, unanimously approved recommendations on Wednesday that include a controversial proposal for some teachers to be trained and allowed to carry guns in school.
Details: A report produced by the Marjory Stoneman Douglas High School Public Safety Commission calls for districts to increase funding to improve school security, install bulletproof glass on all school windows and establish more stringent safety precautions in classrooms. It also addresses certain deficiencies and errors by security personnel, including the Broward Country Sheriff's Office, that came to light after the massacre.
What's next: The South Florida Sun-Sentinel reports that many of the recommendations, including the proposal to arm teachers, would require legislative action. Florida's senate education committee will review the recommendations on Tuesday.
The backdrop: The idea for teachers to carry concealed weapons on campus was floated after the Parkland shooting by some Republicans, pro-gun advocates and the Trump administration.
Go deeper