Brazil's Bolsonaro targets minority rights on first day in office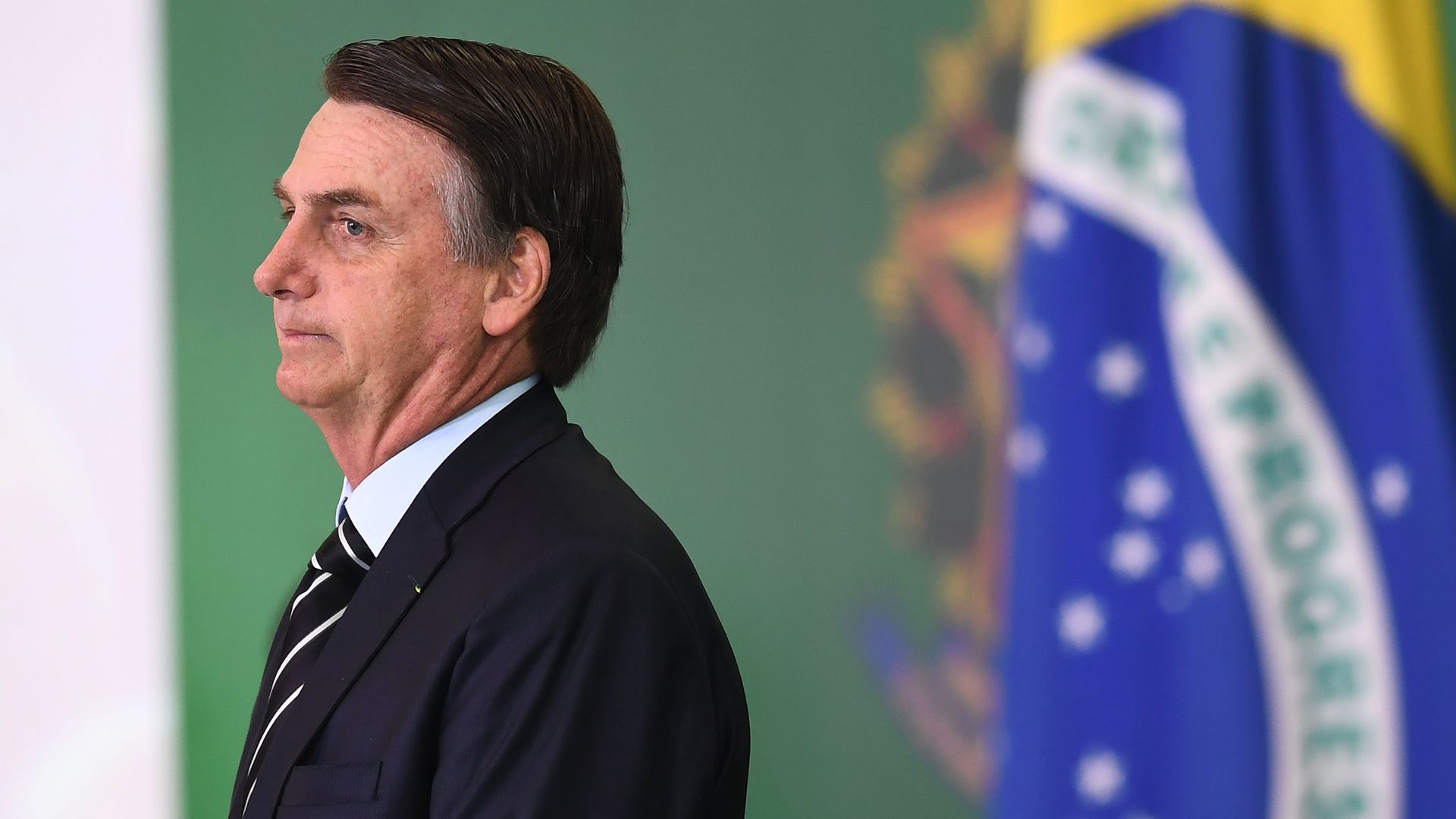 Within his first few hours of being in office, Brazil's newly elected President Jair Bolsonaro issued a series of executive orders that "targeted Brazil's indigenous groups, descendants of slaves and the LGBT community," the Associated Press reports.
Details: The orders will make it difficult to establish new land designated for indigenous groups and descendants of former slaves, while also removing LGBT concerns from the responsibilities of the the human rights ministry. LGBT activist Symmy Larrat told the AP that the community doesn't see "any signs there will be any other government infrastructure to handle LGBT issues."
The big picture: The far-right Bolsonaro has promised to crack down on crime and corruption and revitalize the struggling Brazilian economy through pro-market reforms. The latter pledge helped propel Sao Paulo's stock market to a record close on his first day, per the AP.
But critics fear Bolsonaro's history of racism, homophobia and praise for military dictators will manifest in policy that undermines human rights, especially for minority groups.
Secretary of State Mike Pompeo, who traveled to Brazil for the inauguration, told Bolsonaro that President Trump is confident that the U.S.-Brazil relationship "will benefit the world and the set of shared values that we believe we can together advance."
Go deeper:
Go deeper