Tesla disappoints with price cuts and fewer-than-expected deliveries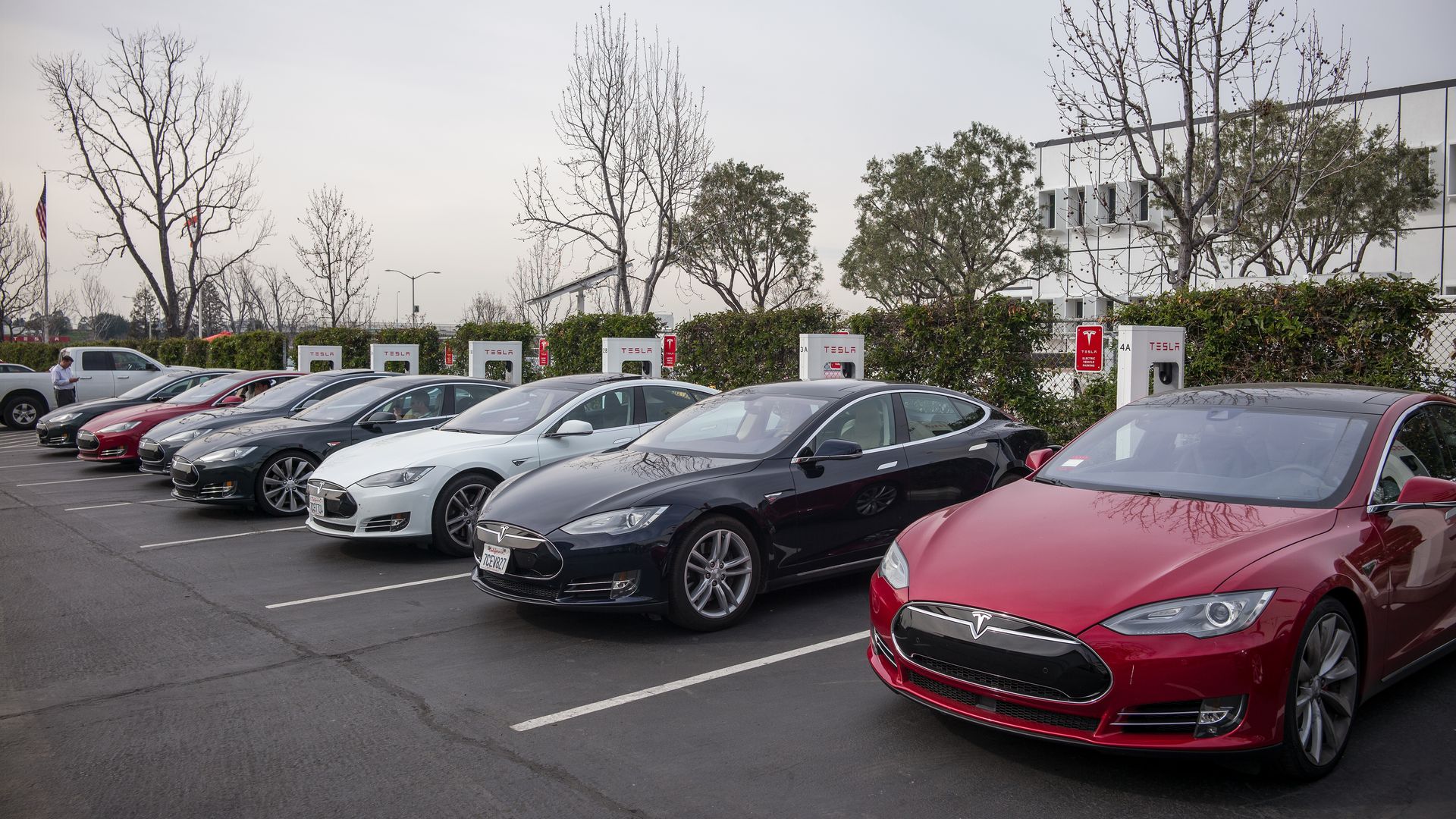 Shares of Tesla fell 9% after announcing it delivered 90,700 vehicles in the fourth quarter, fewer than the 92,000 estimated by FactSet, and the company said it would slash the cost of all of its models by $2,000, a buffer for the reduced tax credit for electric vehicles that took effect on Jan. 1. A Tesla spokesperson tells Axios that its deliveries were "roughly in line with Wall Street's estimates," per its own internal tracking that forecast 91,046 deliveries.
The big picture: The company still delivered three times as many cars as it did in last year's fourth quarter, as the Wall Street Journal points out. Tesla also boosted production, with 86,555 vehicles in the fourth quarter — 8% more than it did last quarter. Next month, we'll find out whether that translates into another profitable quarter, when the company reports quarterly results.
Go deeper