Jair Bolsonaro is sworn in as Brazil's president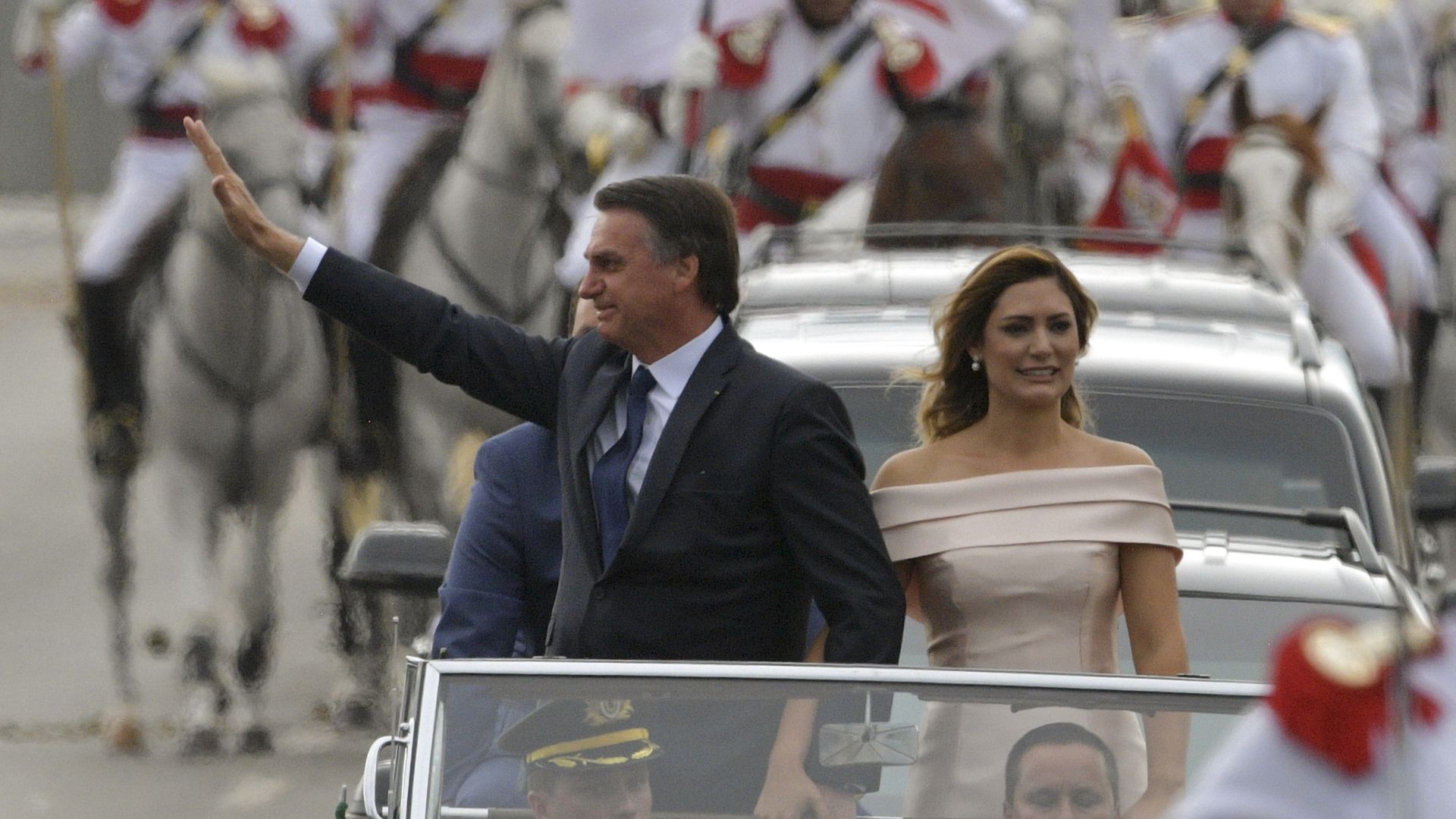 Jair Bolsonaro was sworn in as Brazil's president on Tuesday after a controversial, polarizing campaign to radically change the center-left path taken by Latin America's biggest country over the last 15 years.
The state of play: Bolsonaro, a provocative, far-right populist, has pledged to purge the country of corruption and crack down on crime — even if that means ignoring democratic norms. Brazil's once-promising economy, which averaged 4% GDP growth between 2004 and 2013, has been crippled by recession and corruption scandals at the highest levels of government.
Go deeper: Bolton to praise Bolsonaro, declare "Troika of Tyranny" in Latin America speech
Go deeper