France planning heavy security for New Year's Eve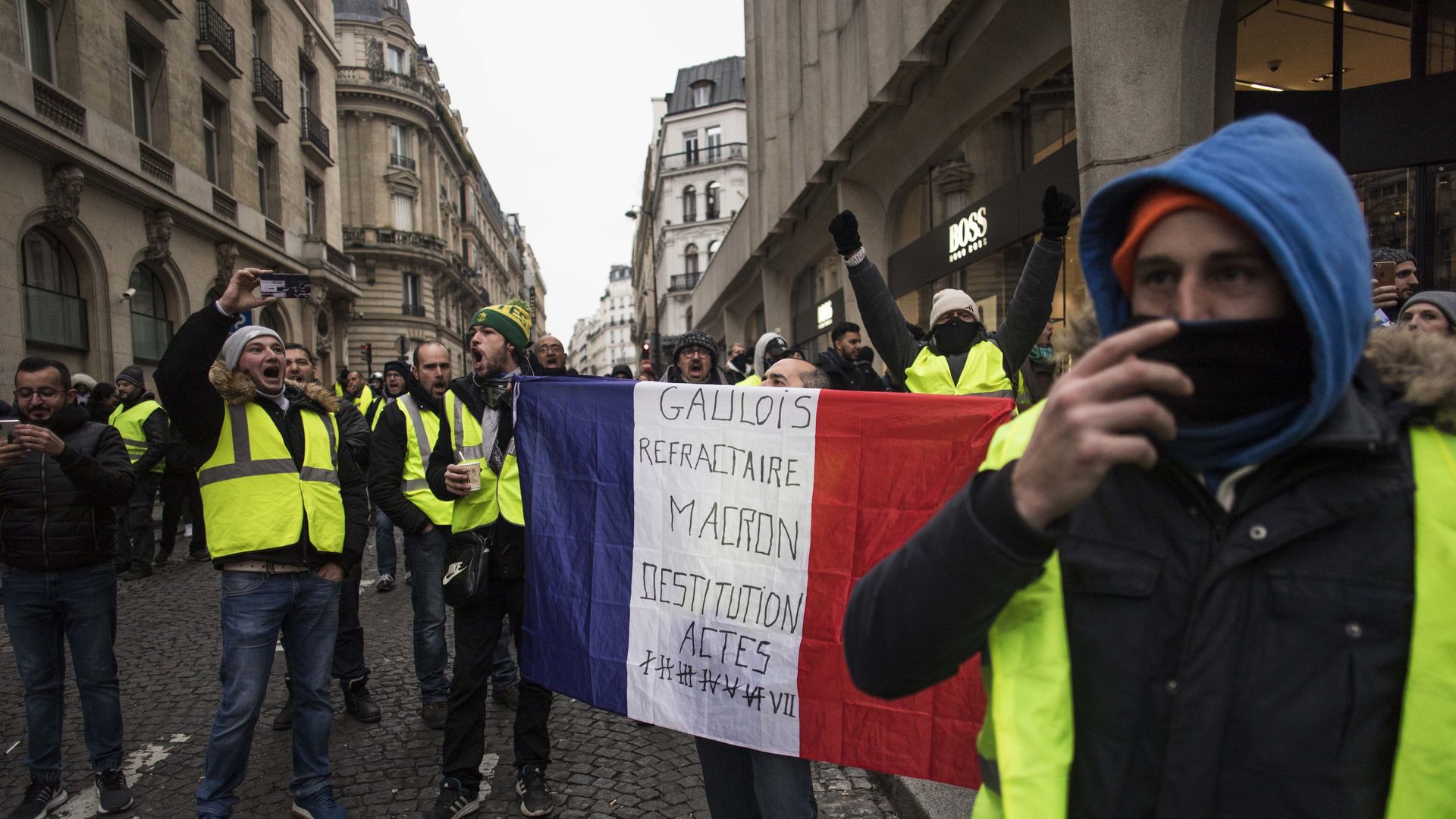 Authorities in France are deploying more than 147,000 officers nationwide for security during New Year's Eve celebrations for what the country's Interior Ministry calls a "high terrorist threat," the Associated Press reports.
The big picture: Though the yellow vest protests against taxes and President Emmanuel Macron's policies have faded since he announced concessions, authorities are still concerned about "non-declared" protests in public places that could become dangerous. The ministry will have extra security focus on heavy gathering places such as roads, public transportation and shopping areas.
Go deeper: Yellow vest protests simmer in wake of Macron's concessions
Go deeper