Minimum wage will go up in 20 states in 2019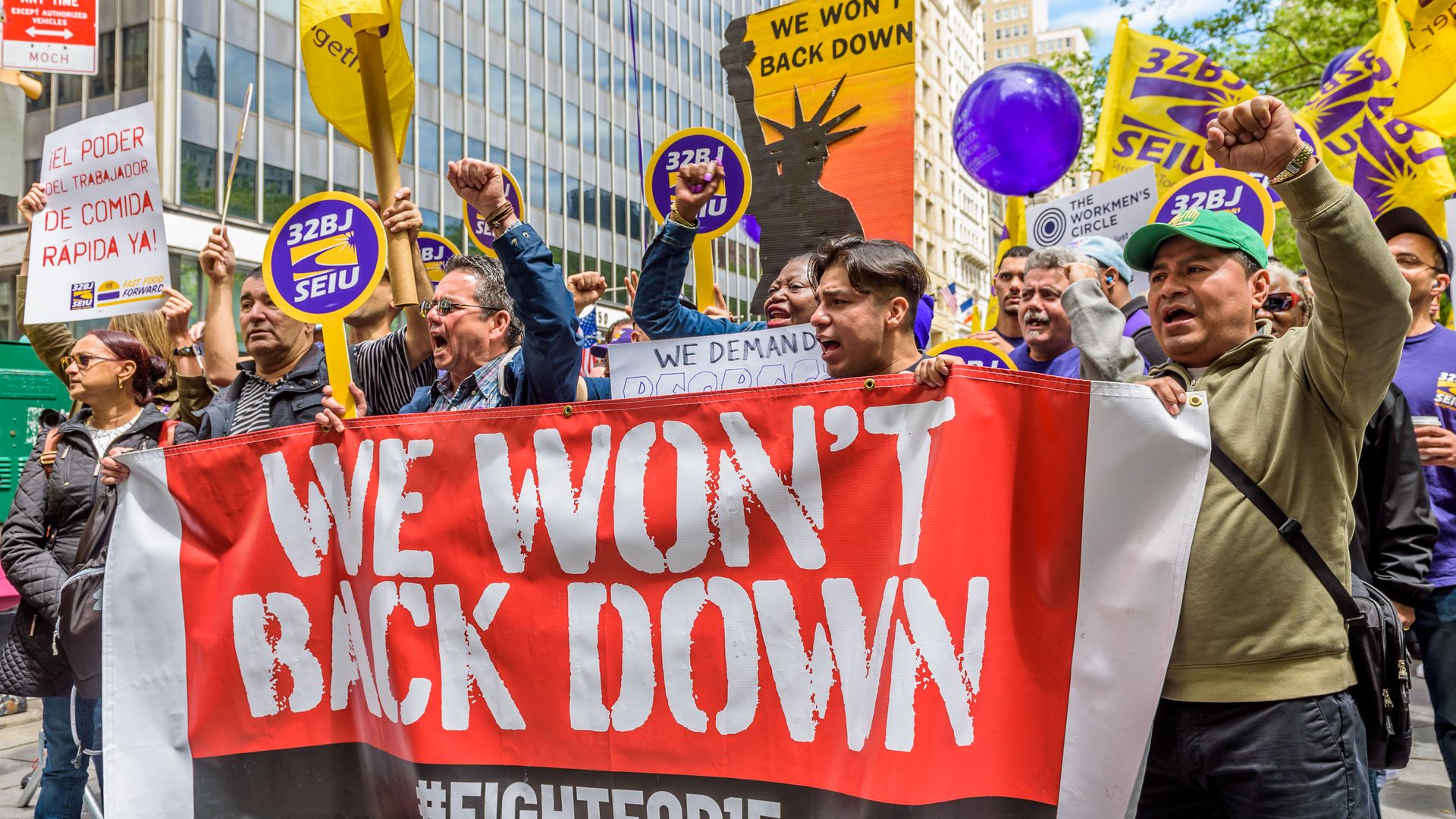 The minimum wage will rise in 20 states and nearly two dozen cities in 2019, including $1-an-hour increases for employers in Massachusetts and Maine and for California businesses with more than 25 workers, the Associated Press reports.
The big picture: The federal minimum wage has been set at $7.25 an hour since 2009, but 29 states and the District of Columbia have enacted higher wages since then. The new increases will raise 20 states to even higher levels.
The states that are giving their workers raises next year:
Alaska
Arizona
Arkansas
California
Colorado
Delaware
Florida
Maine
Massachusetts
Michigan
Minnesota
Missouri
Montana
New Jersey
New York
Ohio
Rhode Island
South Dakota
Vermont
Washington state
Go deeper: Minimum wage hikes have earned workers $68 billion per year since 2012
Go deeper