Tesla adds Oracle founder Larry Ellison to board of directors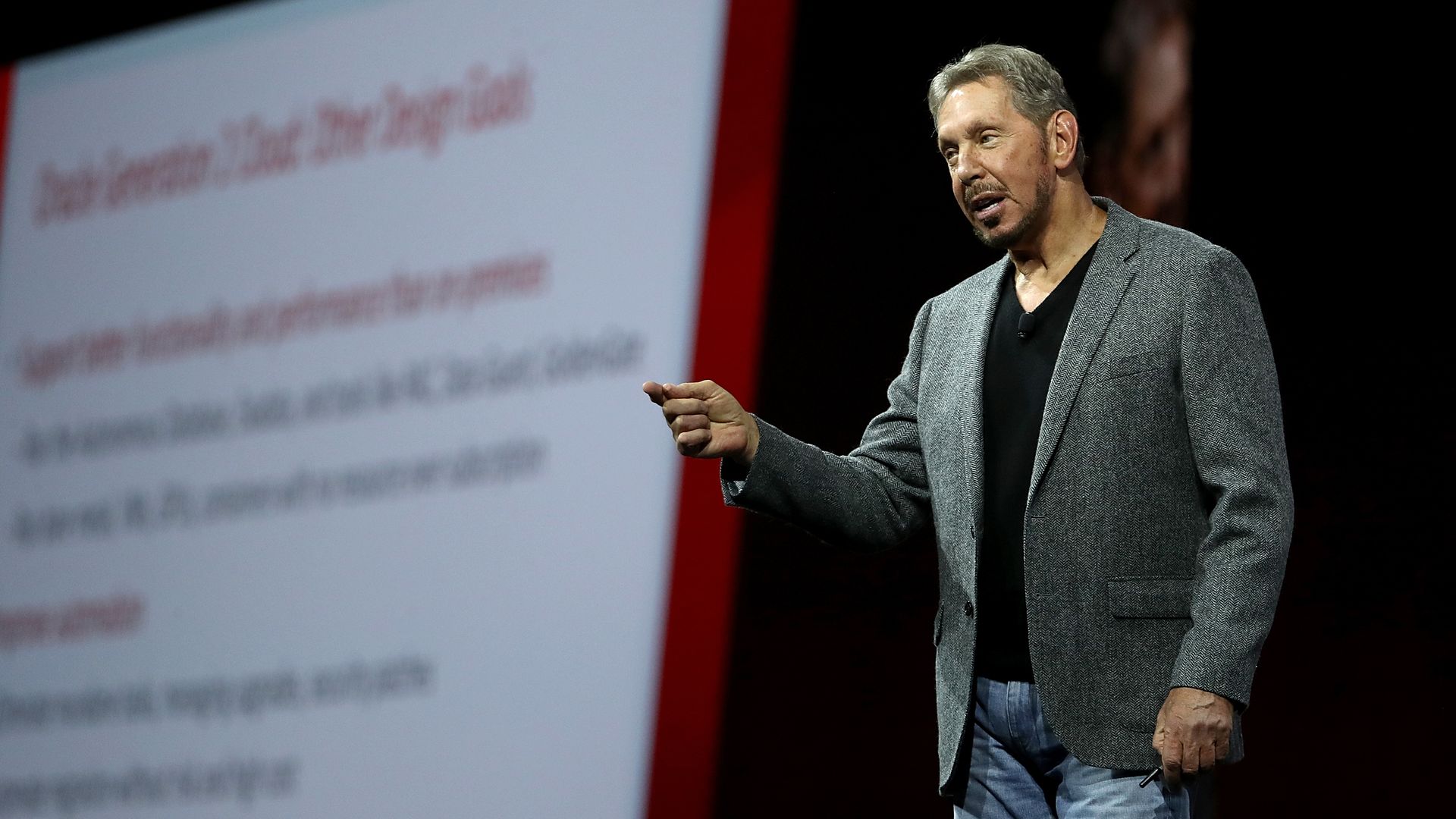 Larry Ellison, founder and chief technology officer of Oracle, has been brought on as a new board member for Tesla, the company announced on Friday.
The big picture: Tesla was required by a settlement made with the Securities and Exchange Commission to add two new independent directors. Ellison is "a big believer in Tesla's mission, having purchased 3 million shares earlier this year," the announcement says. The second independent director brought on board is Kathleen Wilson-Thompson, former Kellogg executive and head of HR at Walgreens Boots Alliance.
Go deeper