More than 4.1 million students were in a school lockdown last year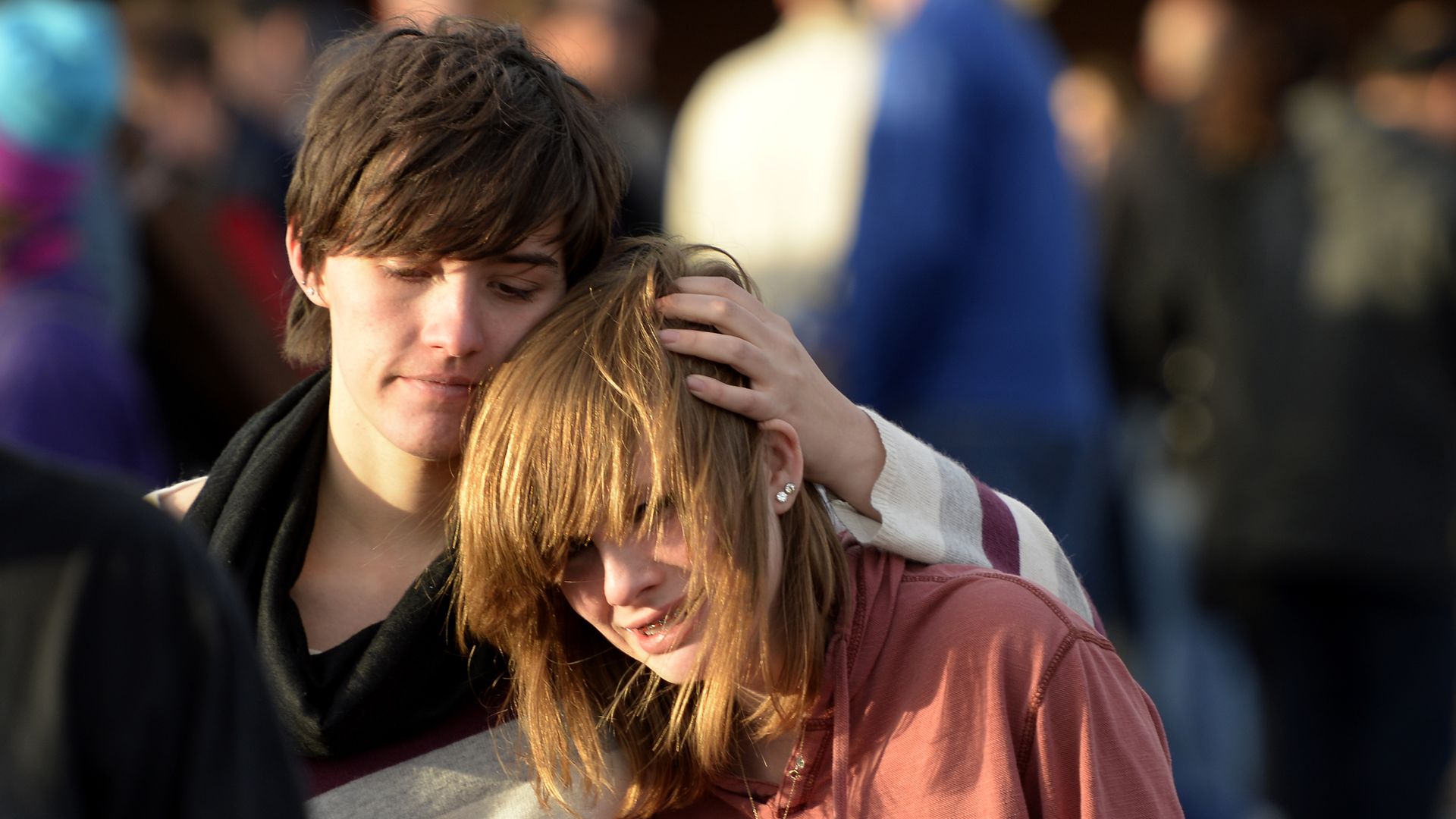 More than 4.1 million students were subjected to at least one school lock down during the 2017-18 school year, according to an analysis by the Washington Post.
The big picture: 2018 was a record year for gun violence, including 94 incidents in schools across the United States. Schools are taking more precautions, but students are still being exposed to gun violence. This report quantifies just how many have been impacted.
What they did: The Post reviewed 20,000 news stories and scoured data from school districts across the 31 largest cities in the country.
By the numbers: In total, there were 6,200 lockdowns last year.
A typical day saw 16 campuses placed on lockdown.
Lockdowns happen in buildings with as few as four students or as many as 5,000.
Bomb threats accounted for just 15% of lockdowns. 61% of the lockdowns recorded were related to firearms.
The big picture: "The number of students affected eclipsed the populations of Maine, Rhode Island, Delaware and Vermont combined," The Post reports.
Be smart: That number is likely to be much larger than what is being reported.
Many school districts, including those in Detroit and Chicago, don't track lockdowns and hundreds never make the news — "particularly when they happen at urban schools attended primarily by children of color," The Post reports.
Go deeper: Read the piece from The Post.
Go deeper