Indonesia tsunami death toll reaches 429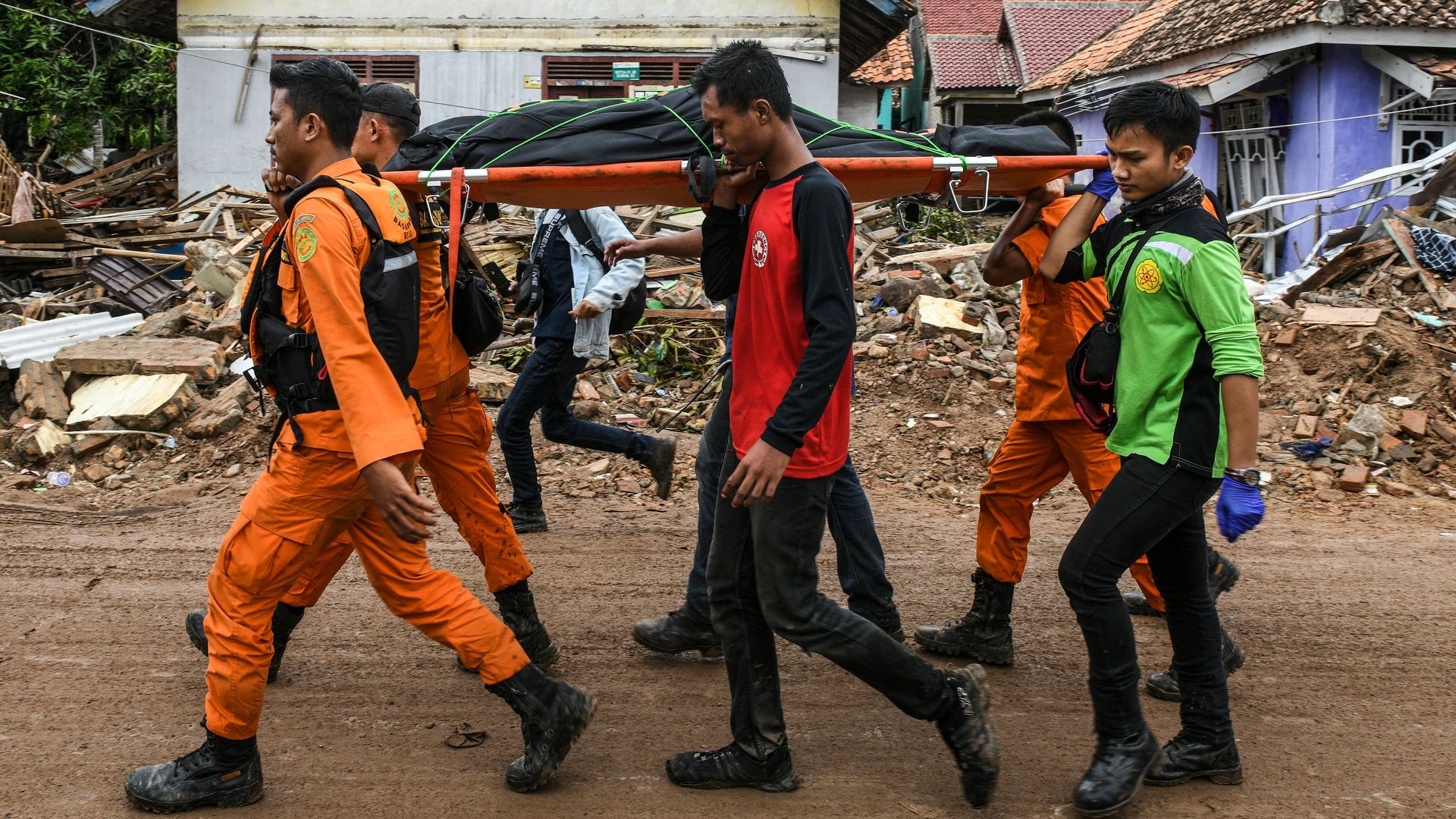 The death toll in Indonesia rose to 429 dead and more than 1,400 people injured on Tuesday after an unexpected tsunami hit the western part of Java and southern Sumatra islands on Saturday, AP reports.
The big picture: Since the tsunami was likely caused by an undersea landslide during a volcanic eruption, and not an earthquake, there was no warning. People in remote areas have been unable to receive aid due to cut off roads and damaged infrastructure. Drones and sniffer dogs are looking for survivors in the rubble and volcanic ash clouds.
Go deeper