France's "yellow vest" protests simmer in wake of Macron concessions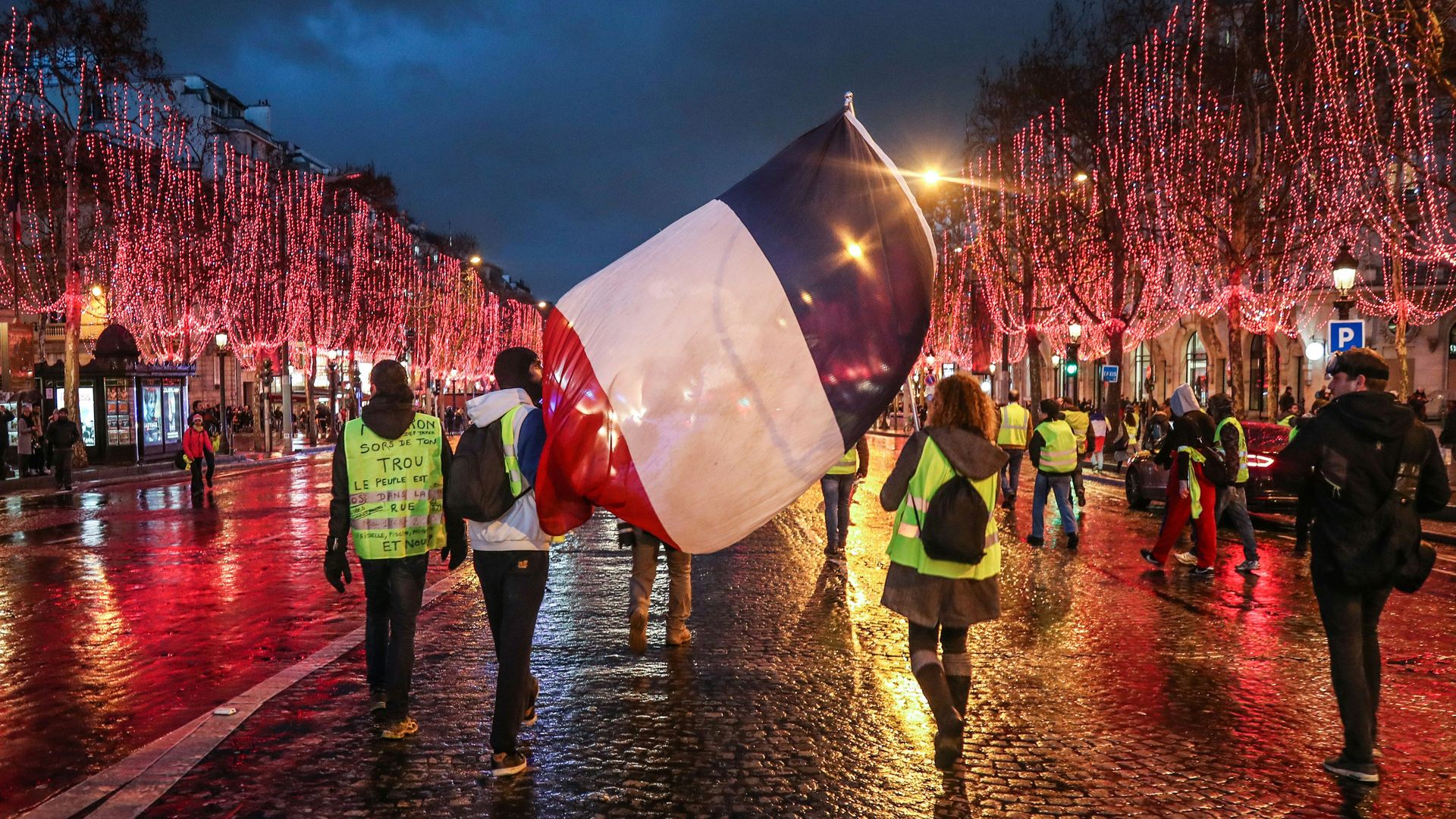 "Yellow vest" protestors took to the streets of France once again on Saturday, but with more subdued numbers, as President Emmanuel Macron's concessions appear to have helped abate a movement that has gripped the country for six straight weekends, the AP reports.
The big picture: The number of protestors in Paris dropped to 2,000, down from 4,000 last Saturday and 10,000 the weekend before. The Eiffel Tower and the Louvre, which had closed during demonstrations earlier this month, were reopened as the city began to welcome back hordes of tourists and holiday shoppers.
Go deeper: Macron's national address aims to calm fury of "yellow vest" protests
Go deeper