Trump's hasty withdrawal from Afghanistan could imperil peace process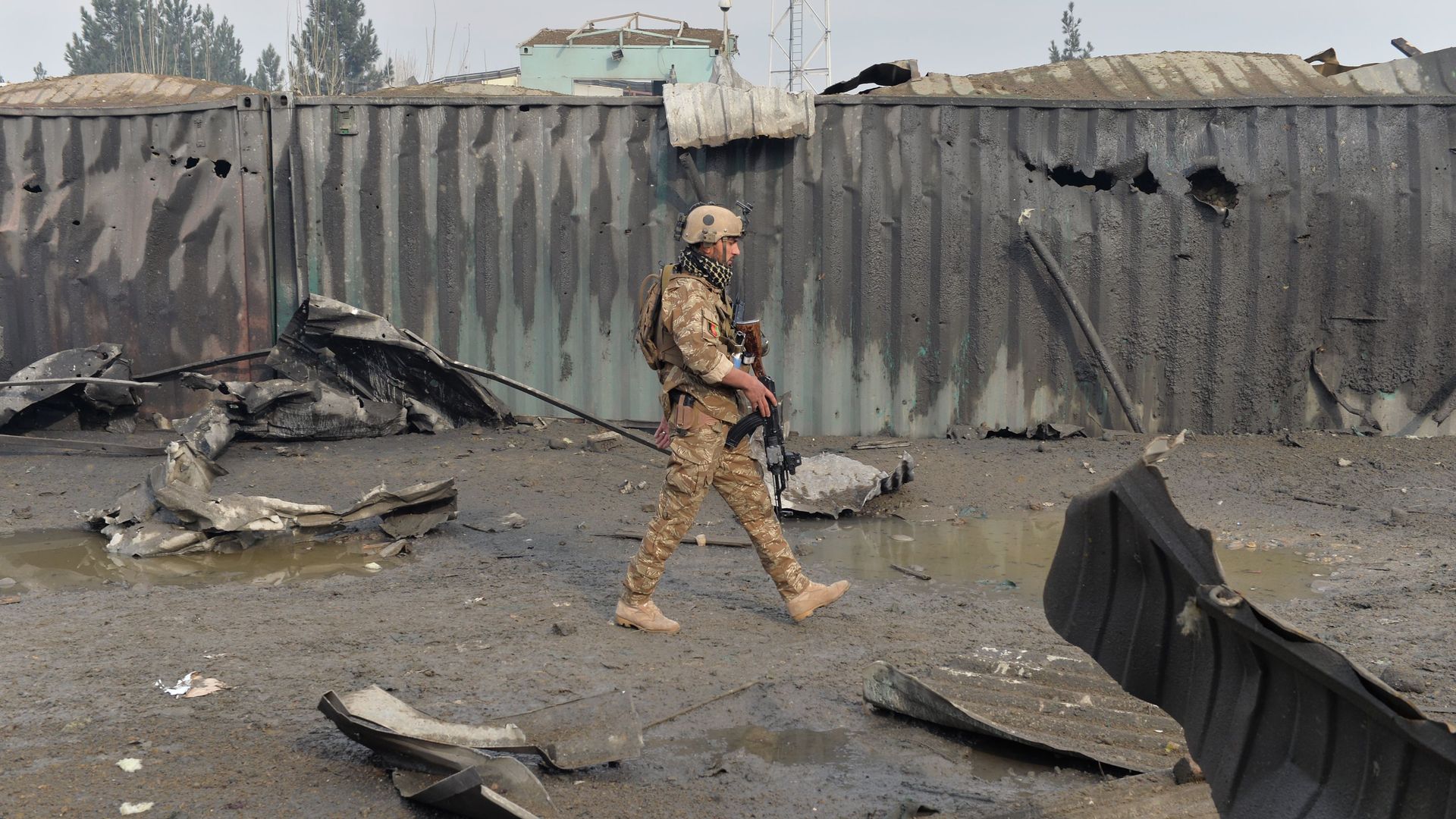 President Trump reportedly intends to withdraw nearly half of the 14,000 U.S. troops currently in Afghanistan. Given repeated U.S. failures to eradicate the Taliban over the past 17 years, and at the expense of U.S. lives lost and billions spent, bringing troops home has its merits.
Yes, but: Withdrawing 7,000 troops also poses a major risk. In recent months, Washington has been trying to help launch a peace process between Kabul and the Taliban, and the timing of the announcement, along with the speed of the withdrawal's implementation, could jeopardize its success.
Trump's decision comes just days after senior U.S. officials met in Dubai with top representatives from the Taliban's political office in Qatar and its Pakistan-based senior leadership. The insurgents would now enter any formal peace talks from a position of deep strength, because they've gotten the withdrawals they've always wanted without having to give up anything in return.
Trump also reportedly intends to remove 7,000 troops within just a few months. Withdrawing so many personnel and all their associated equipment and other resources is safer and more efficient if staged through a more gradual process.
The bottom line: To be sure, withdrawing 7,000 troops isn't catastrophic. Seven thousand U.S. soldiers and 8,000 NATO troops will remain. U.S. financial support for Afghan security forces — essential to keeping them from falling apart — will presumably continue to flow. But Trump's decision will still deal a big psychological blow to beleaguered Afghan forces, embolden Taliban fighters, and potentially result in higher levels of violence in a nation already suffering extensive destabilization.
Michael Kugelman is deputy director and senior associate for South Asia at the Wilson Center.
Go deeper