Pope vows Catholic Church will "never again" cover up sex abuse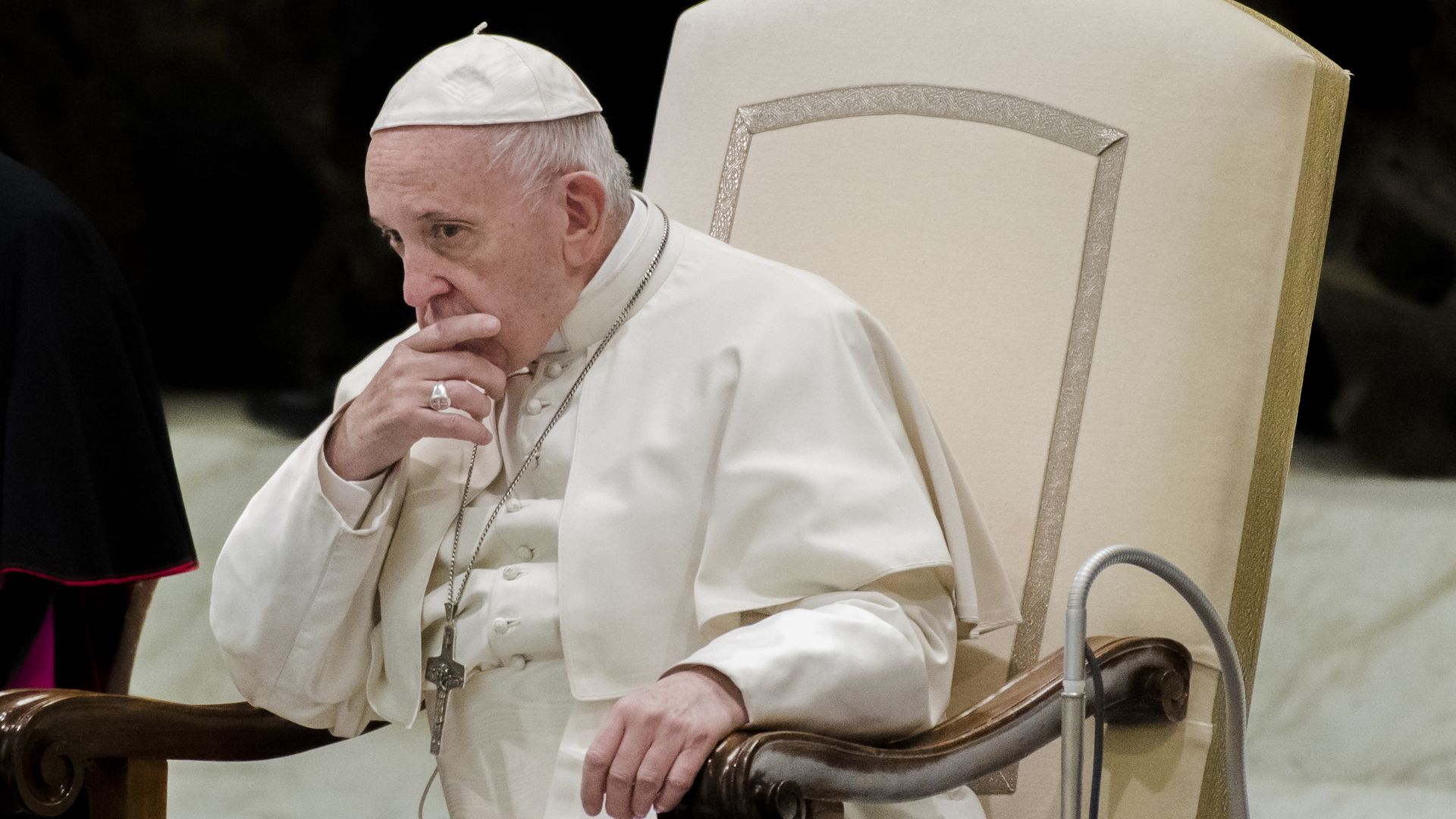 Pope Francis told child sex abusers in the Catholic Church to prepare for "divine justice" on Friday, vowing that their crimes would "never again" be covered up, the Associated Press reports.
"Let it be clear that before these abominations the Church will spare no effort to do all that is necessary to bring to justice whosoever has committed such crimes."
— Pope Francis in his annual Christmas speech
The big picture: The Catholic Church's horrific history with child sex abuse has faced unparalleled scrutiny this year after several damaging reports exposed how rampant the problem is across the globe. Meanwhile, the pope has been criticized for not doing enough to confront it. In February, the Church will bring an abuse prevention summit for clergy leaders, indicating Francis "has come to realize that the problem is far greater ... than he had understood at the start of papacy," per the AP.
Go deeper