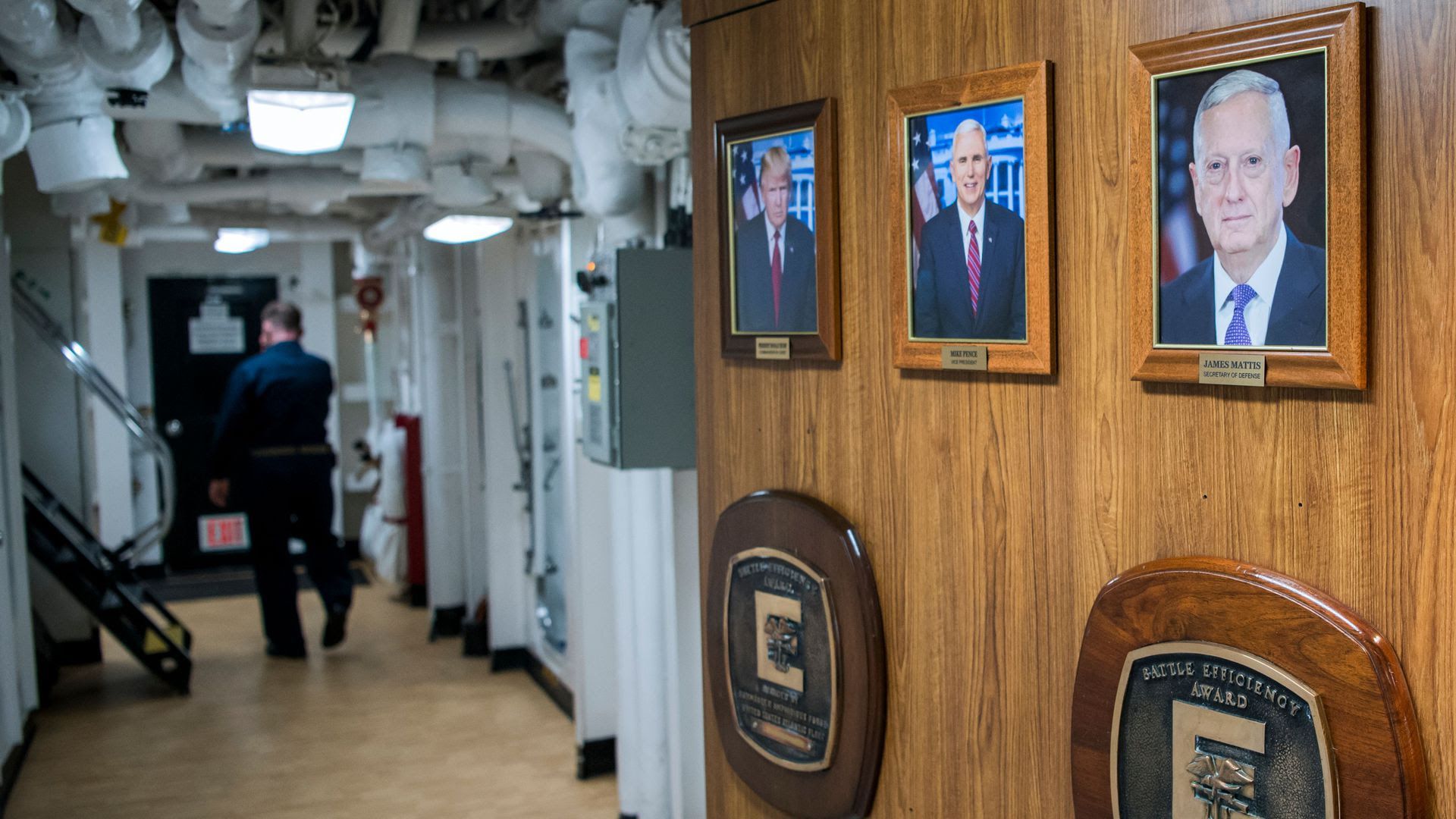 Among President Trump's Twitter bombshells it ranks among the biggest, if not the most surprising: Defense Secretary James Mattis is leaving at the end of February.
The backdrop: Trump framed the news as a retirement. Mattis made emphatically clear it was a resignation. It comes during a week that revealed that what Trump's top national security officials say — to him, and to the world — doesn't necessarily matter.
Right up through Tuesday, Pentagon and State Department officials were briefing that the U.S. was staying the course in Syria. Then Trump pulled the plug. A day later, Mattis, who reportedly fiercely opposed that move, was out.
From his resignation letter…
"My views on treating allies with respect and also being clear-eyed about both malign actors and strategic competitors are strongly held and informed by over four decades of immersion in these issues. We must do everything possible to advance an international order that is most conducive to our security, prosperity and values, and we are strengthened in this effort by the solidarity of our alliances."
"Because you have the right to have a Secretary of Defense whose views are better aligned with yours on these and other subjects, I believe it is right for me to step down from my position."
Between the lines: The subjects on which Mattis writes that Trump disagrees with him are supporting allies and standing up to adversaries. That's quite a statement on how his commander-in-chief views the world. He didn't bother to offer Trump any praise, or thanks.
Mattis was a reassuring presence for allies trying to make sense of Trump's erratic foreign policy, and considered a brake on some of the president's worst impulses. But his influence with Trump had reportedly been waning for months.
From a front page Washington Post piece this morning: "Once considered among the most influential advisers to a president with no prior government or military experience, Mattis has been repeatedly overruled by Trump in recent months and left out of key discussions as the president pursues his own national security path."
Early on in the Trump presidency, diplomats from Europe and other allied countries would quietly say that Trump's fiery rhetoric didn't always matter because his national security team — Mattis, Tillerson, McMaster — would talk him out of it. That sense faded over time. So did the officials.
The bottom line: What we saw this week on Syria may be a sign of what's to come from Trump's foreign policy. No interagency processes, no consultation with the key players. Just Trump's instincts, and his Twitter feed.
Go deeper