A new phase in the Arctic drilling battle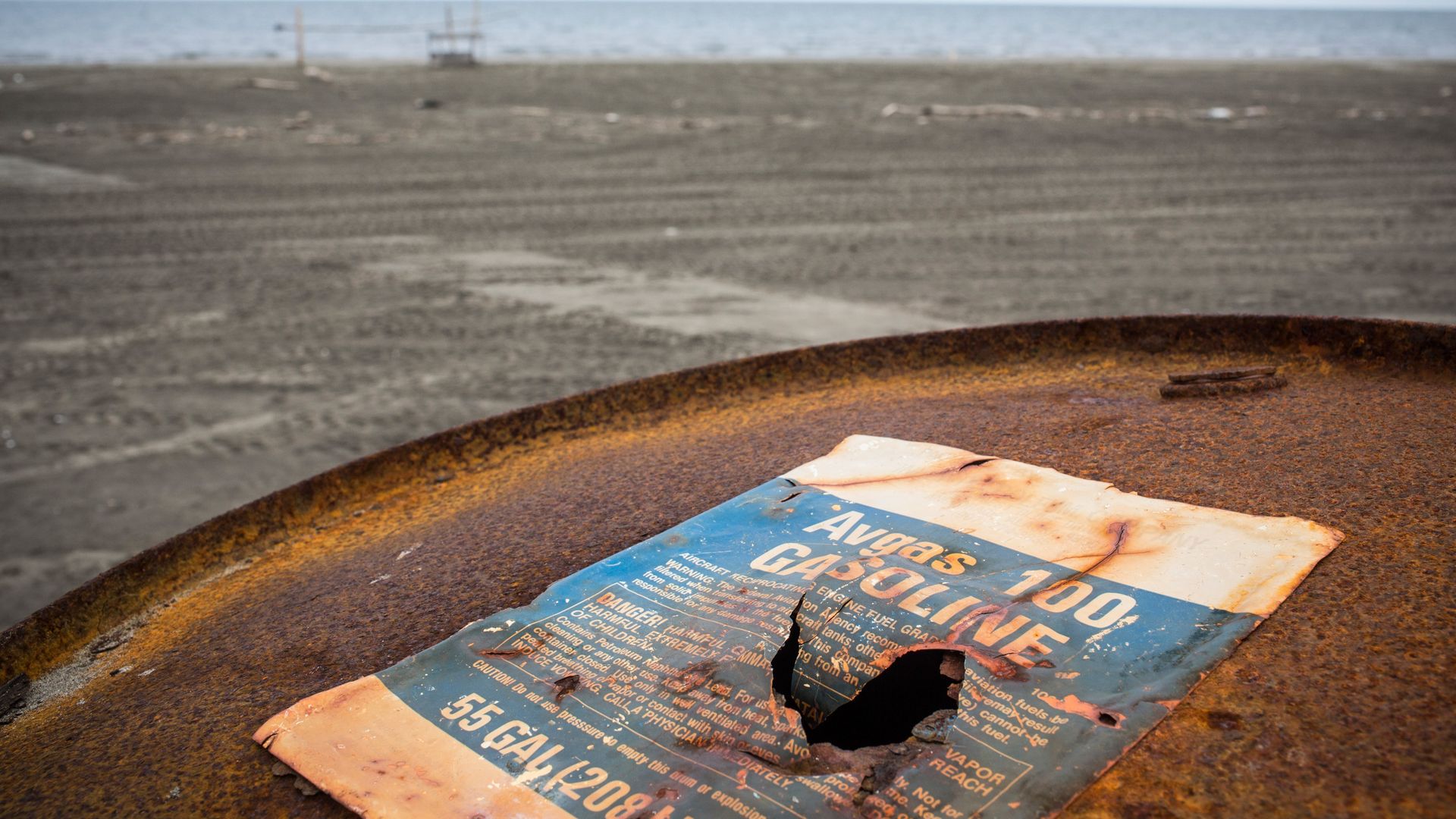 The Interior Department took a step toward allowing oil-and-gas exploration in Alaska's Arctic National Wildlife Refuge (ANWR) Thursday by releasing a draft environmental analysis.
Why it matters: The study from Interior's Bureau of Land Management is a precursor to auctioning drilling leases as soon as 2019 in the ecologically sensitive area that's believed to hold billions of barrels of recoverable oil.
The big picture: Drilling advocates gained the upper hand in the decades-long battle over ANWR when Republicans enacted legislation last year to allow development.
But, but, but: Any actual oil exploration and production would happen well into the future, and the intensity of industry interest is not certain.
A Barclays research note last year predicted that after the first lease sale, it would be 2–6 years before the first well is drilled.
That's enough time for Democratic drilling opponents to try and put up hurdles if they regain power in Washington.
A New York Times piece yesterday said potential drilling could actually be a decade or more away.
What's next: A 45-day public comment period on the study will open late this month and, per the NYT, the selection of a final leasing and environmental restriction proposal by early next summer.
"If the process survives expected court challenges by environmental and conservation groups, as well as efforts by the incoming Democratic majority in the House of Representatives to slow it down, lease sales for rights to drill for oil and gas could be held before the end of 2019," the paper reports.
What they're saying: "An energy-dominant America starts with an energy-dominant Alaska," outgoing Interior Secretary Ryan Zinke said in a statement.
He called opening ANWR's coastal plain a step "toward bolstering America's economic strength and security."
Green groups attacked the move. "The process laid out in the plan is rushed and reckless, defying good science and meaningful dialogue with stakeholders," said Wilderness Society president Jamie Williams.
Go deeper: The next battles over ANWR
Go deeper