Women accuse Planned Parenthood of workplace discrimination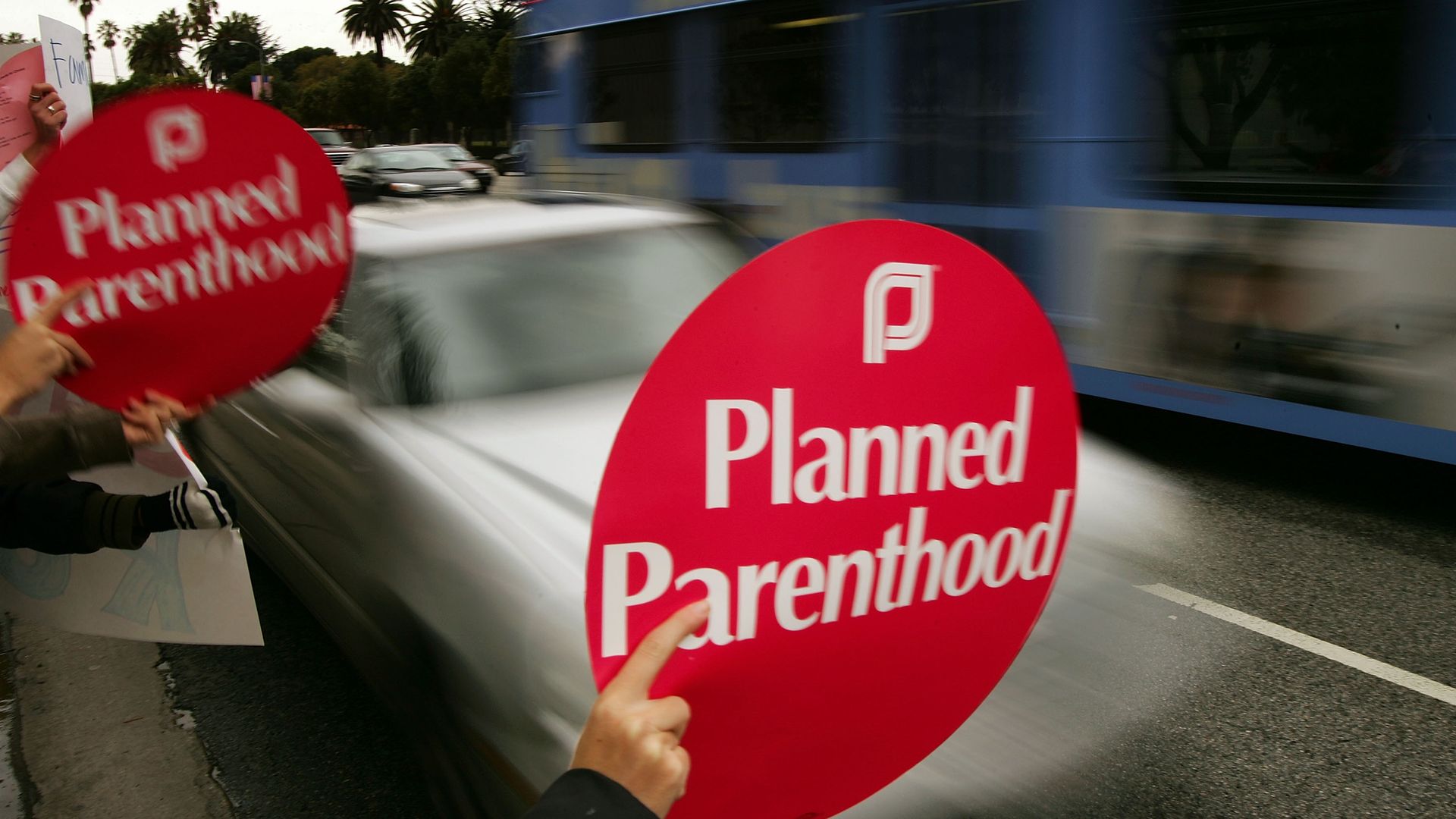 Women working at Planned Parenthood and other female-focused organizations say they are being discriminated against for being pregnant and becoming new mothers, a New York Times investigation finds.
Why it matters: This kind of discrimination is so rampant in the workplace, "even organizations that define themselves as champions of women are struggling," the Times reports.
Female employees at Avon, the self-described "company for women," sued after being required to handle toxic chemicals while being pregnant.
Women at prenatal testing company Natera said they were demoted while on maternity leave.
At Planned Parenthood, a pregnant medical assistant said she wasn't allowed to take breaks required by her doctor to maintain her health.
Supervisors took possible pregnancies into consideration when discussing who could receive a promotion, a former hiring manager told the NYT.
A former human resources manager said executives "assumed that when a pregnant worker brought in a doctor's note, it was an excuse to work less."
An employee from a Miami Planned Parenthood office, Carolina Delgado, told the Times: "It was looked down upon for you to get pregnant. I don't think that any supervisor had to literally say it for us to feel it."
Planned Parenthood also doesn't provide paid maternity leave, the Times reports.
What they're saying: The president of the Planned Parenthood Federation of America, Leana Wen, told the NYT: "I believe we must do better than we are now. It's our obligation to do better, for our staff, for their families and for our patients."
Go deeper