Trump administration unveils plan to tighten food stamp access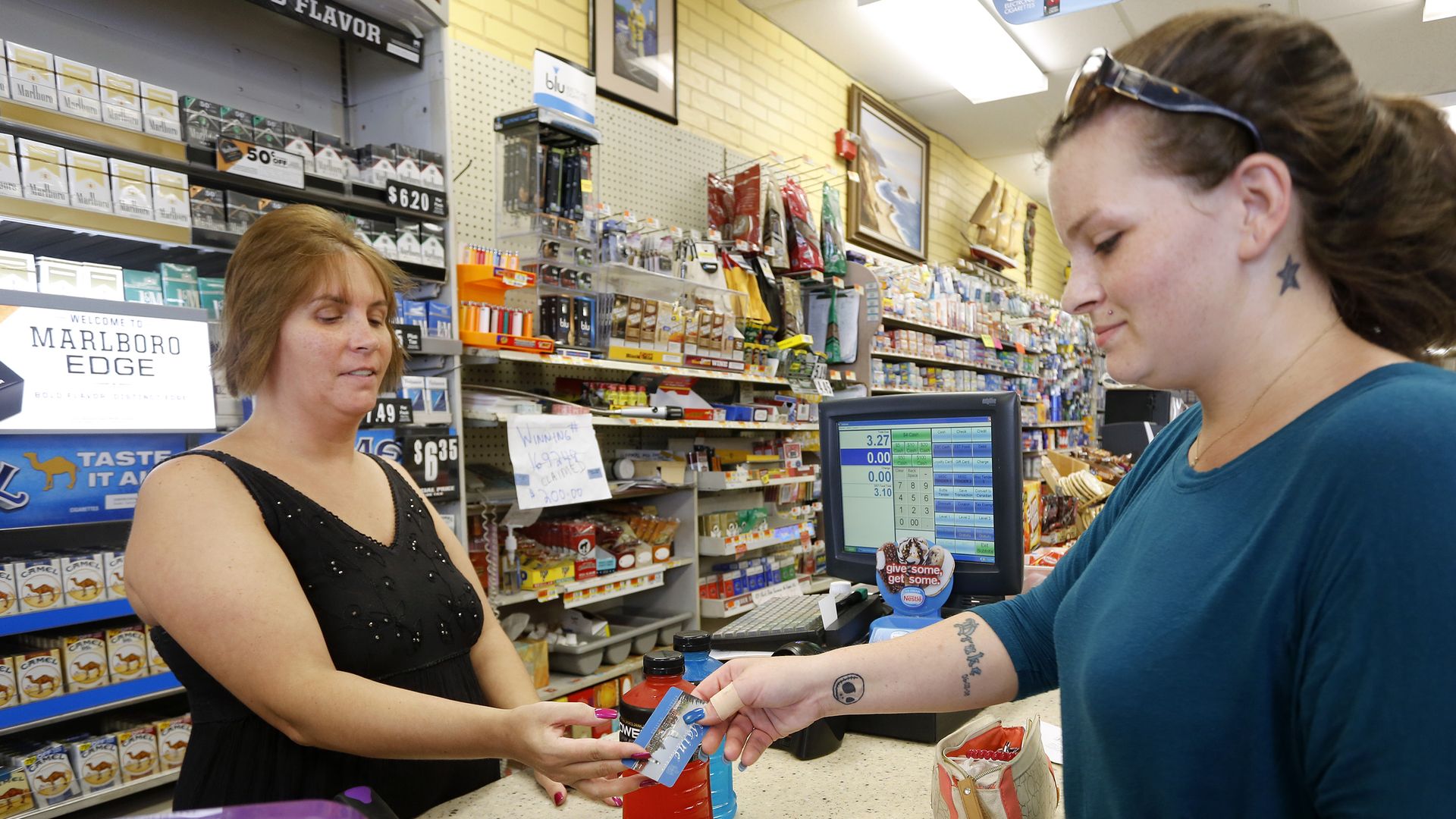 The Trump administration announced a plan Thursday to use its executive power to tighten the work requirements for the nation's food assistance program, the Washington Post reports.
What's happening: Americans without dependents are required to work if they collect food stamps for three months in a three-year period, but that requirement is scrapped if they live in an area where the unemployment rate is 20% higher than the national average — currently 3.7%. The Trump administration wants to allow the waiver to stand only in areas with an unemployment rate above 7%, which could force hundreds of thousands of Americans out of the program.
Tougher food assistance requirements were part of the House's version of the farm bill, but they were not included in the Senate version, which is expected to cross President Trump's desk today.
Agriculture Secretary Sonny Perdue defended the policy on a call, per the Post, "This is unacceptable to most Americans and belies common sense, particularly when employment opportunities are as plentiful as they currently are. ... This restores the dignity of work to a sizable segment of our population."
But congressional Democrats think that the decision oversteps the executive branch's power. Sen. Debbie Stabenow (D-Mich.), the Senate Agriculture Committee's ranking member, said, "Administrative changes should not be driven by ideology. I do not support unilateral and unjustified changes that would take food away from families."
Go deeper: Trump budget includes proposal to replace food stamps with food packages
Go deeper