The last of Trump's Cabinet generals heads for the exit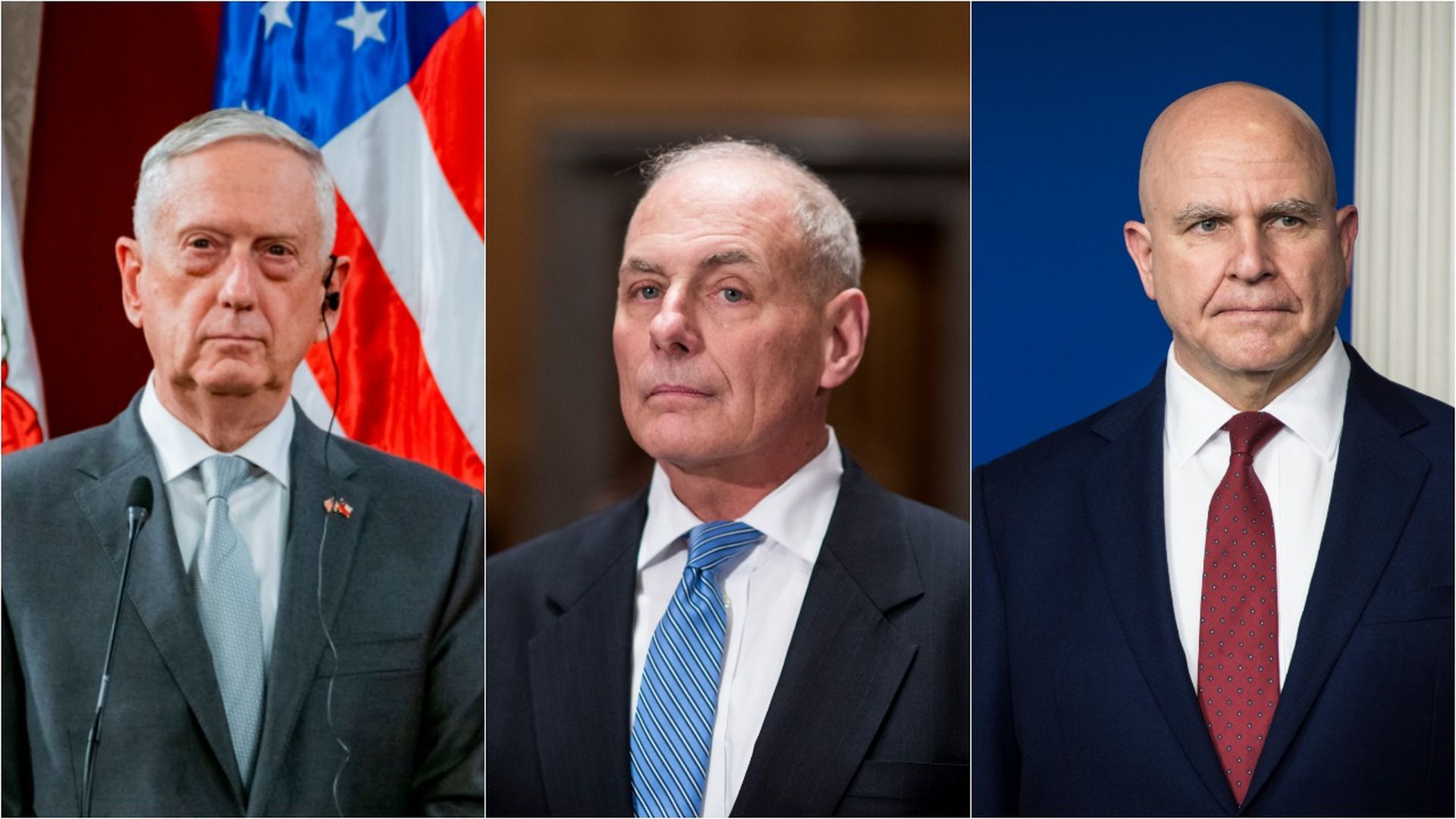 The military generals that once surrounded President Trump — who both Trump critics and allies hoped would put a brake on the president's worst impulses — are all gone.
The big picture: The steady-handed hopefuls — chief of staff John Kelly and Defense Secretary Jim Mattis — are set to leave within the next few months; former national security adviser H.R. McMaster was ousted earlier this year; and former national security adviser Michael Flynn is looking at possible jail time.
Go deeper